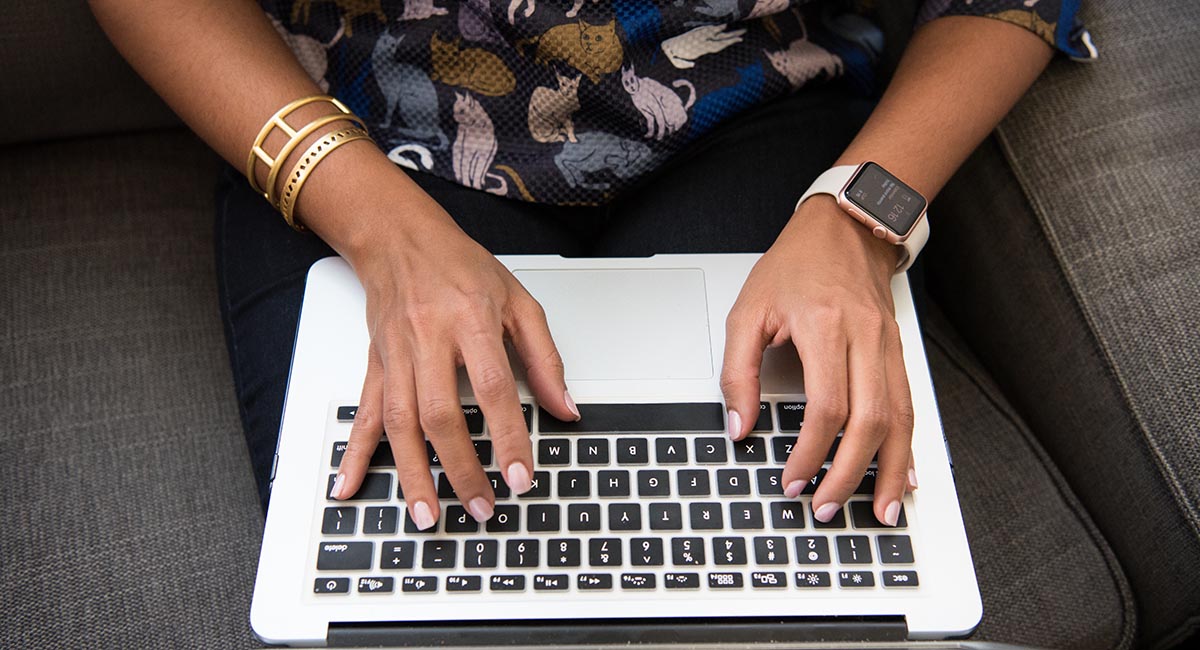 Is your online store struggling? Are you looking for new ways to boost traffic? Selling your designs online has numerous advantages, from minimizing overhead costs to expanding your reach. Since your website helps define your online persona, you likely invested a significant amount of time creating a personalized space unique to your brand.
Your online store's success depends on your ability to attract visitors. Knowing how other successful fashion entrepreneurs boost visitor traffic can really help. Here are a few of our favorite ways to boost traffic to your online store:
#1 Boost Your Visibility on Social Media Platforms
Many successful fashion entrepreneurs effectively built their business from humble beginnings by tapping into the power of social media. Establishing your brand image on social media platforms is one of the most cost-effective ways to increase inbound traffic. Social media also helps you build a true sense of community.
Utilizing sites like Facebook, Twitter, Instagram, and Tumblr to post updates, ask compelling questions, and initiate meaningful conversations will help you establish a loyal following. As your brand develops a loyal following, you will also find a marked increase in the number of customers advocating on your behalf. In addition to maintaining your presence on several of the more populated sites, you could also extend your reach by investigating some of the following options:
Snap Chat
LinkedIn
Reddit
StumbleUpon
YouTube
Medium
#2 Offer Value in Exchange for Contact Information
Email marketing is a valuable tool for encouraging increased traffic and repeat business. The more email addresses you can collect from prospective customers, the better the odds of keeping a steady flow of traffic to your site. It's much easier to add emails to your current contact list when you offer customers something of value in return for their e-mail address or contact information. Consider offering one of the following:
A subscription to a monthly newsletter about your products
An e-book on topics relevant to your designs
Access to exclusive offers or coupon codes
Updates of upcoming events and promotions
Entry into a drawing for a popular item on your site
Since many people are understandably annoyed by businesses that flood their inboxes with daily chatter, reserve email contact for special occasions. Examples include sales events, product launches, or online promotions.
#3 Include Your Website Address on Promotional Materials
You can't draw customers to your brand if they like what they see, but don't remember your name or where to find you. That's why it's essential to include your business name, contact information, and web address on all your marketing materials. This is true whether you are personalizing material for sales quotes, distributing brochures at trade shows, or offering your business card at trunk shows. In addition to including your website address in print, you should also be linking your website to your blogs, social media posts, and email sign-up link.
#4 Attract Attention with Helpful Information
There is a reason so many fashion entrepreneurs place such a strong emphasis on maintaining their blog. Blogging helps build brand awareness, provides useful information to prospective customers, and also helps establish your reputation as a knowledgeable industry professional. A well-crafted blog also helps increase search engine optimization (SEO) to further boost traffic. Frequently update your blog with articles that are relevant to your business and your customers. You might want to consider discussing:
Specific customer pain-points
The value of one of a kind products
Current trends in your niche
Interviews with industry experts
The benefits of key design elements
Specific benefits of product features
Benefits of textiles featured in your designs
Seasonal posts that relate to your products
While a single blog won't pull your business to the top of the first page of search results overnight, a regularly updated, relevant blog will significantly improve your ranking over time. Moving up the ranks in search engines will substantially increase the number of potential customers visiting your site. You can also increase your visibility by inviting other designers to submit content on your blog.
#5 Adopt a "What's In It for Them" Approach to Marketing
When you are solely responsible for the success of your business, your goal is to familiarize others with your brand and the features that set you apart from the competition. By advocating for your products, your brand will sell itself. When advocating for your products, it's important to remember that most customers purchase products to fulfill a need.
That's why it's essential to identify the needs of your target audience and present your brand as the solution. Within the sales community, this concept is called the "What's In It for Them" (WIFT)approach. WIFT is an effective sales strategy that can easily be incorporated into your social media posts, website copy, blog posts, and email marketing campaigns by:
Engaging your audience and asking questions to learn common pain points
Defining how your brand is the solution to the specific needs of your audience
Pointing out how each feature of a product provides benefits to customers
Providing incentives for referrals and product reviews
#6 Consider Paid Advertising
While social media will help you engage your followers and keep your brand on the minds of your fans, combining your social media presence with paid social media advertising dramatically increases the number of customers within your grasp. Most social media platforms offer a pay-per-click (PPC) format. Many also offer analytical tools to evaluate how customers are interacting with your ad campaign.
You can use available analytics to determine the type of ads that generate the most response. This helps you refine your tactics for future campaigns. Paid social media advertising is user-friendly, cost-effective, and also ensures a prominent spot in social media feeds. You may also want to look into advertising your site with a local newspaper, magazine, or radio station.
#7 Hire A Social Media Consultant
If you don't have time to manage multiple accounts on social media, you could be losing out on a significant number of opportunities to drive visitors to your website. Many successful fashion entrepreneurs find hiring a social media consultant a worthwhile investment. A social media consultant takes over the time-consuming task of managing your online presence and also engages your followers in meaningful conversation. This keeps your brand in the social media spotlight.
You could also significantly boost traffic to your online store by encouraging customers to return to your site after making a purchase. Encourage repeat business by including coupons with shipped orders or establishing a customer loyalty program.
—-
We know how frustrating it can be to not get the traffic you want. Have you tried any of these strategies to boost traffic to your online store? Let us know what's worked for you!