There's No One-Size-Fits-AllIn this business anymore.
Your success in fashion doesn't have to fit the same old patterns that you're used to seeing. You get to decide what success looks like for you.
You can create a business around the life you want, rather than trying to squeeze a life into the business you created. Remember that.
startup fashion will help you grow your fashion business, your way.
We are an online community and business resource helping independent startup fashion designers around the world to take action, make progress, and reach their entrepreneurial goals.
We're a place to access and discover the tools and information you need to build your fashion business by helping you define your path and giving you the guidance, encouragement, and resources to follow that path.
Join Us
Who's Behind All This?
Hey, I'm Nicole. I'm the founder of StartUp FASHION. I began this business because I wanted to create a place for designers who cared more about building a business than creating a fashion label. And by that I mean, those designers who have entrepreneurial dreams and the determination to bring them to life.
Here's My Story...
I wanted to be a designer.
I spent my entire childhood believing that I would grow up and make things; I would be "an artist" as my profession.
I was wrong. Sort of.
While I'm not fulfilling my youthful dream of weaving beautiful fabrics in my backyard studio with skeins of tencel yarn draped from the rustic walls, mismatched colorful carpets and patterned pillows strewn about, looms and cutting tables set up in every corner, I am using my creativity on a daily basis.
I was a professional designer once, a textile designer. And I loved it. It's just that now, over 15 years after graduating from design school, I no longer do it as a business.
What I learned during my years as a designer is that while I don't love designing as a business, I do love helping other people to design as a business.
You know what else I learned?
That the only way to be truly successful in business is to build a business around the life you want, not the other way around.
This poses a bit of a problem in the fashion world.
There are so many rules in fashion business; seasonal deadlines, the "right" press, minimal number of pieces per collection, celebrity endorsements…it's exhausting. But it does not have to be.
What is it that you want in your life? Write it down.
What is it that you want in your work? Write it down.
How and where do these answers cross paths?
I believe that is how you create a successful business. Right there, that sweet spot, that point at which you say, "Wouldn't that be amazing?!"
Amazing is not illusive. Amazing is possible.
I decided I wanted to help designers find their amazing.
So I created StartUp FASHION, a place to learn, connect, share, and thrive. A place for independent designers to build and grow their own amazing.
Lots of love and encouragement,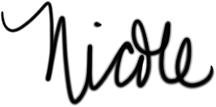 StartUp FASHION in the News
FAQ
How can StartUp FASHION help me with my business?

There are several ways we can help you!

First, if you haven't yet, get yourself on our mailing list. We share thoughtful, helpful emails (no annoying spam) that help you get your mindset in the right place for success. We also share downloadable freebies, exciting opportunities, and invitations to events.

Second, you can check out the tools and resources we offer in our online shop. From tech packs to line sheets, we make the process easy.

Finally, you can join The Designer Membership. This is our online membership community where we give you the tools and resources you need for your business, while also connecting you with fellow designers for support and guidance on the journey. You can learn more about joining here.

How can I learn more about joining The Designer Membership?

Take a look at this page. We break down everything you get with membership, share members success stories, and details about how joining the membership will help you grow your business.

How can we collaborate?

If you're a resource for fashion designers and you'd like to discuss collaboration or partnership, take a look at this info and then get in touch via the link on that page. We'd love to hear from you!