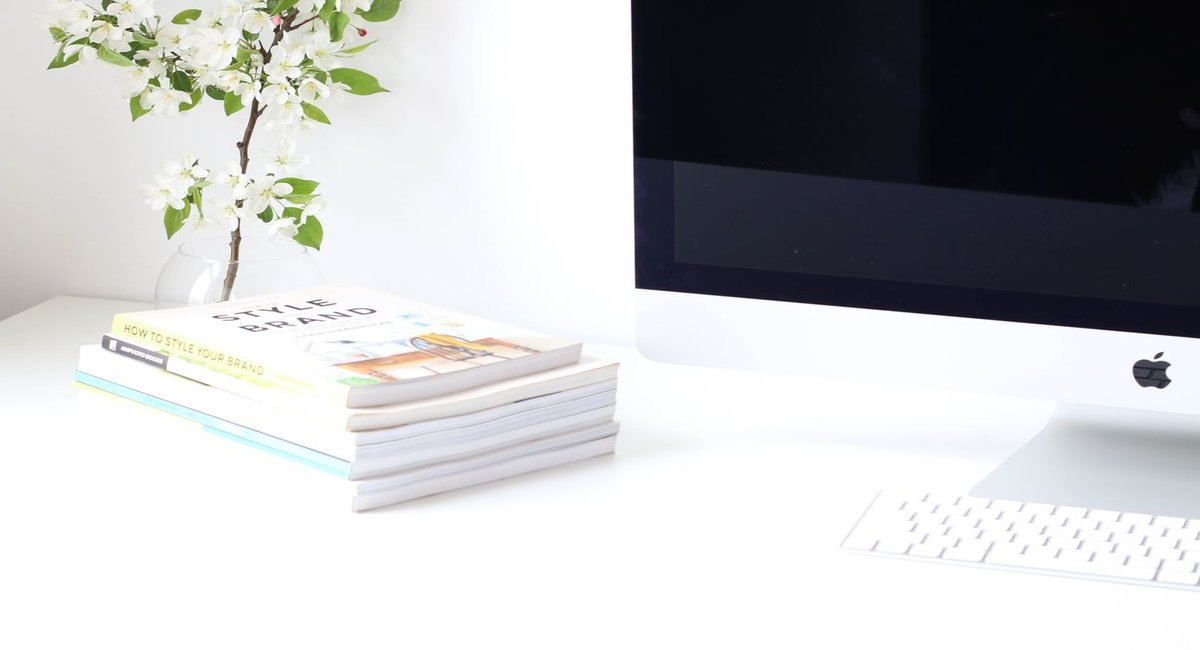 As an emerging designer looking to launch your idea into the world, I'm sure you know by now that building a brand is a ton of work. It takes time, strategy, and expertise to create a brand that looks as professional and polished as the designs it represents. 
This article is a checklist of sorts that you can follow long before you launch your products. Branding is a way to help build brand recognition and loyalty among your customers. So before you even think about a launch date, make sure you read these 15 branding principles. That way you can see if there are any you still need to work on. 
Laying the Foundation 
Think of your brand as a well-built house. Every part is intentionally created but the foundation is truly one of the most important aspects. Without a good foundation, a house will fall apart and the same is true with a new brand. Four important informational pieces create a solid brand foundation. Think these through before you even create your brand aesthetic. 
Nail Down Your "Why" Statement

– Why are you creating this brand? Why are you passionate about providing these products to your customers? Write down your "why statement". That's right — actually write it down and hang it up. This is the strengthening agent of your foundation. When things get murky, confusing, and frustrating this statement will be your guiding light. 

Articulate Your Value Proposition –

How are you providing value to your future customers? What makes you different? Why will people care? Answering this question will help guide you to your mission statement, tagline, and potentially even your brand name. 

Research Your Audience –

Get to know the people you'll be serving when your brand is up and running. Find a sample of your ideal audience and find out as much about them as possible. Having a working knowledge of your audience (think demographics, interests, values) will help inform the creative branding aspects of your business.

Choose Your Brand Name and Tagline –

Now you'll be able to start the process of choosing your brand name and tagline. Now, perhaps your brand was started from a name and you already have that locked and loaded. That's perfectly fine! Often a name can be the catalyst for the creation of a brand. But even if your name is already in place, a tagline or short statement about the brand is a very important piece of the brand-building process. 
All About the Artistry 
Now we can focus on what people generally think about when you say the word "branding". How will your new company look on paper and online? Because we know a successful brand is so much more than the color and the logo, we have the building blocks to make informed decisions about the creative part of a brand. 
Pick the Color Palette

– First and foremost choose a color palette. The psychology of color is a powerful factor in getting customers to trust your brand. Choose colors that align with your values and make sure there are 3-4 complementary colors you claim for your brand. 

Decide on Typography –

A typeface also helps communicate the voice of your brand. Fonts can be heavy, serious, playful, and some are just plain ugly. Make sure you know what you're getting into with typefaces if you're interested in designing the brand on your own. 

Create a Logo –

Now is when you can get started on a logo. If you're not a graphic designer, you'll save yourself a lot of headache and grief by working with a professional designer if only just for the logo. Send them all the previous research and brand work you've done to help them in their creation process. 

Choose a Voice for Your Brand –

While this has nothing to do with the visuals of the brand, it's an artform to choose the right narrative and voice. Unless you're planning on talking to every potential customer, they're going to find you via written word. A consistent brand voice will help with brand recognition. 
Building Your Brand 
Now that you have the foundation and walls of your brand built you can start customizing and creating assets that will actually help you market your upcoming brand launch. 
Business Cards

– Business cards are still relevant. Especially if you're going to participate in trade shows, fairs, or other events, you'll want to print at least 100 business cards to have on hand.

Social Media Pages – Social media is still one of the most powerful ways to spread the word about a brand launch. I would suggest creating at least Facebook, Instagram, and Pinterest accounts for your brand and make sure to keep your branding consistent on all platforms. Use your logo as a profile picture, use your brand colors as Instagram highlight covers, and make sure your photos are high quality. 
Social Media Graphics –

Going hand-in-hand with your social media profiles are graphics designed for your social media. Often Pinterest pins and the occasional Instagram posts are pre-designed graphics. Consistency in branding elements is important when designing these graphics.

Marketing or E-Commerce Website –

Chances are you can take a bit of a breather here as this is likely one of the first items you thought about for your new brand. My advice to new business owners is always to keep their website simple to start. From there, create an action plan to increase the depth of content in the following months after launch. Too many people get caught up with the details and depth of a website and never actually get it launched. Start simple, keep your branding elements, and add on when you can. 

Posters and Flyers –

If you live in a small town or small city and are planning on hosting a launch party, participating in a fashion show, or just want to get the word out, posters and flyers are still a great tactic to employ. When designing them, use your creativity and pre-created branding elements to design to the look. 
Some Closing Thoughts on These Branding Principles
Now, of course, it's good to remember that this is not an absolute list. Perhaps your foundation was poured years ago but it needs some updating after the walls have been built. Or you could be reading this after puzzling over how to build a cohesive website and social presence. No matter where you are in the brand-building process, start from the beginning of the list of branding principles and work your way down. 
Actually, this is a great exercise for established brands as well. As small business owners and designers, it's easy to get lost in the day-to-day tasks. So to come back to your "why" statement, your audience, and even your brand colors can help bring your brand's purpose back into perspective. 
Have you applied these branding principles to your own emerging fashion brand? Let us know how it's going!