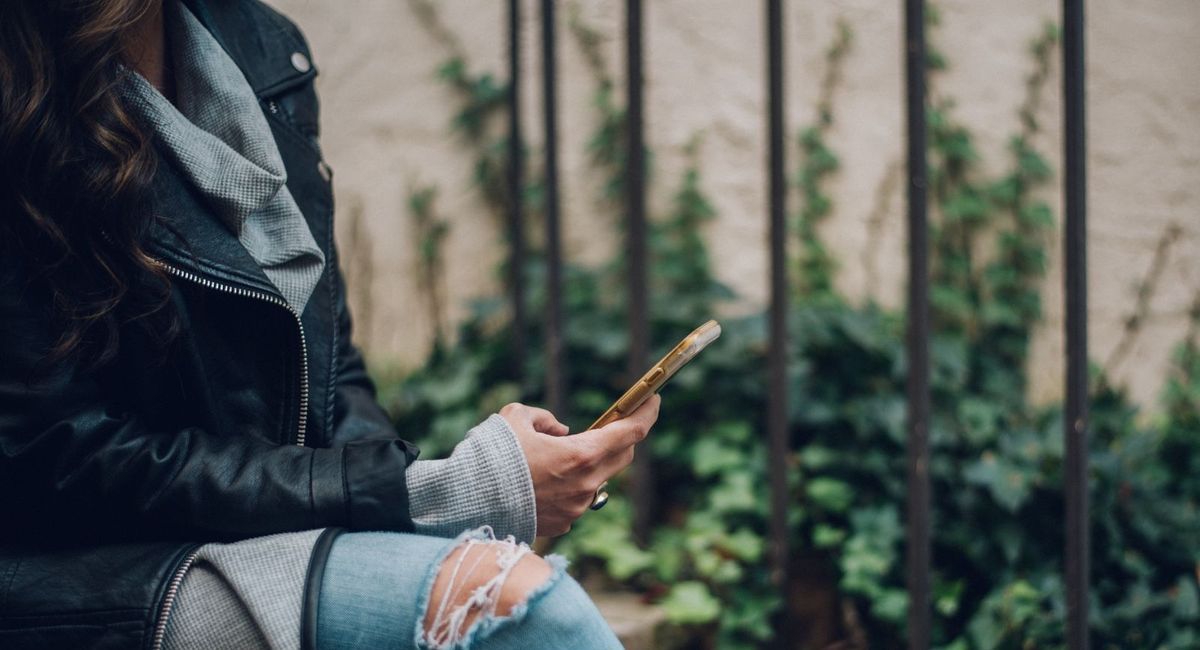 Have you ever looked through pages of marketing ideas and wondered "Will any of these actually work for me?" or "Why is every marketing idea a major investment just to get started?"  You're not alone. Although we all know the popular mantra – you have to spend money to make money – pulling the trigger on marketing programs, services, and strategists can be as daunting as running a marathon. 
Since we're not super keen on running marathons around here, we wanted to share one of our favorite low-cost, easy-to-learn, and profitable marketing strategies out there: email marketing. 
A few topics we'll cover in this post are: 
5 Reasons Why You Should Use Email Marketing  

How to Get Started 

Best, Low-Cost Platforms to Use 

How to Grow Your Email Marketing Audience 
Let's get started!
5 Reasons Why You Should Use Email Marketing  
It's easy to learn 

It is inexpensive to get started 

It's effective 

It builds a community 

It's easy to grow 
If it sounds too good to be true, it's not. Employing a consistent email marketing strategy takes only a few minutes to learn – we're all familiar with emails after all. The email platforms on the market are extremely user-friendly and are often free for a trial period or until you reach a certain number of subscribers. 
It also helps build your community through consistent communication and unlike social media, where you're at the mercy of the algorithm, you know for 100% certainty that your email is going to land in the inbox of the user who signed up. 
Email marketing is essentially a guarantee of interested eyeballs landing and clicking on your products and website. 
How to Get Started
Well, reading this blog post is a great first step! Spend a bit of time researching every marketing strategy before just diving right in. 
Email marketing is one of those strategies that you can't start soon enough. No matter if you're waiting for your website to launch or if you already have an established platform, there's no bad time to start an email marketing campaign. 
First, you need to make sure your current or future website has a place for your audience to sign up for emails. Try to avoid website pop-ups because they're not really SEO-friendly. Embedding an email signup form on multiple pages of your website is a best practice when it comes to user experience. 
Second, it's always good to nail down your initial email creation strategy so you don't get overwhelmed. Automation is essential for a good email marketing strategy so create an initial email thanking your users for signing up and include a clear call to action. 
What Programs To Use 
Logistics are essential when it comes to email marketing and the first logistical hurdle to overcome is choosing and familiarizing yourself with the email marketing platform of your choice. There are pros and cons of each, so the key is to find one that meets your needs both now and as your business grows. 
Beloved by many, MailChimp is one of those great programs where it's free until you surpass the threshold of 2,000 contacts. 
It's intuitive to use and easy to design on-brand emails with simple drag and drop features. You can also schedule emails in advance and set up both automated and drip campaigns.
Constant ContactConstant ContactConstant Contact is an email marketing software that got a pretty big overhaul a few years ago. This platform offers a free trial for your first 60 days and also offers over 100 free email templates to choose from. 
Also, if you're not fully happy with the platform they do offer a 30-day, money-back guarantee. 
Used by some of the biggest brands on the market, Campaign Monitor is a powerhouse when it comes to creating automated email marketing campaigns. You can try the service for free and then the basic tier is just $9/per month.
One of the newest email marketing platforms to launch, Flodesk helps you create beautiful and intuitive emails and email sign-up forms for your website. Their biggest selling point is the customization of your emails that allows you to easily build an on-brand email. 
Small business owners get unlimited subscribers and access to every feature for under $40 per month. 
How to Grow Your Email Marketing Audience 
Once you've chosen your platform and added in a sign-up form on your website, it's time to think about growing your audience. 
While we're not advocating underhanded ways to grow an audience, using incentives to entice your audience to sign up is part of the industry. Every fashion website uses coupon codes, freebies, and other offers to make signing up for emails worth their audience's time. 
If your products have not yet launched, offer up exclusive access to shop a collection first, a gift with their first purchase, or even access to an affiliate program. 
If you have a bit more budget to spend, create a Pinterest or Instagram ad promoting your email incentive and let the call to action revolve around email sign-ups. 
To wrap up this email marketing conversation there are a few extra tips that can help your email campaigns:
Be personal in every email you compose. Make your audience feel special and significant. 

Add value to your subscribers' lives. Deliver what you promised them on your website and give them content that will improve their lives. 

Use visual elements in your emails. From photos to gifs, we all love those impressive visuals. 

Make your emails interactive. Include a fun style quiz, ask for a response, or include a poll. Make your communication creative and give the opportunity for response. 
Because email marketing is a cost-effective, easy-to-create strategy, it's valuable even before you officially launch your brand! Use these tips to help jumpstart your email campaign and make it your best marketing decision yet.