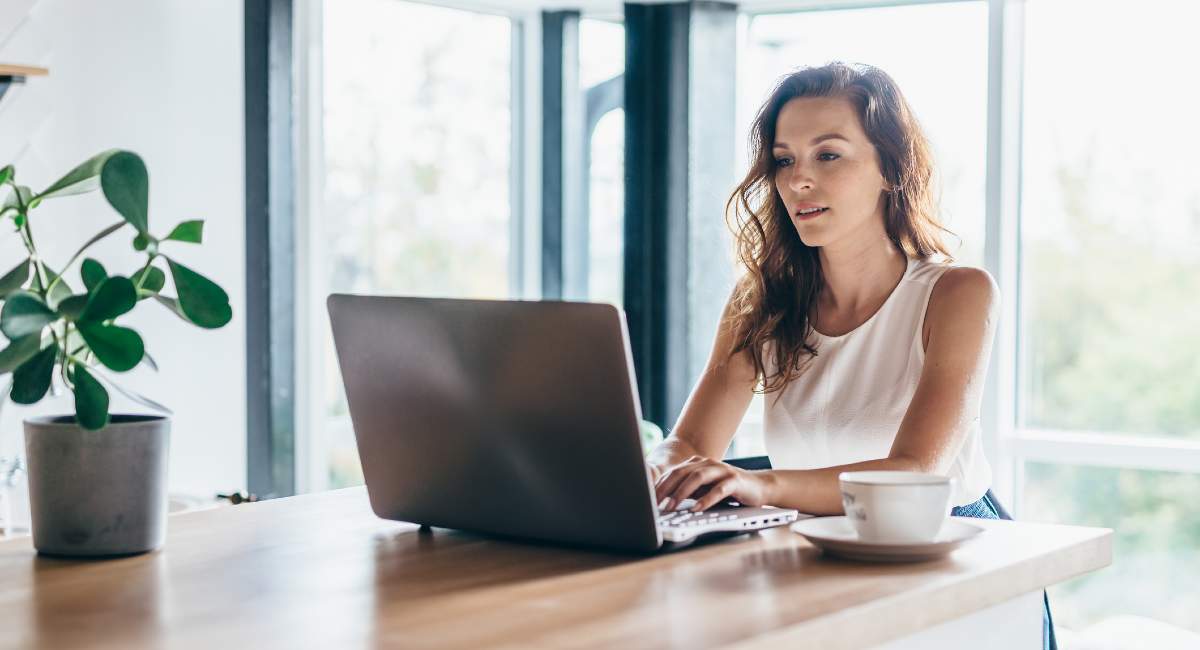 "Marketing strategy will impact every piece of your business and it should be tied to every piece of your business." – Brandon Andersen, Chief Strategist of Ceralytics.
In the world of fashion, a smart approach to marketing is key to staying ahead of the competition.  By following the latest trends, discovering new tactics, and leveraging creativity, you can design an effective marketing strategy for your fashion business.
Take advantage of these pro tips to improve your fashion marketing game today.
1. Tweak Your Website
Your website is your most powerful marketing tool. It's the face of your business. Besides attracting the target audience, a website tells a story of your brand. Check it for the following elements:
Optimization for the most popular platforms (Mac, PC, iPhone, Android)
Fast loading time (47% of consumers expect webpages to load in under 2 seconds)
An abundance of valuable content
Your story, goals, and mission
Testimonials from your past or existing clients
High-quality images
Easy-to-browse interface
A strong interlinking strategy
Pro tip: In 2021, Google will change its crawling algorithm to consider Core Web Vitals when ranking your website. Make sure you are ready for the new developments.
2. Invest in SEO
These days, when we talk about a marketing strategy, we mostly mean digital marketing. Search engine optimization (SEO) is the key component of your digital marketing campaign.
It involves optimizing your website, creating and tweaking content, building backlinks, adjusting your social media marketing (SMM) efforts, and much more.
By investing your time and (if possible) money in an SEO strategy, you are making your business organically visible to potential audiences online.
SEO is a gradual process. The faster you start making the first steps, the quicker you can see the results.
3. Work on Your Videos
Fashion is all about visuals. Creating high-quality video content can help you achieve new heights in your marketing game. More than 50% of consumers want to see more video content from a brand or business they support.
The reason why videos are gaining popularity is their ability to put important information into an entertaining wrapper.
Since shooting a high-quality video may be costly, you can start by combining photos and music to make video clips. Videos are highly shareable on social media, giving you an opportunity to improve your SMM game.
4. Partner with an Influencer
In the fashion business, knowing the right people can do wonders for promoting your startup. Even if you don't have any connections in the fashion world, you can pay influencers for advertising.
Influencer marketing is essentially word-of-mouth marketing. The price tag may be high but the outcome could be tremendous. After all, 92% of consumers trust friends, influencers, and family over any form of advertising.
Find an influencer in your niche and explore collaboration on social media platforms.
5. Capitalize on Your Clients
Your clients can become your top ambassadors. You can take advantage of their experience with your brand to:
Harvest reviews — honest reviews and testimonials can help you attract new clients and raise brand awareness.
Use UGC (user-generated content) — photos or videos of clients using your products can become an excellent addition to your social media posts.
Create a referral program — a high-quality program encourages clients to recommend your products to others, boosting your word-of-mouth marketing efforts.
The best part about this marketing tactic is that it doesn't require substantial expenses. Reviews and UGC are free. A referral program will have you offering certain benefits, but they are usually much cheaper than any other paid marketing elements.
6. Explore Paid Ads
Paid ads are an excellent way to harvest of new prospects. If you want to generate traffic to your website quickly, explore Google Ads. Even with a small marketing budget, you can set up an efficient paid ad campaign to target your niche keywords.
It's possible to work with Google Ads without any prior marketing experience. The tool is more or less straightforward. You set the budget, choose the keywords, select the target audience, and go for it.
7. Take Advantage of Instagram
Instagram offers a variety of marketing opportunities for fashion entrepreneurs. Posting high-quality photos and videos are just one part of the Instagram marketing strategy. Up your game by exploring the following options:
IGTV ads — these ads are in their infancy, but they can attract many new clients since IGTV is gaining popularity fast.
Partnerships — you can promote other brands in exchange for mentions of yours in their posts.
UGC — reposting user-generated content on Instagram doesn't just attract new audiences but also strengthens your relationship with existing clients.
8. Focus on Your Blog
When it comes to marketing, content is always king. The fashion industry is hardly an exception. By writing high-quality and valuable content for your blog you:
Establish yourself as an expert in your niche
Generate client responses and reviews
Invite valuable feedback
Boost your search engine optimization efforts by incorporating the right keywords
Connect with your audience and build brand loyalty
As an expert in your niche, you can share highly valuable information. Get ideas for your blogs by studying your audience's questions, needs, and pain points.
9. Embrace Retargeting
Only about 2% of leads convert after visiting a website for the first time. In fact, by sharing information, addressing pain points, and guiding potential clients down the marketing funnel, you may be turning them into hot leads for the competition.
So when prospects leave your website to digest the information, don't allow them to go shopping for something else. Retargeting puts your ads in front of potential clients, who have already shown their interest in your offers, even when they visit other websites.
Retargeting is available on Facebook, Instagram, and Google Ads.
The Takeaway
As a fashion entrepreneur, you can start planning your marketing campaign even before your business goes live. Digital marketing is an ever-changing battlefield, which requires close attention and regular effort.
Even though the above tips can help you stay ahead of the competition, you should never stop exploring new tactics.