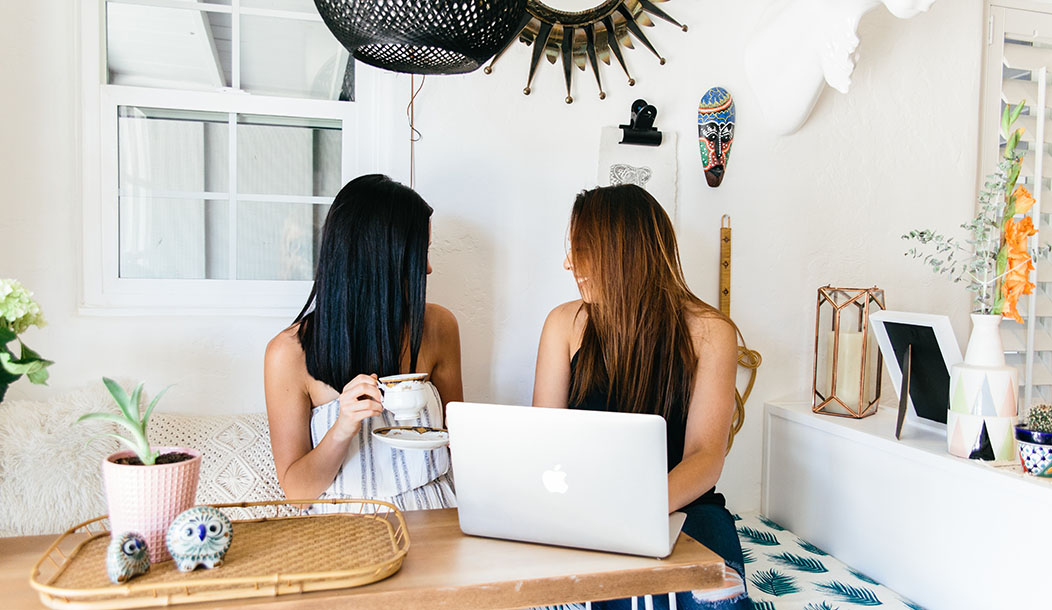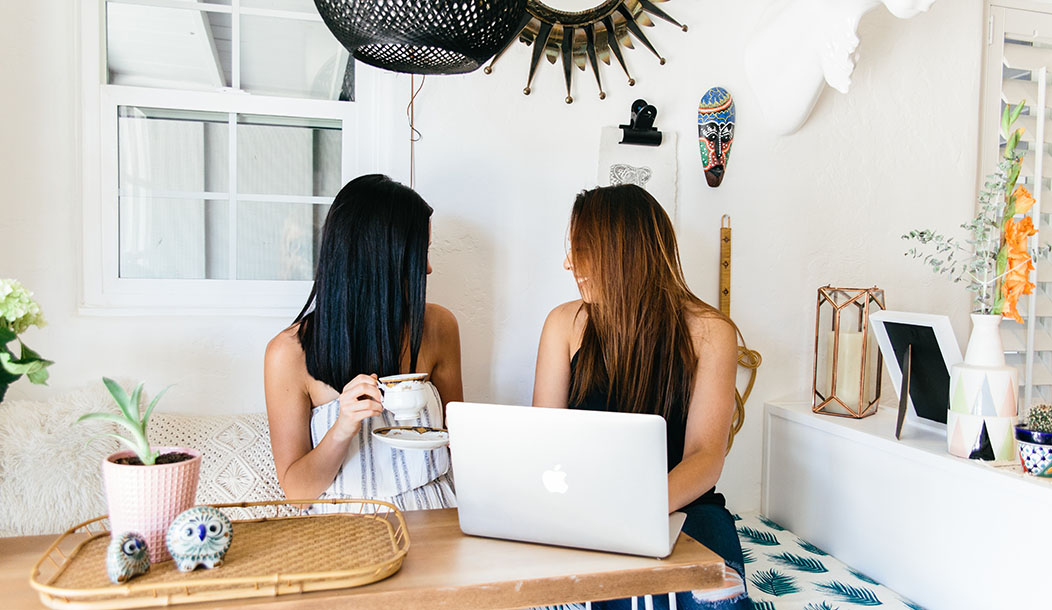 Influencer marketing is a pretty hot topic among fashion designers trying to grow their brands. Some are all for it, others think it's a waste of time and money. I fall into the camp of: It can be really great for your brand if you approach it like any other marketing strategy, with a plan, a budget, consistency, and an open mind.
In case you're wondering exactly what influencer marketing is– Essentially you are finding someone who has a group/following/community that respects their opinion in their niche and will talk about and share your brand with that community. This is either done for a monetary payment (along with free product) or for free product only.
The thing that's often forgotten when it comes to influencer marketing is that this is like any other business transaction. Influencers are businesses and most of them treat their work that way.
So the mindset of "they want me to pay them and send them free product?!" needs to go out the window if you want to make influencer marketing part of your business. It's important to understand that it is an investment, just like so many other forms of marketing.
This month the members of the StartUp FASHION Community were given access to the expertise of Alyson Roy, the co-founder of AMP3 PR. You may have read her recent article on 4 Ways to Navigate an Oversaturated Marketplace and Create True Value for your Brand.  She shared so much with our members that I wanted to share a little bit of it with you, our blog readers.
What I loved about my chat with Alyson was that she really clarified how the process works and that it requires work; and like anything else in business, you have to be willing to put in the work and the time, especially if you're trying not to have to put out too much money.
Alyson talked about the importance of budget and inventory, the art of the outreach, what to put into an agreement, and how to stay on top of the process so that important things don't fall away undone.
Decide Whether to Work with Big-Name Influencers or Micro-Influencers
Influencers are rising up to become just as influential as celebrities but they tend to have a much more connected relationship with their community. That is, some do. When working on your influencer marketing strategy, it's important to understand the differences between the big-name influencers with hundreds of thousand or even millions of followers and the smaller, micro-influencers with followings that could range from 5000 to 50,00 followers.
Each type has it's advantages and disadvantages, and depending on your brand, budget, and goals, one might be better for you than the other.
Big-name Influencers Pros
Reach can be in the millions
They often have a strong global reach
You have more control over what is promoted and how because you're paying
Big-name Influencers Cons
Require several thousand dollar contracts plus free product
Because they promote in every post, what they stand for can get lost
You can get lost among all of the other products they're promoting
You're dealing with their manager and there's little opportunity to build a connection/relationship
Micro Influencers Pros
You can really zero in with the audience and therefore connect with a targeted customer who truly cares about your nicheand product
They have much deeper relationships with their followers
You have the opportunity to create a relationship with the influencer and could stay close to them as they grow
You can often collaborate with product only (no monetary payment)
They are much more open to incentives like an affiliate commission
Micro Influencers Cons
You have little control over what is promoted ad how since you're not paying for it
Your reach is not as far and they often don't have a global reach, it's more local or regional (though this is not always true ifyou find a strong niche influencer i.e. Vegan, Travel, etc.)
While it's tempting to want to work exclusively with those super well known Instagram darlings, budget can make that impossible for early stage fashion brands. Micro influencers are powerful and shouldn't be ignored.
Figure Out the Time You Can Commit
It's important to understand that influencer outreach is not something you can quickly do. There is a lot of back and forth negotiating, outreach, and follow up. It's time consuming. So it's a good idea to make sure you allot time on your calendar to work on this. Otherwise, it can become something that you had the intention to do but never got to. Or, you can drop the ball halfway through outreach, potentially damaging a relationship or opportunity.
Look at your calendar and work schedule. When can you commit time each week to work on your influencer marketing strategy? Once you have an idea of which influencers you would love to work with, here are some things to add to your task list:
Follow the influencers on Instagram and sign up for their mailing lists
Spend 15-30 minutes every 3 to 5 days, reading their blog posts, leaving a thoughtful comment, and engaging (NOT
pitching!) with them on Instagram
Find out their contact info and have it ready
Make note of something you really liked or identified with that you can reference in your initial outreach email
Assign yourself an outreach date for each influencer
Assign yourself a follow up date for one week after initial outreach if you don't hear back
Allocate 15 to 30 minutes to craft your outreach email
As you can see, those tasks are before you even begin the outreach. Spending a couple of weeks engaging with the influencers you wnat to work with will go a long way…especially if yoiu're talking about micro-influencers who are willing to work with you for product only.
Analyze the Partnership and Determine Next Steps
Once you've worked with an influencer, it's really important to analyze how the whole things went. Until you do this, you can't know if the collaboration made sense for your business and whether you want to do more work with this (or any) influencers in the future.
While sales are certainly the goal, they're not the only way to analyze whether a partnership was worth it. Especially because sales may come later. Here are some questions yo ask yourself after each partnership to better understand how it went.
Did the partnership result in sales? How much?
Did you notice a spike in your website traffic? What was it?
Did you have an increase in email sign ups? How many?
Did you get more Instagram followers? How many?
Did you get really good content to use in your marketing? i.e. high quality images, product front and center, really captured your brand aesthetic, etc.
Was there a lot of engagement (comments, likes, and shares) on the influencer's page that you were able to interact with?
Was there good customer feedback/market research? What did you learn? Meaning, did you learn anything about what your customer wants/needs/likes/dislikes?
Do you consider this successful and would you work with this influencer again?
What, if anything, would you do differently?
To learn more about AMP3 PR and how they can help you with your influencer marketing, visit their website here.