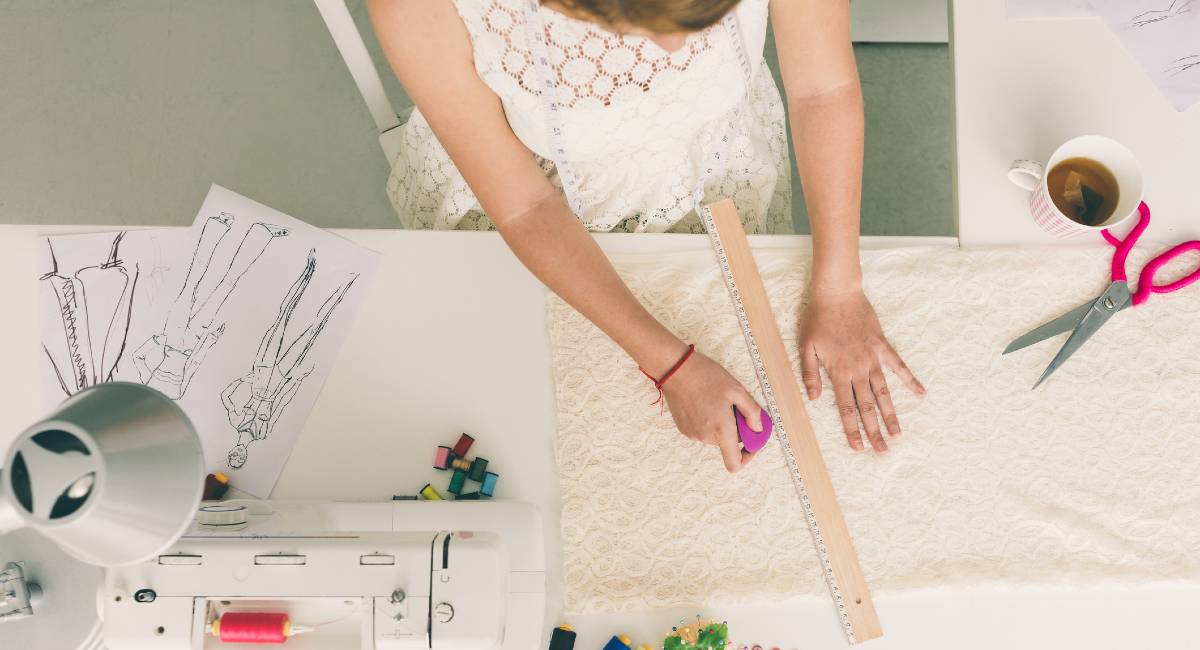 So, you want to start a sustainable fashion brand. Go, you!
Sustainable fashion is a big step forward in bettering the environment and it's a great way to put what matters to you into your work.
But with all these buzzwords floating around, what exactly is sustainable fashion? And how can you take the practices of sustainability and turn them into a successful brand that will make a positive impact? Don't worry, we'll cover all of these concerns and more so that starting your sustainable fashion brand will be much less stressful.
Okay, So What Is Sustainable Fashion? Let's Start With the Basics
First, let's get into what "sustainable fashion" actually is and what it isn't to make sure that we're on the same page:
Sustainable isn't exactly the same as ethical, although a brand can be both.
When it comes to sustainability, you're talking about how a brand impacts the environment.
Ethical fashion, on the other hand, concerns moral issues such as working conditions and the welfare of animals, which is super important, too!
Some of the most sustainable materials are those that last so that they can be replaced less often. How "sustainable" would it be to have to replace your favorite work shirt after only a month or two?
Some sustainable materials include natural fibers like hemp, linen, and cotton.
Sustainable fashion should also take into account the use of natural resources like water, energy, and land. The apparel industry already creates 8% of the world's greenhouse gas emissions.
It also often makes use of renewable energy sources, like solar and wind power.
Finding the Right Materials
It's one thing to know the ABC's of sustainability and to only buy from your favorite sustainable brands. However, actually starting your own sustainable fashion brand can be more than a little daunting.
Let's start with finding the eco-conscious materials that will be used to make your product.
We already have some sustainable materials in mind. Let's take cotton for example. When it comes to using cotton in your designs, you'll have the choice between organic cotton and conventional cotton.
Organic cotton doesn't use the same harmful pesticides as conventional cotton. Furthermore, its production doesn't have the same negative impact on water sources and doesn't use genetically modified seeds.
Things like how your materials affect the environment are important to keep in mind to keep your brand sustainable from the ground up.
It's Not Just the Product That You Want to Be Sustainable
Don't get us wrong, it's always positive to have sustainable products. But usually, when customers look for truly sustainable fashion, they want the brand behind the product to be sustainable, as well. So, what does this mean?
Think about how sustainable your office will be. Keep in mind how you package your product. Are you packaging your eco-friendly button-down in loads of unnecessary plastic? Is your packaging recycled? Do you really need bubble wrap?
It's neither cool nor sustainable to add more packaging to landfills. And many brands are suggesting that customers reuse their packaging, which can both better the environment and catch the eye of potential customers who are tired of creating more waste.
While you want your brand to look good, you don't want to sacrifice the image and honesty of your brand.
But if packaging is a concern for you, definitely reach out to your customer base. Observe what successful sustainable brands are doing, do your research, and keep an eye out for trends in the current market.
Come Up With a Solid Design Concept
Now we're getting to the fun part.
When it comes to your brand, what are some phrases that come to mind? What will your products look like? Who is your audience?
These are a few major questions that you should be able to answer when you create your brand. Research your target market and the customer that you have in mind. And if it's hard to imagine your design concept, create a cool mood board with ideas, words, color swatches, and sustainable materials that interest you.
Let loose and get creative!
What will make your brand stand out from the other sustainable brands out there? Maybe it's the amazing use of patterns in your designs while also using solar power. Or maybe your line targets the customer who loves the outdoors but you keep your line chic and use recycled materials? The possibilities are endless.
Promote, Promote, Promote!
So, you have an idea for your brand but of course you also want it to be successful. Keep in mind that it's never too early to start promoting.
The awesome thing about social media is that it connects thousands of people with similar values and interests within minutes. Create profiles for your brand across various social media platforms. You should also have a website and blog that really get across your brand's unique ethos.
You can make a website pretty easily using resources like Squarespace and start building up an email list early so that as many people as possible will know when you've launched your brand.
While promoting your upcoming brand, keep important keywords in mind and hashtag away! Think about the words that define your brand like "sustainable," "eco-friendly," "recycled," "natural" and "clean." Anything that will draw in the traffic of customers who share these interests and already shop with sustainability in mind.
To Wrap Things Up
When it comes to creating a sustainable fashion brand, there are so many ways to lower your environmental impact and to get your brand noticed!
Remember to:
Keep your brand sustainable from start to finish.
Think about the materials being used.
Don't forget the natural resources being used (this is a big deal).
Packaging matters; we don't condone waste.
When in doubt, reach out to your customer base. Ask questions. Do your research.
HAVE FUN and design your heart out! Make people want more from your brand!
Be your own best salesperson and promote away.