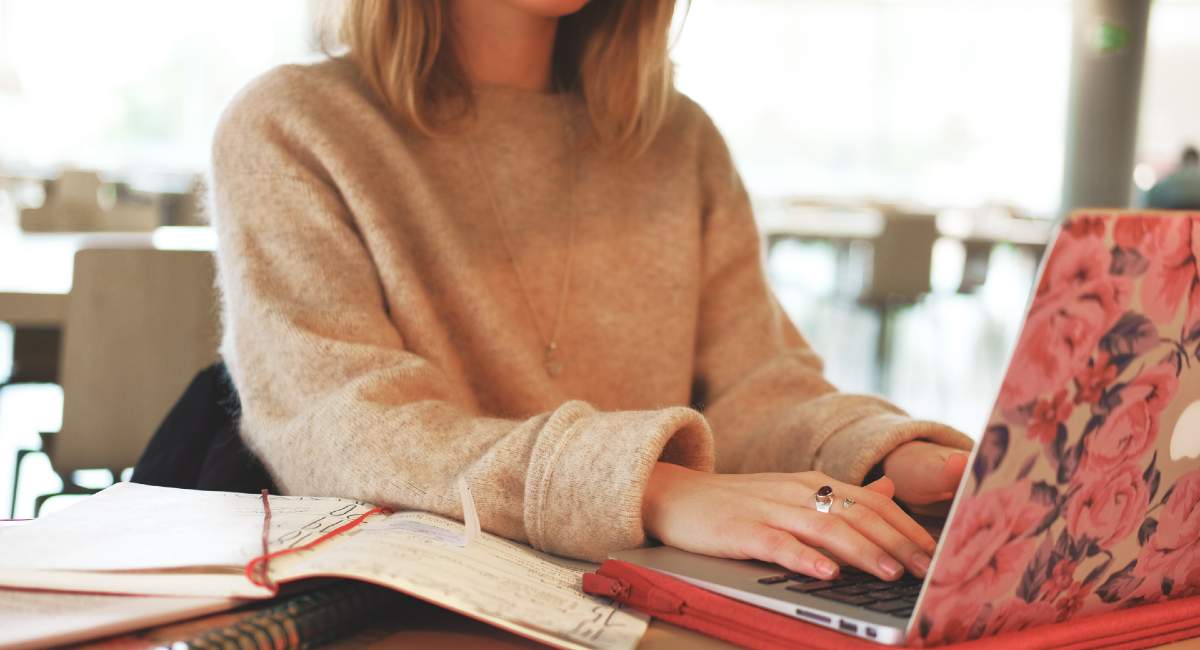 During a recession, the government generally counters the effects by increasing government spending, reducing interest rates, and trimming taxes to stimulate the economy. Consumers tend to adapt by cutting back on discretionary purchases. After years of economic expansion, it now appears that a global recession is inevitable.
It's important to remember that your business can survive this temporary upheaval. The economy will eventually recover. Knowing how to market your fashion brand during these trying times will help you, your customers, and your brand weather the storm.
Recessions Change Consumer Spending Habits
Although your customers may be spending a larger percentage of their budget on life's necessities, it may be reassuring to know that some of the most successful fashion brands were launched during a period of recession. Most fashion-conscious consumers will not stop spending entirely, but you may see a considerable shift in customer priorities. Knowing how your customers are reacting to economic upheaval will help you tailor your marketing message accordingly. You will likely find your customers fit into one of the following four categories when reacting to an economic downturn:
Some Customers Stop Spending
Customers who feel the most vulnerable and hardest hit tend to postpone elective purchases, eliminate non-essentials from their budget, and substitute favored brands with lower-cost alternatives. While lower-income customers are most likely to slam the brakes on spending, many higher-income customers follow suit if they feel anxious or insecure. Maintaining relationships with customers that stop spending leaves the door open for future purchases once their financial situation improves.
Some Feel the Strain But Remain Optimistic
The "pained but patient" customer represents the largest segment of the population across a wide range of income levels. Optimistic customers generally economize less aggressively than those who feel less secure about their future. Customers reacting optimistically tend to feel confident about maintaining their current standard of living despite a questionable economy. These are the customers most likely to respond to emotional appeals, affordable alternatives to luxury items, and treating themselves to occasional indulgences.
Some Customers Remain Confident
Customers in the top 5% income bracket are commonly confident in their ability to breeze through a recession relatively unscathed. These are the people who continue to consume at pre-recession levels but may still be a bit more selective about their purchases. This category also includes consumers who are less wealthy but confident about the stability of their finances. Customers confident in their long-term financial security are most likely to respond to a marketing strategy that suggests they may be missing out on something they deserve.
Many Customers Are  Living in the Moment
Many of your customers will have a "live for today" approach to spending. Typically, young, urban consumers, those who are living in the moment are not likely to change their purchasing habits unless they become unemployed. The recession merely extends their timetable for making major purchases. This is the group that tends to remain unconcerned about saving for the future and willing to spend discretionary income. Customers living in the moment are the most likely to seek out "must-have" items that others aspire to purchase.
Marketing Your Brand During a Recession
The goal of marketing during a recession moves far beyond informing your customers of upcoming product lines and future promotions. Your marketing efforts need to focus on building relationships. If you sacrifice that connection, you may find your customers have moved on by the time the financial tides turn. A few ways to strengthen that bond include:
Prioritizing Your Existing Customers
Your existing customer base is your biggest brand asset during a recession. These are the customers who will reward your efforts by recommending your current line to family and friends. They'll also take the time to write reviews and share your content on social media. Consider rewarding their devotion with a loyalty program and referral bonuses. It's much easier, and more cost-effective, to hold on to existing customers than attract new business.
Emphasizing Brand Value
The more your email campaigns, fashion blog, and social media interactions focus on the needs and pain points of your customers, the more difficulty your customers will have justifying purchasing low-cost alternatives to fulfill their fashion requirements. If your customers are looking for hypoallergenic fabrics or clothing tailored for a petite frame, you can be the solution. Be sure to market your brand accordingly. If your message is clear, concise, and defines what sets your brand apart from the competition, sales will follow.
Generating Publicity for Your Brand Locally
Generating local publicity with a compelling brand story can have a positive influence on customer perception and brand loyalty, particularly if your designs are available for customers to view, examine, and purchase through a local boutique, consignment store, or specialty shop. If you are just getting your line off the ground, a well-crafted article featured in a digital or print publication could entice area merchants to add your brand to their inventory and get your creations in the hands of local consumers.
During the recession in 2009, fashion-conscious consumers were more willing to spend their discretionary income on high-quality, impactful pieces that offered something special rather than spending their wardrobe budget on fashion basics. While some of your customers may stop purchasing altogether, most will simply temper their spending by being more selective.
Many fashion designers react to the decrease in sales by cutting corners, reducing overhead costs, and slashing prices. But indiscriminate cuts tend to backfire, particularly if those sacrifices affect product quality or brand visibility. During trying times, you can protect your fashion brand by asking questions, providing helpful information, and taking time to understand how your most loyal customers are reacting to economic uncertainty. Once you understand how the recession is affecting consumer behavior, you can adapt your email marketing, fashion blog, social media posts, and advertising campaign to nurture relationships, keep your brand relevant, and survive the recession.