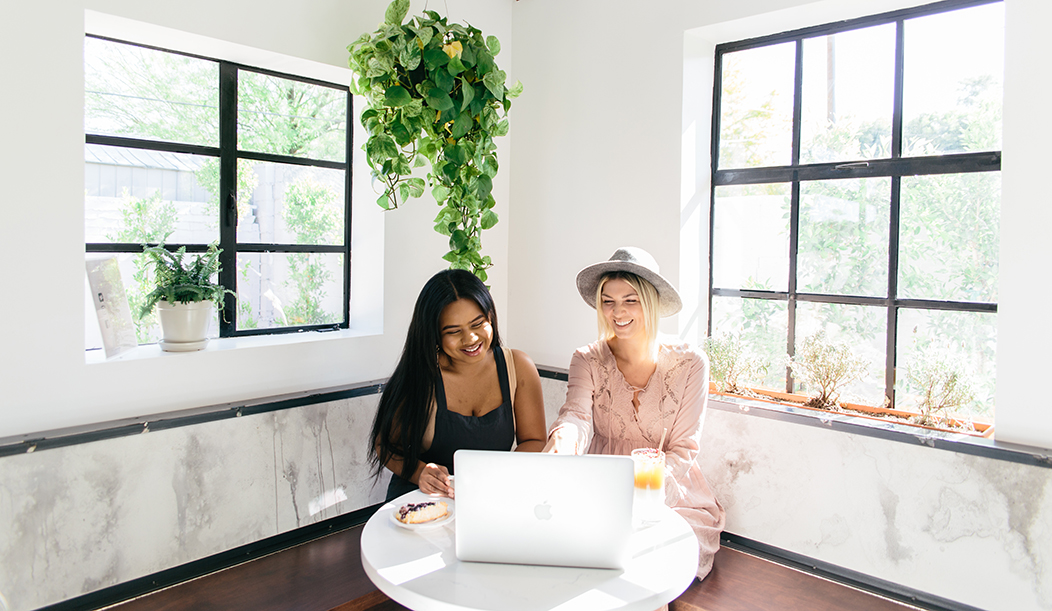 The Start of the Ethical Fashion Movement
As part of the fashion industry, you may be familiar with lots of popular buzzwords like 'ethical,' 'sustainable,' 'fair trade,' etc. Since 2013, the rise in ethical fashion brands has truly begun to make an impact on the way fashion brands approach their production and overall business. Consumers have made it clear that they care who makes their clothes, how they are treated, and how their clothing affects our environment and world.
So, what started this movement? On April 24th, 2013, a garment factory in Bangladesh collapsed, killing around 1200 garment workers, and injuring around 1200 more. This became known as the Rana Plaza Collapse. The disaster has been documented throughout mass media, the fashion industry, and even a documentary that you can watch on Netflix named The True Cost.
Moving Forward with Ethical Fashion
After the tragedy, the media documented that many major fast fashion retailers such as H&M, Old Navy, JC Penny, and more were all producing clothing in the factory which was employing workers in unsafe working conditions. These workers worked extremely long shifts for minimal payment, in what many have what called sweat-shop-like conditions.
The movement towards ethically produced clothing began, and since then we have seen thousands of brands founded with the mission of fair treatment of garment workers. Ethical brands are also focused on fighting pollution, waste, poverty, and more. The World Fair Trade Organization has outlined 10 official principles to adhere to in order to become "Fair Trade." 
If you are an existing brand, or if you are in the process of building a brand, and want to make sure that your business practices are ethically supporting the payment of garment workers, making a great environmental footprint, or more,  this post is for you. Today we're going to answer the question, "how can I create a more ethical brand?" A great place to start is asking yourself a few specific questions:
Where are Your Clothes Made?
After the Rana Plaza Collapse, April 24th became known as Fashion Revolution Day, a holiday where conscious consumers speak out and ask brands, "Who makes your clothes?" As a brand owner, can you answer this question? Are the people making your clothing employed in fair working conditions? Are they paid a living wage? Do you know that the people making your clothing are not condoning child labor? Is the factory creating your clothing conscious of the pollutants that can be released into the air or surrounding water?
These are all questions that should be asked before agreeing to produce your product with a manufacturer or factory. If you don't know where to start in order to find ethical production, here are a few ideas:
Options for Ethical Clothing Manufacturing
Trade shows are a great place to find the materials that you'll need for your brand, and be able to get to know the makers behind your fabrics and accessories.
NY Now hosts the Artisan Resource trade show which gives you access to makers from around the globe. There are also incredible companies who can source ethically made materials for you such as AOW Handmade.
If you are an existing brand questioning your current production processes, it can't hurt to ask questions! The factory that you are working with should be eager to answer questions and totally transparent. If they can't give you a clear response as to how people and the environment are treated, this may be a red flag. Luckily, there are a lot of great factories throughout the U.S. that make it very easy for you to walk the supply chain yourself. This way you know that your pieces are being made with ethics in mind.
How Are Your Clothes Affecting the Environment?
Did you know that an average of 26 billion pounds of textile waste ends up in landfills every year? Imagine how long that takes to break down. Polyester itself can take anywhere from 20 to 200 years to break down. The production of new clothing often uses toxic dyes and chemicals that are then released into the water. In The True Cost movie, they depict a river in India that has been contaminated with dye from leather production. The river turns colors and kills surrounding plants. Ultimately, the contamination is harmful to people who live in the area and ingest the water.
So, how we can do better?
Use eco-friendly, sustainable textiles such as organic cotton, hemp, bamboo, linen, wool, Tencel, and more.

Use upcycled garments such as jeans and old t-shirts to create new pieces.

Get

GOTS Certified

, ensuring that the textiles you are using are safe for the environment

Switch to natural dyes. You might be surprised how many common foods and plants make wonderful fabric dyes. Companies like

Acacia Creations

use turmeric, coffee, and indigo to dye their home goods.
A Few Closing Thoughts
I know this may be a little overwhelming but our best advice is to just take it one step at a time. Do as much research as you can and don't be afraid to ask questions! If you are looking for a great resource to track your ethics, look into becoming a Certified B Corporation. Certified B Corps meet the highest standard of verified social and environmental performance, transparency, and accountability.
Your first step to becoming a more ethical brand can be as easy as watching a movie on Netflix! Grab some popcorn, get cozy, watch The True Cost, and get motivated to change the industry with your brand!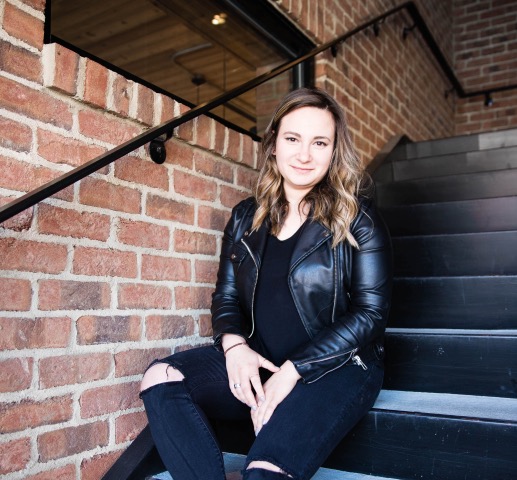 Guest post: Marisa Flacks, founder of RISE Creative, and trained Cultural Anthropologist, left the corporate fashion industry to start a creative marketing agency serving brands rising up to make a change. After years spent working in New York, Los Angeles, and San Francisco for companies such as Fashion GPS (now Launchmetrics), Hearst Magazine Corporation, Starworks Group, and Nineteenth Amendment, her global cultural training and research lent insight into the horrible effects that fast fashion has on people and our environment. From there, she decided to take her experiences in public relations, digital marketing, and creative direction to serve the rising community of ethical brands worldwide.
RISE Creative was founded on the idea that small businesses, social enterprises, and non-profits all have incredible missions, but not always the capacity to hire full-time staff. RISE Creative comes alongside brands as their marketing liaison, helping brands achieve their goals in digital marketing, content creation, and collaborations.