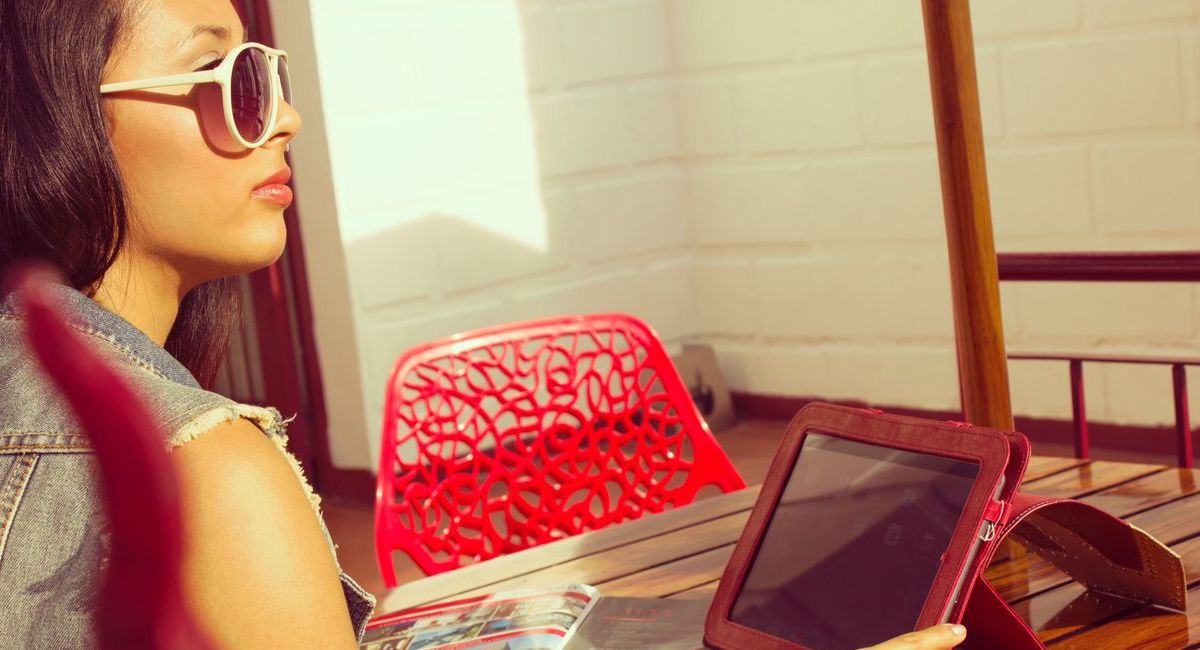 When it comes to your marketing toolkit, designing welcome emails should be one of your top priorities. A welcome email series is a direct channel to your audience, at a time when they are the most engaged. You've piqued their interest enough to sign up for your emails, now all you have to do is reel them in. 
Your welcome series sets the tone for all your future marketing messages to your customer. It is the perfect opportunity to introduce your fashion business the way that you want to, in your own voice and on your own terms. 
Let's discuss how to design and optimize your welcome series for your fashion startup. 
Start the series with an introduction and a warm welcome
Think of it as a first date. They swiped right on you, and now you want to use that momentum to help them get to know you a little better. Introduce yourself as the founder of your fashion startup, introduce your brand and its mission, and don't forget to make it feel personal. Especially as an early-stage business, your customers are buying into you, just as much as they're buying into your designs. 
Welcome them into your circle and make it feel like a community of people who care about the same things. Tell them what to expect from your emails, like how often you'll be sending emails, and what those emails will be about at a high level. 
Put yourself in your visitor's shoes
Interviewing potential customers, looking at customer service questions, and checking out competitors are great ways to collect insights into what your visitors are thinking. What are the key questions that they're asking when they discover your brand? What are the key stories or answers that they need to be convinced to hit purchase? 
These could be questions about style and fit, like "how does it fit on someone with my body type?" or "what could I style that with?" They could also be questions about how your designs are manufactured, who you are as the founder, or the mission of your fashion company. Or, they could simply be logistical questions like "is there free shipping and free returns?" 
Create content that answers these questions!
Craft your answers to these questions into parts of your welcome email series. Prioritize by the content that you think is most important to your customer, but know that you'll always have the opportunity to switch these around and test what works best to drive sales. 
Make sure your CTAs are crystal clear
Each of your emails in your series should have one main call-to-action(CTA). Don't feel like every email has to link to a product page to drive sales (although many of them probably will). 
In this getting-to-know-you period, you want to offer a little more of a soft sell too: following on Instagram, liking on Facebook, reading a blog post, or watching a video, for example. This is where you can leverage all of your other great content in your emails. 
Your emails should focus on one main call-to-action each time. It's ok to have a few others below the fold, with less obvious buttons and links, but when you glance at your email quickly, you should be able to identify the main CTA immediately. Don't confuse your audience with five different buttons.  
Set a timeline for how this welcome email series gets delivered.
The first email of your welcome email series should probably go out as soon as someone subscribes. It's an easy way to be top-of-mind and provide confirmation that your subscriber is indeed signed up as they expected. But the rest can be triggered to send X days after the last. 
For example, you might send the second email two or three days after the first, and the third email a week after that. You want to space this out enough so you're not pestering your audience and spamming their inbox. On the other hand, you don't want the breaks in between emails to extend so far that they've forgotten who you are by the time the next email arrives. 
This cadence is one of the best things you can test as you optimize your inbox. We'll get to that! For now, start keeping an eye on how other brands do it when you subscribe to their emails. You'll quickly get a feel for what kind of timeline feels right. 
Make sure you're taking every opportunity to collect emails
Your email list is going to be one of the most valuable marketing assets you have. Instagram's algorithm could change, or Facebook could change their policies, but you own your email list. 
Make sure that it's abundantly clear how to sign up for your emails when a new visitor discovers you. Don't be afraid to give them multiple opportunities to sign up (as long as it's not annoying).
Start testing and optimizing
Once your welcome email series goes live, don't let it go stale. You can keep learning and improving your welcome series by testing various pieces of it. 
First, take a look at your email metrics to compare which emails get the best open rate, click-through rate, and conversion rate. Are there patterns about what works best or worst? 
For example, do subject lines with questions in them get the best open rate? Or do the emails that have GIFs get the best click-through? Every company and every welcome email series are different. 
Now you have a chance to test various things. A/B test different subject lines, email content, calls-to-action, shorter or longer timelines, and even the order of the emails that are being sent. Be sure to only test one thing at a time so you're not accidentally influencing one test with another. 
Ready to get started with your welcome series? Take a look at our email marketing best practices for fashion startups too!