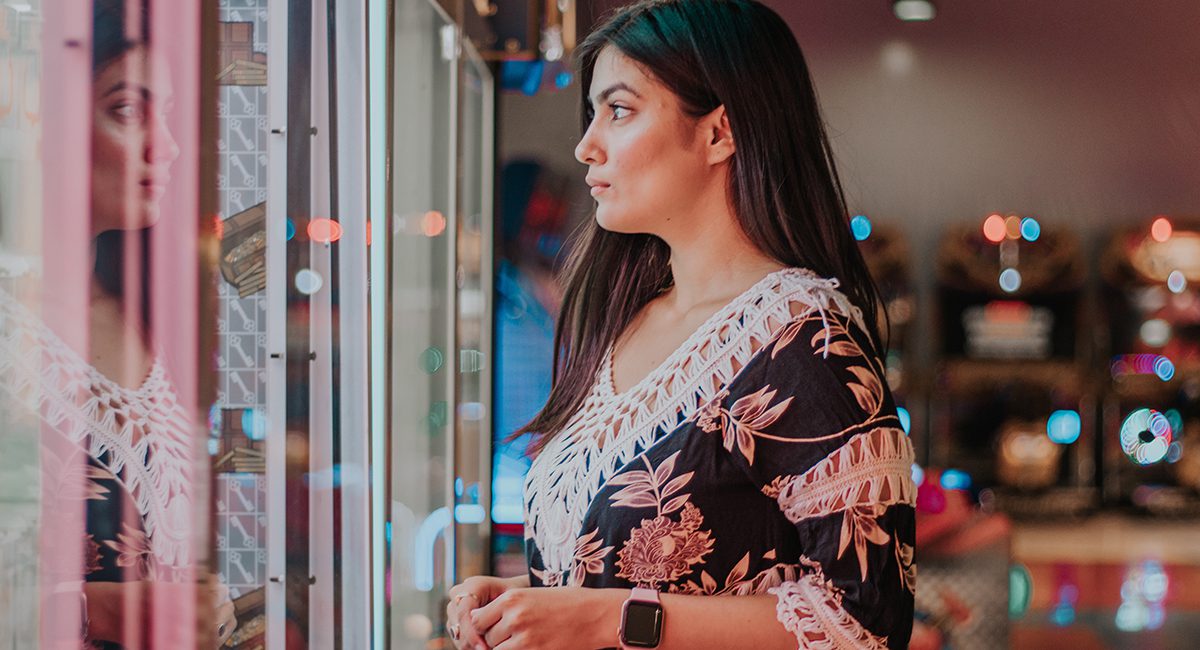 Finding the right strategies to market your new fashion brand is critical. You want to be sure that you're selecting the right methods to fit your budget and help you achieve your goals. Increasingly, many brands are turning to influencers for their needs. Check out how you can use nano influencers to help you launch your fashion brand and get better overall recognition.
What are Nano Influencers?
Nano influencers are often simply regular social media users. While influencers often have large followings, nano influencers are usually less focused, overall, on building a huge following, and instead use their social media accounts to connect with friends, family, local community, and those who have similar interests. They may have as few as 1000 followers and as many as 10,000 followers.
Their accounts often aren't filled with details about fashion or with the latest designs. Instead, nano influencers may simply create social media posts to document their activities. interests, and values.
Why are Nano Influencers a Great Partnership Choice?
Nano influencers may be a great choice for your fashion brand for a number of reasons.
Cost-Effectiveness
Nano influencers are often a very cost-effective way to start advertising. Because they don't have a large reach, you may not have to pay as much to work with them as you would if you were partnered with bigger-name influencers. In fact, you may find that providing them with styles from your line can help form a highly positive relationship.
Authenticity and Connection
Nano influencers are less concerned with building a huge social media following and more concerned with offering genuine insights and information. They're often highly authentic and have a strong personal relationship with most of their followers, rather than just the generic recognition may people have for more popular big-name influencers. As a result, they may have more overall engagement from their followers, and their followers may have a higher level of trust in them.
Interest and Enthusiasm
Nano influencers typically won't choose to partner with your brand as simply another money-making mechanism. Instead, they will support and share your brand because they have a genuine interest in it. As a result, they will show a higher level of enthusiasm for your products, which will show in their content. Their followers, as a result, will also be more likely to have that high-level connection with your brand.
What You Need to Know About Collaborating with a Nano Influencer
Collaborating with a nano influencer is a great way to get your brand off to a strong start.
Start with the Right Influencer
Start by connecting with someone who may already like and appreciate your brand. You may already have connected with a nano influencer who would be eager to show off your new collection: someone within your circle of friends and family members, for example.
You may also want to check out groups that you're already part of, since they are more likely to contain people who would be interested in spreading the word about your new fashion business.
If you don't have anyone already in your circle who can help you, consider people you might meet at trade shows, trunk shows, or other gatherings.
Where can you find members of your target audience and connect with them in person? Those events could be the perfect place to find a nano influencer who is eager to connect with your brand.
Another idea is to look at the social platforms of aligned brans, both in fashion and not in fashion. What nano influencers are they working with? (Usually they re-share the content of the influencers they work with on their own platform via Stories. As long as you share a target customer with these brands, it's a safe bet that working with the same influencers would work well for your brand.
Share Your Products
As part of your collaboration with a nano influencer, plan to provide them with products to show off. Let them wear your designs: not just for a photo shoot, but as they go about their day. You may want to offer them specific products up front, then offer a discount on other products they may want to try out.
Provide Coupons
If you want a nano influencer's followers to check out your fashion brand, offer a discount that they can share with their users.
Be Clear About the Content You Want
Discuss what type of content you want the nano influencer to provide. They need to know what you're expecting, including how many posts you want in exchange for your designs and what type of posts you want.
Don't Micromanage
The key to nano influencers is authenticity. If you micromanage every piece of content, you may lose that authenticity and the influencer's natural voice, which could reduce overall trust. Instead, remember why you chose them and trust them to share!
Are You Ready to Launch Your Fashion Brand?
The initial launch process for your fashion brand is a big step and an important decision. Make sure you go into it with the right tools! Check out our webinar, How to Launch Your Fashion Business, today.