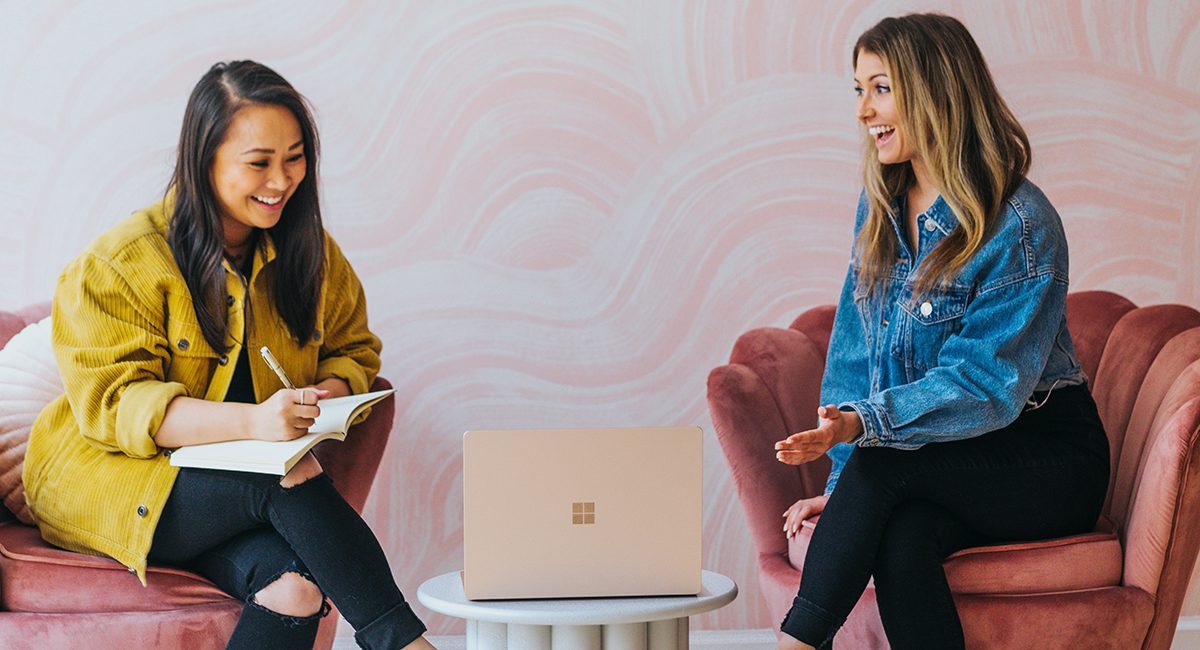 Reaching the right audience at the right time is crucial for the success of your fashion brand. In order for your brand to grow, you need to bring in new customers who are interested in your designs. Using cross promotion to reach a new audience is an excellent strategy for finding new people and encouraging them to check out everything you have to offer.
What is Cross Promotion?
Cross promotion occurs when two or more brands collaborate on advertising to help extend the customer base and reach of both brands.
Cross promotion most often occurs between brands that have a similar target audience, but that offer very different products.
Typically, neither brand charges the other for their advertising efforts. Instead, the benefit is in promoting both brands and taking advantage of that extended customer connection.
How to Use Cross Promotion Effectively for Your Fashion Brand
Are you ready to start cross promoting your fashion brand so you can reach a new audience? Try these strategies.
1. Identify your goals
Before you can begin any type of marketing campaign, you need to know your goals for that campaign. How are you hoping that it will help you extend your audience and raise more awareness regarding your brand?
2. Know your target audience
In order to effectively engage in a cross promotional partnership, you have to know your target audience.
Who are you marketing those products to?
Ideally, you want a partnership with a company that has a very similar target audience to your own.
For example, if you're creating athletic wear, you might want to market to a company that offers other types of gear to those same athletes. Or if you make children's clothing, you might want to partner with a brand that offers toys or other products that parents use on a regular basis.
The better you know your target audience, the better you can identify a brand that is likely to fit your needs.
3. Choose the ideal cross promotional partner
Pay attention to the type of partner that will best fit the needs of your fashion brand. Ideally, you need a partner who has something distinct to offer your target audience, and whose products or services will fit well with yours.
If you're a clothing brand you might benefit from partnering with a brand that can provide accessories that you don't offer, maybe toys if you're a kids' clothing line, a candle brand if you make loungewear… you get the idea.
There are several other things you need to consider when choosing your cross promotional partner.
What are their brand values? Do they fit with yours?
Does your target audience already have a strong overlap?
How much of a reach does the other brand have? A partnership between two brands with a similar reach will have the best odds of benefitting both brands. A partnership with a brand that has a wider reach than yours, on the other hand, may be of more benefit to your brand. Just make sure that there is a good opportunity for both partners to reach their goals with the partnership.
And lastly, make sure that aren't the same products offered by both brands, which can make things complicated and could later interfere with your partnership.
4. Consider how you want to approach that partnership
Approach your cross promotional partner and discuss the arrangement you would like to have. There are several types of cross promotions that may benefit both businesses.
Promote one another on social media. Consider the platforms you're both already using to reach your target audience, then use those platforms to share information about each other's businesses. You might share content about sales or offer links to one another's sites.
Guest blog. As a fashion designer, you can provide unique information and advice about putting together the ideal outfit or choosing the right fabrics and clothing for specific activities and undertakings. Have your partner post that content on their blogs and link back to your website. You can also allow that partner to post on your website, which can help draw attention from their customers and others who might be interested in your designs.
Host a shared promotion. Consider how you can combine your efforts to create a more effective promotion: a new design or release that will appeal to both audiences and uses the same theme, for example.
Offer discounts to customers who use both sets of products. You might want to offer a discount coupon to your partner's brand for those who check out with your store and vice versa, for example.
Create content together. For example, you might want to host an Instagram Live that features both partners' products or create a video that showcases your designs being worn by people using your partner's items.
5. Approach and negotiate with your partner
Remember, your cross-promotional partner wants to know that partnering with you will benefit their business, too. Talk to your partner about what types of benefits they would like to get from those promotions. Be prepared to negotiate for an arrangement that fits both businesses.
6. Track the success of your partnership
Make sure you have strategies in place for tracking the success of your cross promotional efforts.
Keep in mind that "success" may depend on your initial goals when you created the partnership.
Were you hoping to get more Instagram followers? To increase sales of a specific item? Add a certain number of new email subscribers?
Make sure you track what business comes to your brand through that partnership or content.
You may want to consider using a particular promotional code or landing page (or pages) just for that content so that you can see how successful it is over time.
Are You Ready to See More Results for Your Brand?
Are you looking for more strategies that can help you promote your brand, including strategies that can help you save on your marketing costs? Sign up for our free class How to Make More Online Sales without Relying on Expensive Ads. It will help you build your fashion brand, grow your reach, and see more conversions on your website.