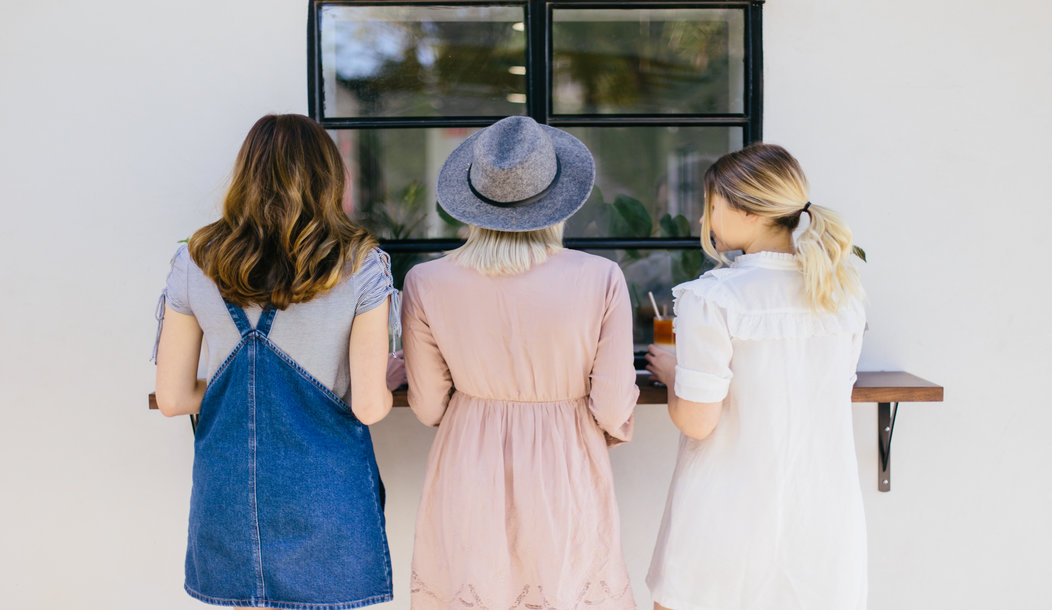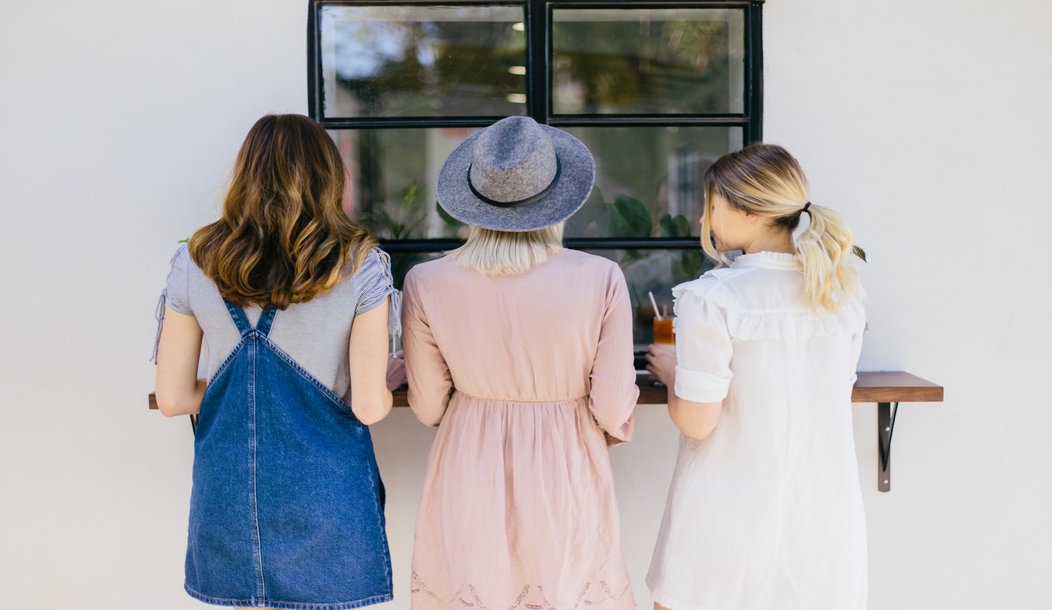 People trust their friends. It's the simplest way to explain why referral programs work, and often work better than other marketing channels.
A customer is 50% more likely to trust a referral than a mobile phone ad, and 74% of customers say that word of mouth is a key factor in their purchasing decisions. Think back to when you last asked your friends for a recommendation to their favorite sushi restaurant, or for their favorite brand of bed sheets. You're much more likely to take their recommendation over a random internet review. After all, you know their tastes and they know yours.
So what are the features of a really successful fashion referral program? Let's look at a few examples of fashion e-commerce brands that have done it well.
Harry's
Harry's, a shaving brand launched in 2013, built a pre-launch referral campaign that got them nearly 100,000 emails in one week. In the week leading up to launch, they promoted a referral program that made it incredibly easy for participants to sign up and share with friends, as well as track their progress. The key success factors for Harry's referral program were: accessible and tangible rewards, low barrier to entry, ease of sharing, and super clear messaging for participants.
True&Co
True&Co, a modern bra e-commerce brand, has a straightforward, simple referral program that is delightfully easy to use. When your referred friend makes their first purchase, they get $15 off that purchase, and you get $15 in store credit. Most fashion e-commerce brands use a similar offer because it's pretty standard, harder to defraud, and has great value for both the referrer and the referee. I love how True&Co is able to make it their own with branding and copy as well.
Leesa
Leesa is an e-commerce mattress company that delivers your mattress right to your door, and they have created a referral program with slightly different incentives that seems to work well for them. While many fashion brands assume (correctly) that you can always use store credit on another purchase on their site, Leesa understands that mattress purchases are not exactly something you make on the regular. This makes cold, hard cash a much better incentive for referrers.
Now that we've looked at a few successful fashion referral programs, you may notice there are a few key drivers that are at the heart of each and every one of them:
Get the incentives right.
The incentives are, of course, incredibly important to both parties in a referral program. The incentive should be something that makes a referrer want to send a referral and a referrer want to actually use that referral. If it's unbalanced, or one side isn't exciting at all for the user, you are going to lose traction pretty quickly with your referral program.
It really helps to dive into the minds of your existing customer and your potential new customer to think about what drives them. What would make them take the action you want them to take, whether it's sharing to social, sending an email, or sharing a link?
With fashion e-commerce, it's often a pretty straightforward incentive on both sides: a discount off your first purchase if you're being referred, and a store credit or discount off your next purchase if you're the one doing the referring. You can also think about offering a tangible product instead of a discount. This may be a branded item or a popular (but affordable) accessory.
If you start to see referrals really take off, it also might be worth thinking about a tiered incentives program. Reward top referrers with exclusive access and unique promotions, as well as really fun products.
Make the messaging clear.
Once you have your incentives set, you need to make sure that everyone can understand them. A catchy headline like "Give $10, Get $10" is great to start with, but you'll also want to make sure that the description clearly explains what each party needs to do to correctly receive their incentives.
For example, does the referrer only get store credit after their friend completes their first purchase? When should they expect to get the store credit? Does the store credit expire, and is there a minimum purchase their friend has to make? Some of this may live in fine print, and some of it in the description of the referral program. The key is making sure it's explicitly clear so you don't run into any confusion (or people trying to take advantage of the program).
Clear messaging is also extremely important in the referral message itself (i.e. the tweet, Facebook post, or email that your referrer is sending out into the world). You want a short, snappy tagline about you and your brand included, so anyone who sees the message will know what to expect when they visit your site.
Make it easy to do.
Make every part of this process so easy to do, a five-year-old could do it. From finding the referral program in the first place, all the way to how someone redeems their incentive, it should be effortless for everyone involved. 
Show your referral program front and center on your website, in the navigation bar, at the end of the purchase process, and in your shipping confirmation. These are the key points where your customer might be excited to share your brand with their friends, so you want to be top-of-mind when that happens.
Add buttons to automatically share the referral link to social media, with a default message that's fun and on-brand. You'll find that most people end up just using your language, so you want to come up with something easy to share and understand.
Don't be afraid to remind your customers about your fashion referral program. Put it in your emails, on your social media, and other marketing channels, and direct them to your referral campaign landing page.
A fashion referral program can be a really fun way to engage existing customers and prospects alike. If you've already created a fashion referral program, we'd love to hear about it!