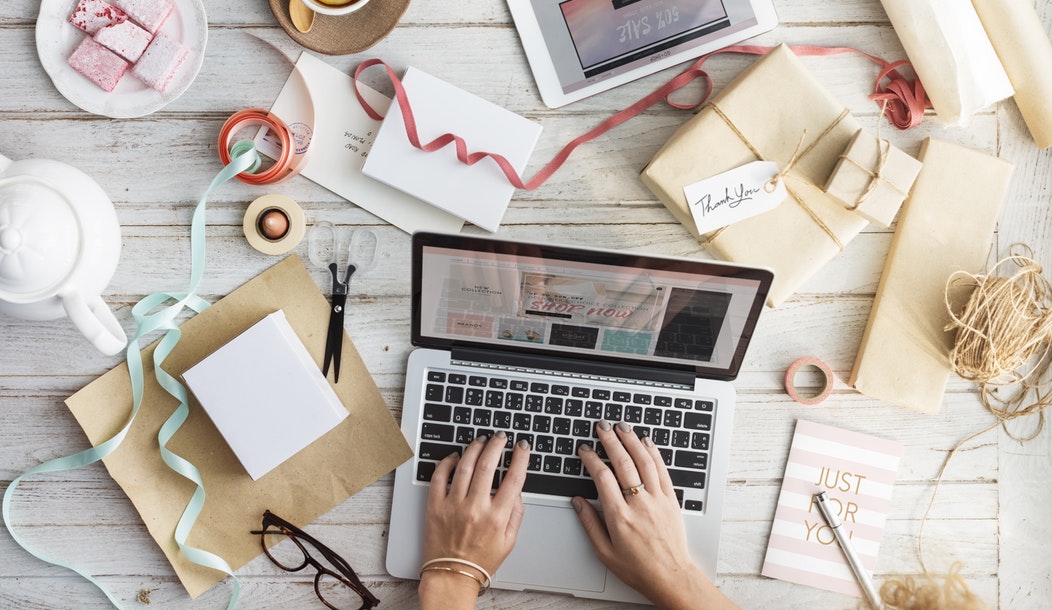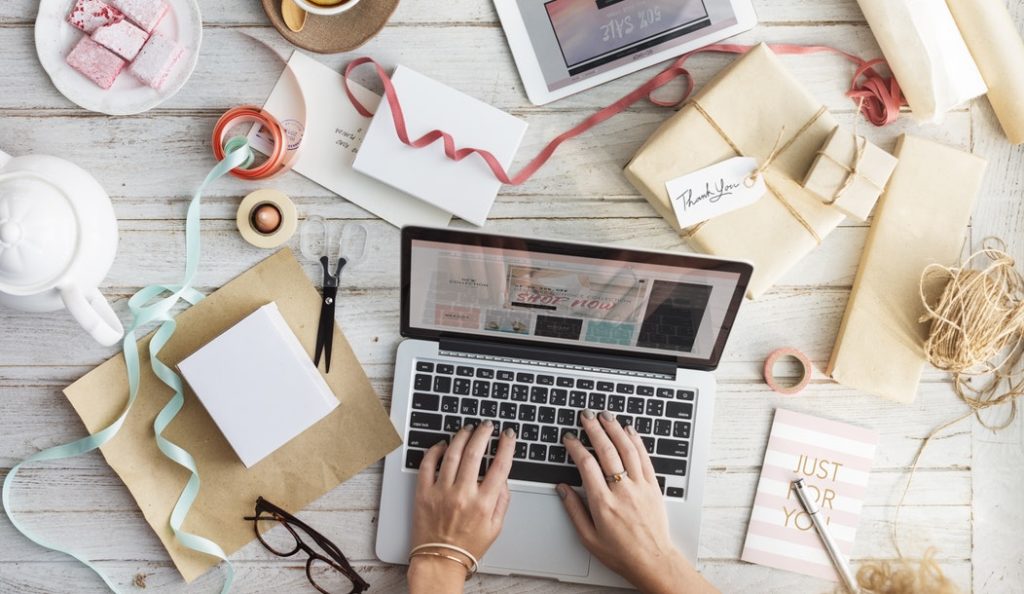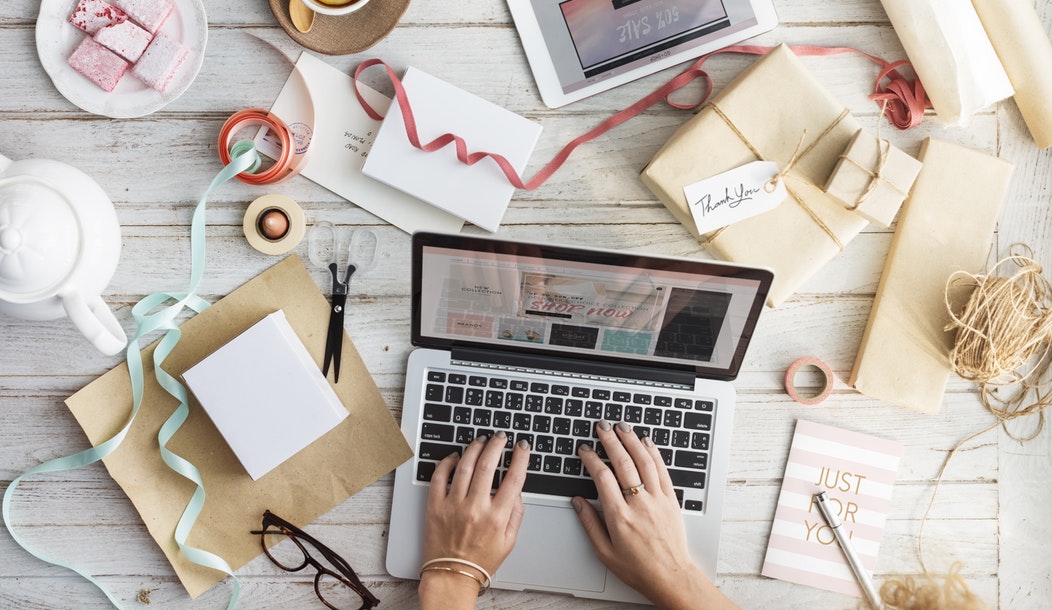 Email marketing is such a crucial part of every retail business, particularly because it's cost-effective and a direct channel to your customers that you own. Once you have a customer's email, you have the opportunity to re-market to them in a number of different ways to drive acquisition and retention.
However, we all know that there are so many different things to manage as a fashion startup founder, and email can be an easy one to overlook.
Where do you start building an email list? How do you make sure you're sending the right emails at the right times? We're going to give you a few tips here for best practices to tackle email marketing as a whole, so you can keep things simple and focused.
Make Use of Every Email You Send
There are at least three or four emails you'll have the opportunity to send to your customers, which gives you so many opportunities to deliver great marketing messages.
First, subscribers will get a welcome email when they first subscribe or make a purchase. Use this opportunity to establish and introduce your brand– it should be short and sweet, but give your audience an idea of what to expect from you in future emails. If you have the ability to customize your welcome email, you should also think about using the reader's name, and perhaps including a note to reference how you got their email. Security is a big deal these days, and everyone appreciates a little reminder of how you found them.
Your customers will also get a series of transactional emails, like a purchase confirmation and a shipping confirmation. These are consistently the emails with the highest open rate and click through rate, because they have valuable information. Make use of these top-performing emails by making the transactional emails a part of your brand as well. Make sure they're well-designed, rewrite the default copy to make it more friendly, and add in other marketing messages like a referral program, links to new products, or links to your social channels to keep your customers engaged. These emails shouldn't just feel robotic, especially because they're telling your customer something delightful: they've just made a great choice in purchasing from you, or even better, their new purchase is about to show up on their doorstep! Make it fun and friendly.
Finally, your email newsletters are your most rich, content-heavy opportunity to reach your audience and really tell your story. You don't need to be sending a daily, or even weekly email newsletter if you don't have quality content or messaging to be sending, but it's good to build a regular cadence. Use the frequency of your email newsletters to test different messaging, types of offers, blog content, send times, and other calls to action. Just don't forget to always have a good call to action (and probably not more than two or three calls to action, it'll just overwhelm your readers).
Build Your Email List Organically
Never buy lists. Purchased lists might be (occasionally) useful for sales teams, but if you're trying to reach a consumer audience to sell your products online, you need to build your list organically.
The better quality you start with, the better each email will perform, and the better quality of your email list growth. This is a really important factor to keep in mind. The better your open rates, the more likely your emails will continue to get into people's inboxes instead of getting filtered out as spam. You're only hurting yourself by buying a giant list of emails that nobody opens, and that is a negative impact that will be hard to dig yourself out of.
This doesn't mean that you can't use paid advertising, sponsored content, or paid influencer campaigns to drive people to sign up for your email list. It's OK to pay to acquire new emails, but only if it's from a channel where your potential customers can opt-in to your email list.
So, what are some great ways that you can acquire emails?
First and foremost, make sure to have an email capture form on your website. At minimum, you can have a simple subscription form in your header or footer (most email marketing platforms have simple snippets of code that you can insert onto your website, or integrate with platforms like Shopify directly).
You can also add a pop-up on your site that asks an audience to subscribe to your newsletter, in exchange for a promo code or exclusive access to new products. This is a great way to test different messaging and offers to determine what your audience responds best to!
As mentioned earlier, you can also acquire emails through paid channels like Facebook ads and influencer posts, giveaways, and events (event RSVPs make great additions to your email list!)
Expert tip: use the "Source" field in your email marketing platform to note where you acquired your email from. This will help you in the future so you can segment your email list and customize your messaging based on where your subscribers came from. For example, if someone subscribed from an influencer giveaway, it might be helpful to reference that giveaway or use a photo from the same influencer in your email to that group of subscribers. They'll recognize the reference and be more likely to open and click through!
Write Thoughtful Emails
You only have so much opportunity to capture someone's attention in an overwhelmingly busy inbox these days. Be thoughtful about every piece of the email you're sending: the subject line, the preview text, even the unsubscribe language in your footer. It's easy to overlook one of these pieces, and doing so will make you look like every other email in your inbox.
The key is to stand out with messaging that is unique to you and your brand.
You want your emails to sound like they're coming from a real human, not a machine, and it's important to treat your audience like they're human too–don't use three words when one will do, and don't spam your readers with one discount promotion after another if they're not responding.
—
Do you have an amazing email success story that you've used to drive sales at your company? We'd love to hear it!