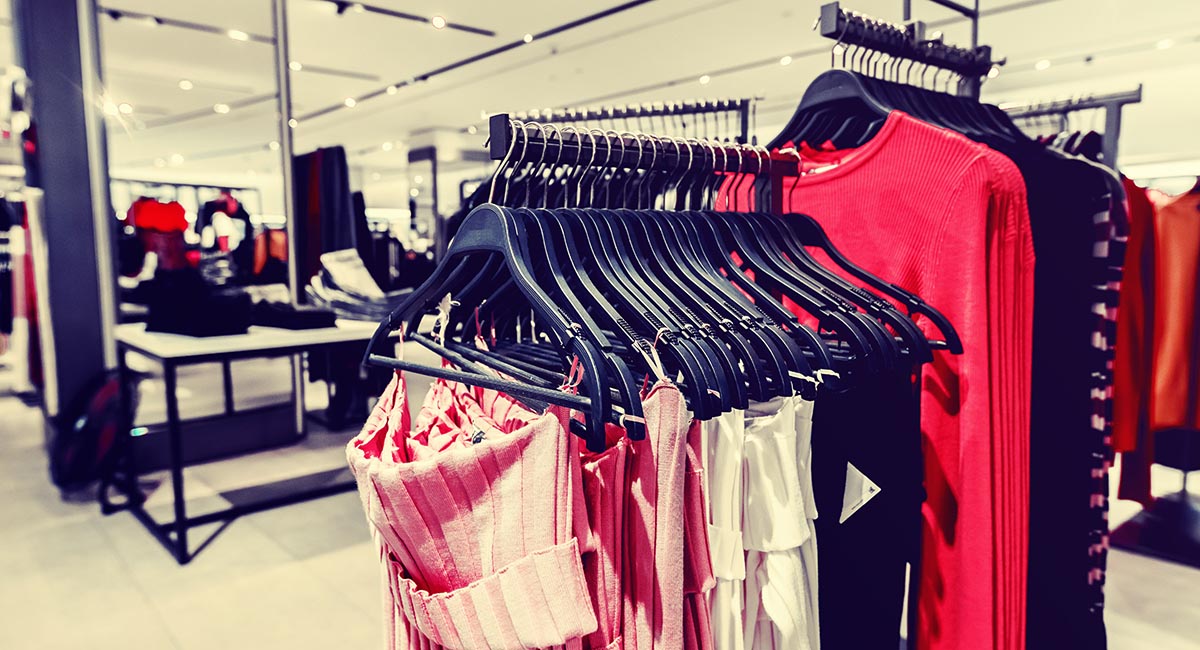 The low overhead cost and ease of creating a digital storefront make online sales an attractive option for new designers. While it's quite possible to run a profitable business online, many designers find that establishing a loyal following in area boutiques dramatically enhances their income potential. To get started selling to boutiques, you will need a sales kit.
Establishing a business relationship with boutiques and specialty shops is mutually beneficial. Shop owners benefit by expanding their inventory and attracting local customers who appreciate your talents. You benefit from larger orders than you would receive selling directly to customers.
The key to successfully pitching your brand to area boutiques is preparation. Understanding the basic elements of a polished, professional sales kit will help you get your creations in local shops.
Before Embarking on New Endeavors
Before attempting to get your products into local inventories, it's essential to have all your bases covered. In addition to ensuring you comply with all city, county, and state licenses, it is also quite helpful to have:
A thorough understanding of your target audience
A clear vision of the need your brand fulfills
An up-to-date website that effectively showcases your designs and your vision
Product brochures and business cards
A clear understanding of production costs and how much you need to sell per order for transactions to be profitable
Production plans in place to fulfill large orders
Preparing to Pitch Your Products  
Before initiating contact with boutique owners, it's essential to ensure the locations you select are a good fit for your brand.  Visit shops in person as a customer to get a general impression of the establishment and a feel for the boutique's current merchandise and price points. If the boutique and your brand seem to be a good fit, consider investigating the boutique's online presence and customer comments. A boutique with a great digital presence, professional reputation, and loyal following could do a lot for your brand, while your online persona could benefit the boutique.
While you may be tempted to immediately introduce yourself if you like what you see, resist that temptation until you know you are well-prepared. You need to identify the need your brand fulfills for the boutique's clientele. Take a deep breath, and consider the value of the following suggestions before jumping in:
Know Your Sales Statistics
Boutique owners may be quite interested in how many sales transactions you have fulfilled since launching your brand. If you are selling in more than one location, it may be beneficial to differentiate between online sales, direct sales, commission sales, and sales performance through other boutiques. Have this information available and consider including a chart or graph in your sales kit.
Generate Local Publicity
A compelling business story could have a significant impact on local interest. Consider reaching out to digital and print publications that feature stories focused on entrepreneurs in your community. Once the article is published, consider including a copy as part of your introduction to area boutiques or links to online stories in your introductory email. The press coverage could entice local merchants to include your brand in their inventory.
 Research Shipping Options
Before contacting boutiques, have a clear plan in place for shipping orders. Identify if your shipping charges are based on a flat rate or by weight and how discrepancies, such as a lost package or product damage, are compensated. You may also want to consider offering shipping insurance for an additional fee. This information should be detailed in your purchase order forms.
Establish Your Return Policy
A fair, convenient return policy is important to customers and can have a significant influence on purchasing decisions. If your brand is available online, you may already have a policy in place. If you have a return policy established for retail customers, you may want to consider creating a separate return policy for your wholesale merchandise.
Some wholesale suppliers offer customers the option of returning unsold merchandise within 90 days of delivery, while others only accept returns in the event of product defect or damage. However you decide to handle returns, it's essential to have a policy clearly in place, so both parties are clear on how returns are handled. This information should also be included on order forms.
Preparing Your Sales Kit
Selling directly to boutiques requires the fashion entrepreneur to embrace the role of a sales representative, a prepared, knowledgeable professional who understands customer pain points and the needs of the retailers who invest in your brand. Before crossing the threshold to offer your services as a wholesale supplier, you will want to be sure you are thoroughly prepared. For a polished, professional sales kit, consider including the following:
An Introduction to Your Company
It is important to create a compelling narrative to fully communicate the value of your brand. Since most boutique owners don't have the time (or patience) for long-winded sales presentations, consider including a well-crafted business story and mission statement with your promotional materials. You can work in some of the highlights as you introduce yourself and leave a copy for consideration after your meeting.
A Line Sheet
The goal of your line sheet is to provide an easy-to-read, easy-to-understand overview of the products you are offering to boutique owners at wholesale prices. A line sheet details the price paid by the shop owner and your suggested retail price. You should plan for the retail price to be 2.1 to 2.5 times your wholesale price. The better the profit potential, the better your chances of getting that first order.  Your line sheet should also include:
Your brand logo
Contact information (name, email, phone numbers, website address, street address)
Your brand tagline
A clear, color image of each product you plan on selling wholesale against a white background
The name of the product and item code below each image
Wholesale price and recommended retail price below each image
A brief product description highlighting essential details
Indication of sizes and colors available
Product Samples
Samples should be packaged or tagged in the same manner they will be shipped to the customer. Include the description or item number, size, color, and so on, on product tags or boxes.
Samples allow your retail partner prospect the opportunity to determine how your design and aesthetics mesh with their current inventory as they get an up-close-and-personal view of product details and production quality. It is not necessary to provide a sample of every item in your inventory, but it is helpful to have a few products on hand to complement the images in your line sheet.
Personalized Order Forms
Purchase order forms are written authorization for the buyer to purchase from the seller. This is a legal agreement between two parties for the agreed-upon terms of sale. Once you know what to include on an order form, you can use a template or create your own document. When presenting your order form to a prospective buyer, be sure to include the following:
Your brand logo
Your companies legal name and physical address
A purchaser section for their business name and physical address
Billing information for the client
Multiple lines for individual products, plus columns for item numbers, quantity, price, and subtotals
A space to add estimated shipping charges and a total for the entire order
Payment terms (example: 50% upon ordering with balance billed on delivery)
Turnaround time (from order date until delivery)
Shipping information
Exchange/Return policy
Minimum opening order requirements (number of items or dollar amount)
Minimum reorder requirements (usually smaller than opening order)
Anticipated delivery date
A Look Book or Photo Packet
The goal of a lookbook is similar to that of a portfolio, a visual representation of your work in a format that conveys a feeling or sentiment about your designs. Some look books are elaborate productions, featuring models in locations that set the tone for your brand. Others rely on a simplistic design with merchandise set against muted backgrounds.
Some industry professionals feel lookbooks are essential, while others feel the production costs of a professional lookbook are better invested elsewhere when you are first establishing your brand. If printing a lookbook is not within your current budget, you may want to consider a simple photo packet highlighting your designs, or providing prospective clients with a link to a digital lookbook on your website.
—–
Taking the time to create a polished and professional sales kit means approaching boutiques with confidence. It's also better to have your sales kit ready to go before you actually need it than to scramble to throw one together last-minute.