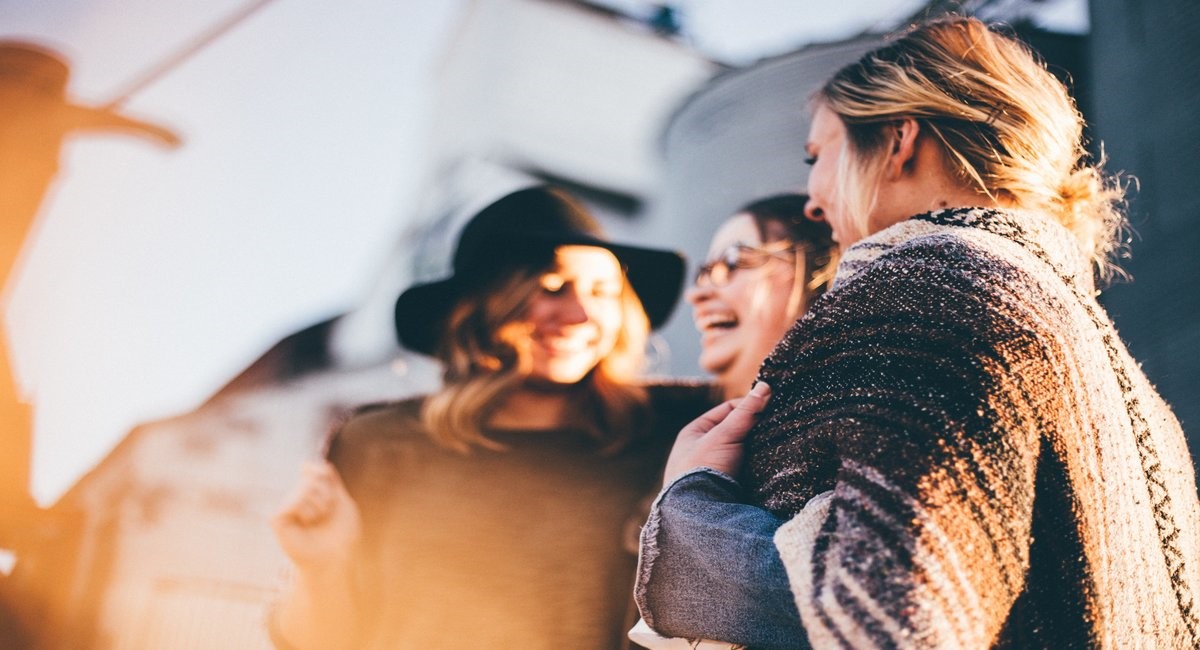 In this age of mass communication, impersonal social media, and the sheer volume of content messages consumed on a daily basis, it's more important than ever to understand personalization. 
And no, I'm not talking about monograms or handing out pencils with your customers' names on them. I'm talking about getting to know your customers and their behaviors thoroughly. This way, you can interact with them on a deeper level and cultivate a relationship. 
It's the kind of personalized service you expect from a luxury brand like the Four Seasons hotels or a Tiffany & Co. store. One of the reasons we love entering those high-class worlds is the level of service and personalization they offer. 
If you can implement a few of these tactics into your own marketing strategy over time you'll be able to curate an experience that people remember while giving them the products they want. Here are a few of our favorite ways to cultivate a relationship with your fashion audience:
Personalized Emails 
First of all, if you're not cultivating an email list – even if you're in the pre-launch stage of your business – it's important to start now. Emails are one of the best ways to connect with your audience. Email feels personal and you can control the delivery of the message – i.e. it's not dependant upon an algorithm. Incredibly, customers are 29% more likely to open personalized emails. 
Beyond just putting someone's name in the email address line there are so many ways to make your message more personalized. For instance, if you know a segment of your customers have a specific color preference (say they have always bought blue tops from your line) you might be able to send an email to those select few with a blue garment in the header image instead of a pink one.
It's touches like this that make shopping personal and fun. As your audience and customer base grows you'll likely have to employ some data analysis software to keep track of those similarities. But even when you're just getting started, you'll likely notice those user preferences with just a little observation and intention. 
Personal Social Media Messages  
I've seen this done poorly and done well and I'll give you a personal example of each. I attended an online webinar of a marketing professional. It was a good webinar and I appreciated her knowledge so I started following her on Instagram. A day later I get a DM from her with a voice message trying to sell me on her course. The message was very direct and forceful. At the end of the day, that level of "personalization" on social media was a poor choice. 
On the other hand, I follow lots of bloggers and influencers. I interact with them frequently on social media via comments, likes, and the occasional direct message. Last year around the holidays I got a very sweet message from a blogger thanking me for following them. They asked permission to send me a little gift as a thank you. I agreed and a week later a small gift with a handwritten note arrived at my doorstep. 
Both social media messages were personalized, but one was trying to push a product and the other was a thoughtful action. As you're engaging with customers on social media, even the smallest actions can make a difference. Reply to direct messages, answer comments with positive answers, and go the extra mile to make your customers feel welcome and special. 
Personalized Product Suggestions 
The anticipation of customer's needs and wants is perhaps the trickiest strategy of personalized marketing and also one of the most effective. It's used by retail giants like Amazon and tech mavens like Netflix to keep users on their platforms and shopping. 
If you don't have the bandwidth to create suggestions of products on your website, print a 3×5 card with some additional product suggestions and include it with every order along with a 10% off coupon to entice customers. Think outside the box for these personalization suggestions. It's the innovative ideas with personal touches that will make your brand stand out a bit more. 
Talk to Customers in Person 
Now, I'm not advocating for some stalker-esque behavior here but if you happen to have a brick and mortar store (or are planning on opening one) make sure you engage with your customers beyond just ringing up their order. 
I was recently in a boutique in my city. This store has been there for 3 generations but I've never actually stepped foot in until just recently. The owner was there to greet me warmly. They also talked me through merchandise suggestions based on what I was looking for and gave me a fantastic first impression of the store.
That in-store experience was special and created a customer for life. In-person interactions create a loyal customer base and can quickly help grow your business. If you don't have a brick and mortar store, this also applies to pop-up shops and other in-person events.
A Website Experience That Helps Cultivate a Relationship
Spend any time around website designers and you'll know their number one rule is to make a website both functional and pretty. A few easy ways to make a website personal is to create custom landing pages dedicated to select demographics of your audience. 
Offer shipping discounts depending on where your users are located. Create a valuable free download just for a select few customers that might find it valuable. You can even promote a localized pop-up or event for customers in a certain location. 
The personal touch you provide your customers is key to making your brand stand out. Create a unique shopping experience on whatever platform you will be sharing your products. Find new ways to make your target audience feel special and valuable. By taking the time to cultivate a relationship, you will build major brand loyalty.