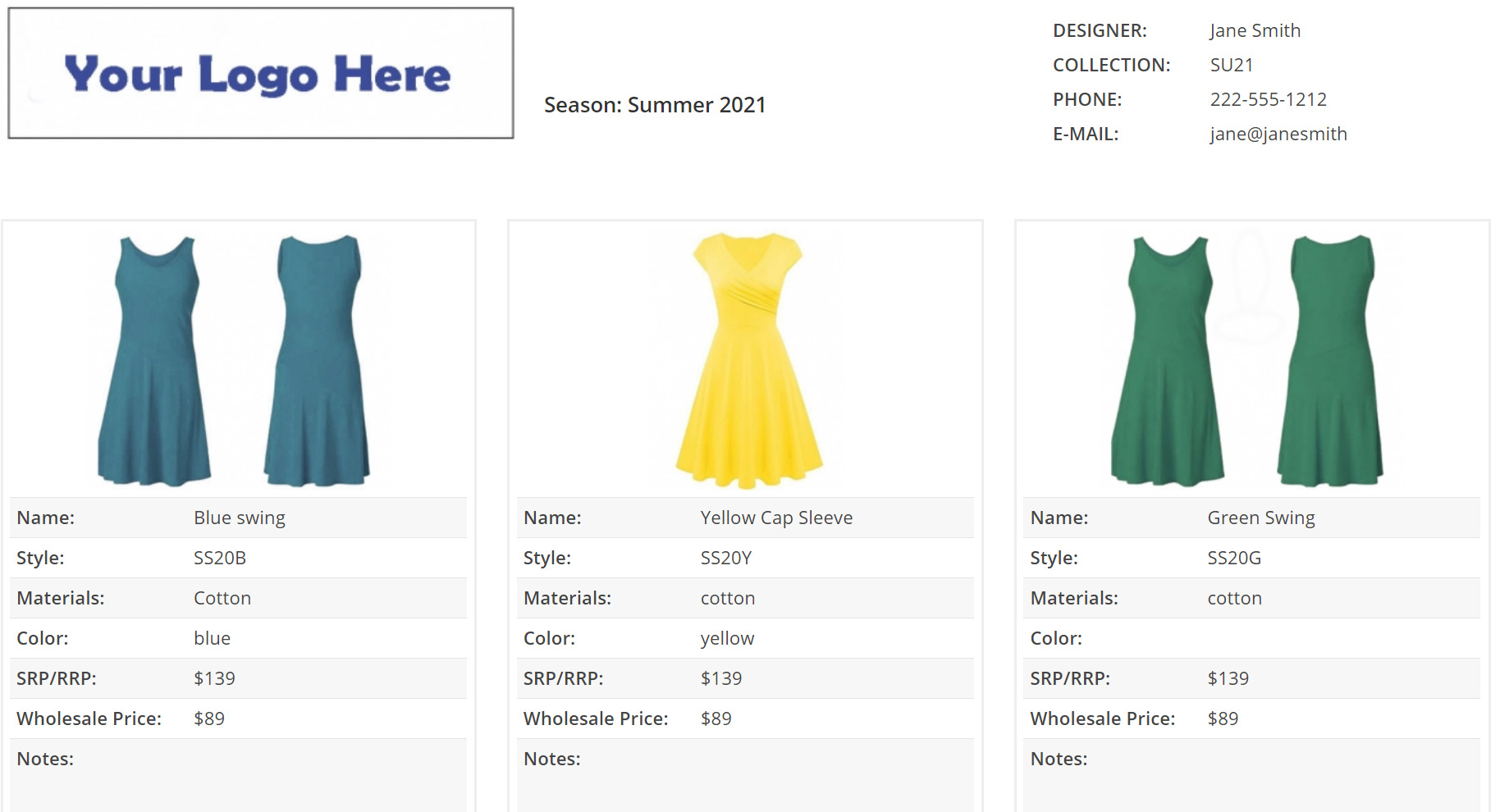 As an independent or emerging designer, one of your goals is probably to start selling your designs wholesale to brick and mortar boutiques. This is a solid goal and should be pursued as a way of growing your business.
But are you ready to deal with wholesale accounts? One tool that you should have in place before approaching a store is your line sheet. When creating your line sheet, think about the ease with which a buyer can order based on the information you're providing.  If it's confusing to you, it will be confusing to them.
What exactly is a line sheet, anyway?
Not to be confused with a designer's look book, a line sheet is a sales tool created with the sole purpose of helping retail buyers in the place orders of your pieces. they are basic and to-the-point, no frills. They are meant to answer questions for the buyer at a glance.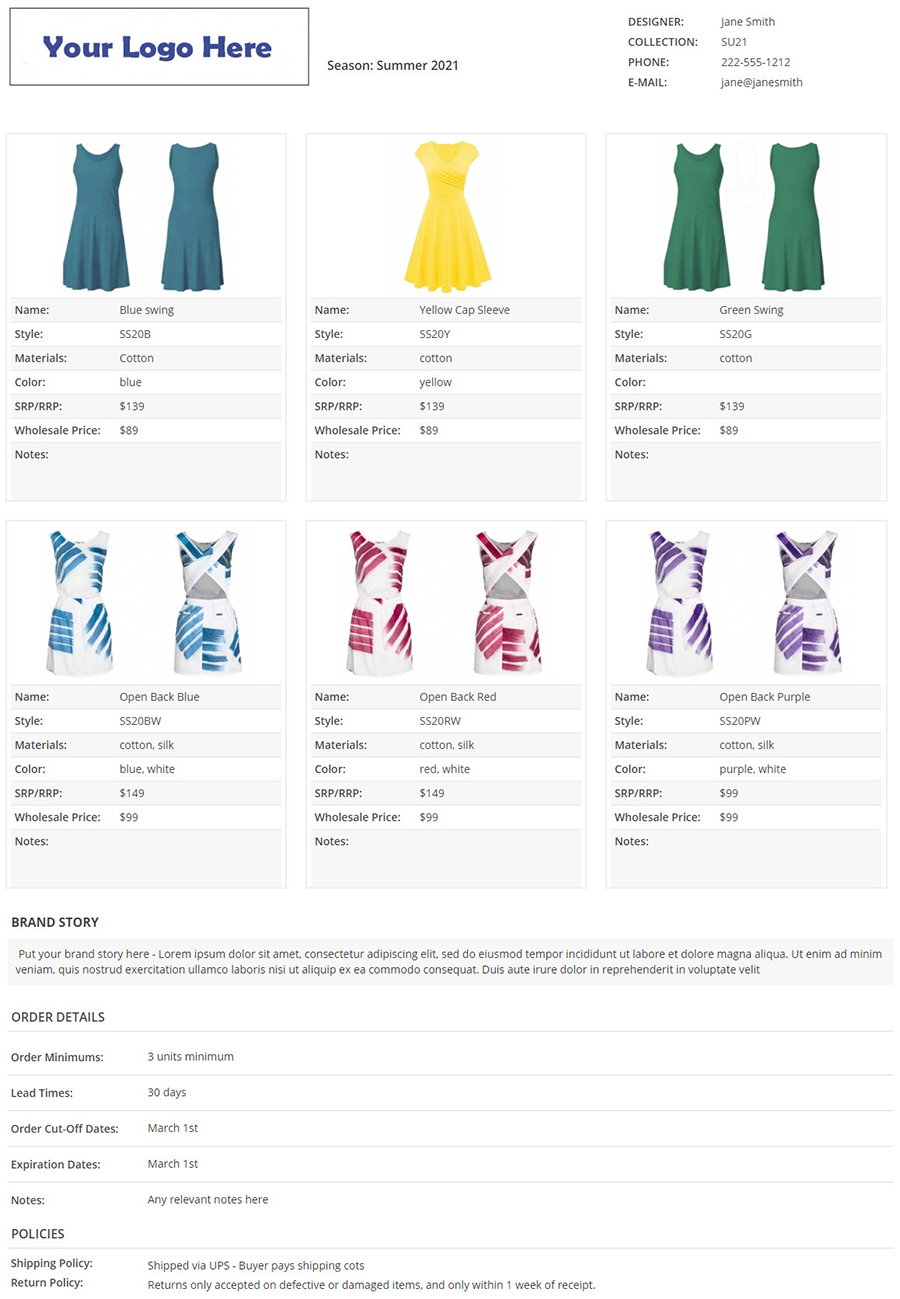 So, here's How to Create a Line Sheet:
Basic Information
Business Name/Logo
Your name
Contact info (don't forget your phone number!) Put this on every page.
Your brand's story in a few sentences
Wholesale Information
Order Minimum – This can be in dollar amount or number of items per style.  Additionally, it used to be customary to make the first wholesale order for a new account higher than subsequent orders.  However, in posing that question to a successful brand owner, Sue DiMeo of Synderela, she had this to say:
There are many ways to answer this question; priority goes to how badly you want to be in that store and the relationship you want to build. Never sacrifice what you want now for what you want most. Hard but true and a good guide.
Accepting Payment – Do you accept credit cards (you should)? Paypal? Checks? Payment in full up front or 50% up front, 50% after delivery?
Lead times – How quickly can you fill and ship the order? Be realistic!
Order cut off dates– Based on your production schedule, be sure to note the last date on which a buyer can place an order.
Shipping policy- Is the buyer responsible for shipping cost or will you cover it?
Return Policy – Do you accept returns for reasons other than damage? If so, how much time does the buyer have after receipt of goods?
Expiration– make sure to note an end date to the validity of all the information.
Product line
Photo of each item. Don't get fancy!  Photos should be white background flats. Leave the editorial images for your look book.
Item name and number. It is totally up to you how you'd like to number your items.  Some start with SS (Spring/Summer) or AW (Autumn/Winter) and follow with a series of numbers.
Range of sizes and colors available
Your wholesale prices
Rather than building one from scratch, you can grab our easy to use line sheet template.  Watch the video below to see how quick and easy it is to make a line sheet.