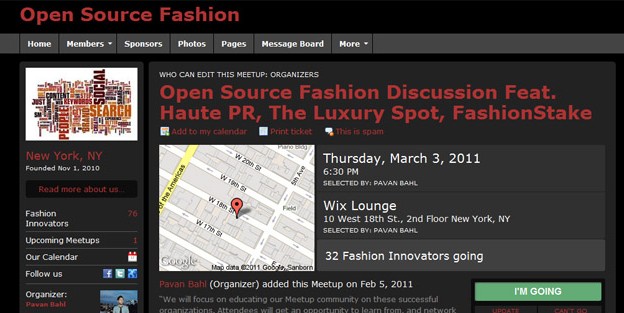 Remember when I shared with you the amazing Wix Lounge, a free space for entrepreneurs to connect and network, utilize free office space, and host and attend industry events?  Well this Thursday, since you're involved in the fashion industry, you may want to head over to Wix for Opensource Fashion's latest meetup: A Discussion Featuring Haute PR, The Luxury Spot, and Fashion Stake.
Set up as a way for industry professionals to connect and network, the event should be a nice opportunity to learn and mingle, collaborate and innovate.
Kickoff is 6:30pm.  I plan to attend so, if you decide to take advantage of such a great platform for networking, come over and say hello.  I would love to meet you.