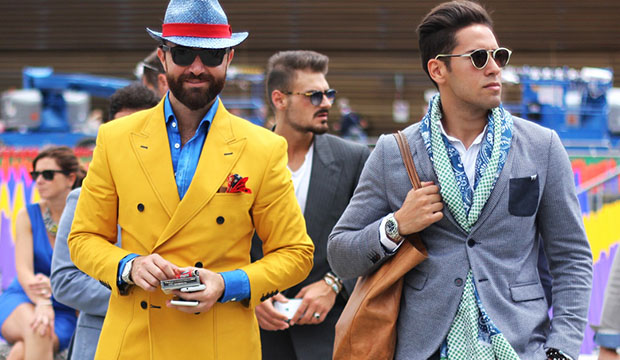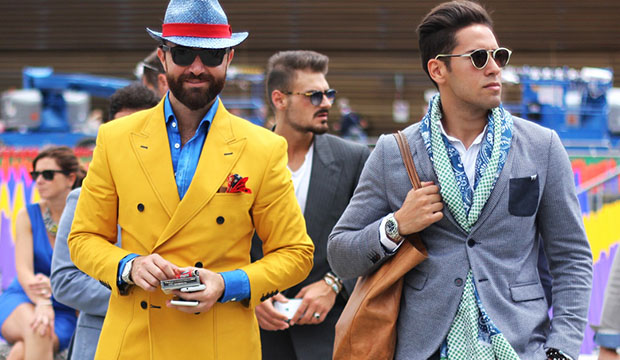 We are moving forward with our "Bloggers and How to Collaborate With Them" series . Last time we covered the blogosphere and talked a little bit about the different blog types out there. This time we are going to talk about the next step – what questions to ask in order to make sure that the collaboration is going to be successful after you've found the most suitable blogs.
The problem is that many times, because we are dealing with personal style bloggers, we tend to connect on a personal level. Us liking the individual behind the blog can have a big influence on the final choice.
While it is important to feel a connection to the blog and the blogger, it cannot be the only thing that you base your decision on.
There are several important questions that you need to answer (and ask the blogger sometimes) before you consider collaborating with a blogger.
Does your brand fits in the personal style of the blogger?
It might sound simple, I mean how hard is it to spot the right fit? Some of you might not be aware of it, but many bloggers won't respond or will decline if they see that your product doesn't reflect their personal taste. Many state that they wouldn't promote anything they wouldn't purchase themselves.
But personal style is not only about styling. It is also about price level, shopping habits, brand preferences, and more.
Let's say your brand is about ethically, locally made clothes and the blogger you are interested in shops and wears mostly high street brands. Even though the way she dresses might suit your brand, the fit is probably not right. It just won't seem authentic.
Most likely you won't find too many bloggers who solely wear smaller labels and actively promote them. But many of the bloggers do like to add independent labels to the mix. So before you go ahead, make sure your blogger does that.
Where is the blogger located?
Also an obvious question, but it gets trickier when you start to think about your marketing plan.
Let's begin at your store – do you have a brick and mortar shop or an online shop, or both? Do you work with wholesale as well?  
It is very important to decide what store you would like to promote. Of course if you only have a brick and mortar store, your best option is collaborating with a local blogger. When I wanted to know more about great places to shop in Amsterdam, I searched for local bloggers recommendations. And my guess is, no one likes to work hard when doing that kind of research.
If you have an online store, it gets more interesting. A blogger based abroad might open you up to an entirely new customer base and is definitely an option to explore.
Can your budget handle it?
Here we go, back to money. Working with a very popular blogger will probably take a huge chunk of your marketing and PR budget if not all of it. For a small scale brand, one season of misguided marketing strategy might be very harmful. So if it is your first time collaboration, don't put all your eggs in one basket. Start smaller, be focused. You don't have to work with just one blogger. You can find several smaller blogs that will get you similar result for less and with a more focused and devoted readership.
How does the promotional content fit into the blog agenda?
In many cases, you will get a media kit from the blogger with some information and numbers of followers on different social media. But it doesn't mean that your research process about the blog ends here. Some of the most important things about the blog, you will have to find out yourself. The way the blogger promotes the paid content is one of those characteristics.
Too many people copy and paste press releases with some generic images thrown into the post.
Readers learned to spot things like that easily. Also, that kind of content is just not interesting or engaging enough. Blogging should be more creative than that. And the promoted content should seem as organic as the "regular" posts. Or it should be something that is exciting and creates interest.
If you see that the way the blogger promotes the content is not interesting enough, move on. Or try to communicate and work on an exciting story together. Collaborating, in the truest sense of the word, will get the best results.  
It is important to mention a disclosure issue here. As a reader, you would want to know which content was promoted, so it is only fair that others know about it as well. Fashion bloggers get so many gifts that only a gifted clothing item might not get that kind of mention, though many do that as well. But if you are working on a post together, the right thing to do is to make sure that audience is aware of your collaboration.
How do they carry out collaborations with other brands and what are those brands?
A continuation of the previous question – is how does the blogger work with other brands. So the blogger does get creative when working with brands, but you start to see similarities between collaborations? Is there a difference in how readers respond to promoted posts versus regular posts? Is the blogger too aggressive and makes it sound too much like a commercial? Many bloggers try to avoid this, but it still happens.
Also,make sure that the blogger has a healthy balance of promoted vs non. promoted posts. There are some blogs out there that read like an endless commercial, and even with big amount of readers, collaborating with them is not as beneficial for your brand.
Does the blogger seem to promote only selected brands, and are you in a good company? Or do they take on pretty much every offer they get and there is no consistency in their collaborations? These are all things to consider.
The most optimal blogs for collaborations have a healthy mix of posts of promoted and personal content. They tell stories that are interesting and truly highlight the brand in a unique way. They tell their readers about the collaborations they work on. And most importantly – the readers' response to their promoted content is positive.
Does the average reader fit your customer profile?
It's time to play stalker. Read the blog comments and check readers' personal profiles. Go on Instagram, go on Facebook, see who likes and follows the blogger. Check some of the profiles. See their age, hobbies etc… if possible. It will give you at least a little bit of a clue about who reads the blog and if there is any correlation to your existing customers. I am sure there will be many irrelevant followers and that is ok. But if you see for example that 60% of the blog readers are teenagers, and you sell high end jewelry, it's probably not a good match.
Some brands take it upon themselves to work with blogs for the purposes of introducing the brand to younger audiences. What they're doing is cultivating the future potential customers. But the thing is, you are not a big brand and probably don't have the funds to work on educating a younger potential customer like some luxury brands do, at least for now.
How engaged is the readership?
I will end this post with the most important questions of all – how engaged is the readership? Numbers might lie, but comments and shares usually won't.
The bloggers you want to work with should have involved readership.
I will tell you a little secret, many of the commenters on blog posts are other bloggers – who are looking to promote their blog. This is not necessarily a bad thing, because they are also potential customers and they do shop!
Go through comments. How many comments do you see on each post? How engaged are they with the content?  Do readers discuss the content of the post?
Some readers do not always see the point in commenting so there are a few more ways to see if the content gets a good response.
I suggest to look not only at the comments, but also check the number of shares. Go to the blogger's Pinterest profile, Instagram profile and see how many people respond there (On Pinterest you want to look at repins, on Instagram look at the comments). See if the number of repins/likes/comments makes sense in relation to number of followers. Blog platforms in their original form were popular several years ago, but lost some of their popularity to other, more instant social media outlets. Sometimes it is even worth it to consider just that option – collaboration on Instagram or Pinterest or Snapchat.
So now that you have asked the right questions, you will be able to focus on the bloggers that are truly a good fit. Next time we will talk about how to approach and work with the bloggers.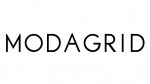 Guest Post: MODAGRID is a platform where you can explore fashion by high end emerging brands. We gather and curate clothes and accessories sold online by the best designers out there.
This post is part 3 of a 4 part series. Get more helpful info on connecting with fashion bloggers here:
Part 1 – What Designers Need To Know About Working with Bloggers
Part 2 – Collaborating with Bloggers: A Guide for Finding Your Way Through the Blogosphere
Part 4 – Designer & Blogger Collaboration: Everything You Need To Know