In my last article, I talked about how to collaborate with bloggers, which shared the general steps that will give you an idea of how to approach the working with fashion bloggers. In this article, I am going to help you find your way through the blogosphere and figure out what bloggers might be suitable for your fashion business.
Your goal now is to focus on finding the perfect blogger in order to reach the right audience. This could be oh so troublesome! The sheer amount of fashion and lifestyle blogs out there is simply astonishing. Even digital marketers and social media experts find it hard sometimes to find the right fit for their brands.
It comes to no surprise, that smaller labels, who don't have the time and the professional resources struggle with finding fantastic collaborations.
Today, I'll be focusing on personal style blogs (only ladies this time, sorry guys!) and the differences between them. Basically personal blogs differ in many ways and we can divide them into groups. Personal blogs can be classified by country, budget, and many other factors. In this post, we'll be looking at style and popularity.
All Stars
We will start with the obvious group and yet they must be mentioned. These are the biggest and most known bloggers. Most of them have blogged for a long time and earned their medals.
These are bloggers who are prominent on every street style story. They attend fashion weeks, they work with biggest brands, and get huge campaigns. They are definitely a force to be reckoned with. They have huge following on every social media channel. Style-wise this group is not very homogenic. However on their blogs they tend to wear high end brands, sport very slick and fashionable looks, sometimes mixed with high street (and rarely vintage).
Collaborate with them if: First and most importantly if you have the budget. In an interview given a few months ago Danielle from We Wore What mentioned that an Instagram feature could be up to $15,000. Second – if you are looking for worldwide exposure. If your brand is experiencing significant growth or funding boost. And if you are ready for all the attention. Meaning, you are usually working with high stock volumes, or you can produce very quickly and be able to supply the potential demand.
Blogs such as: The Blonde Salad, Song of Style, Sea of Shoes, Style Bubble, The Chriselle Factor, Gary Pepper Girl, Shine by Three, Man Repeller, Kayture, Wendy's Lookbook, Negin Mirsalehi. 
Trendsetter Pack
These blogs have relatively smaller following (but it is still quite big). The general direction is sophisticated and chic. They are label and trend conscious. They collaborate with high-end brands, high street as well as smaller up and coming labels. Many times, they are high fashion customers themselves, regardless their blogging activities.
Collaborate with them if: In this case, again budget might be a key. Your product is either trend-oriented or has a sleek and modern look.
Blogs such as: Raspberry & Rouge, The Fashion Guitar, Camille Over the Rainbow, Harper and Harley,  Brooklyn Blonde, The Chronicles of Her, Look de Pernille, Style Heroine, The Haute Pursuit, Park and Cube, Fashion Squad, 9 to 5 Chic, Viva Luxury, The Glamourai, Framboise Fashion, Bisous Natasha.
Preppy Maidens
These ladies lean towards feminine, preppy and polished style. Here you will find a lot of flouncy skirts, floral prints, bows, lace, classic tweeds, and more.
These women seem much more approachable. Many of them still blog "the old way" – with more relatable and less "editorial looking" content. Not to mean that their photography is less than any other blog but the general vibe is very welcoming. Many of them enjoy a worldwide success and have an impressive number of readers.
Collaborate with them if: Your brand leans towards more classic and feminine style.
Blogs such as: Pink Peonies, Atlantic Pacific (who easily can fit into the All Star category as well), Gal meets Glam, Peony Lim, Ivory Lane, The Sweetest Thing, Lovely Pepa, Wish Wish Wish, Southern Curls and Pearls, Extra Petite, Bows and Sequins, Girl with Curves, Skinny Hipster, Mariannan, SimplyCyn.
Free Spirited Creatures
Blogs of these ladies are oozing with coolness. Some leaning towards nonchalant, boho chic and hippie style, some towards cleaner and lighter styles. These women look like they don't even try that hard.
There are several All Stars that adopted this style as their signature, for example Rumi from FashionToast who's style is disheveled yet glamorous, and Julie from Sincerely Jules who epitomizes cool boho.
Collaborate with them if: Your brand has that boho chic flair, or it's inspired by tribal and ethical motives and in general has that "I don't really care about how I look, though of course I look amazing" attitude.  
Blogs such as: Collage Vintage, Natalie off Duty, Lust for Life, Stella Wants to Die, Steffys Pros and Cons, Karla's Closet, Dylana Suarez, Lucitisima, Gypsy Tan, Neon Blush.
Minimalism Queens
The main palette of these blogs is…you guessed it right: black and white! Of course there is also the gray and an occasional navy or beige (that is very popular this fall) . These bloggers love clean lines, over-sized silhouettes, and the tone is usually set by Scandinavian fashion sense.
Collaborate with them: If your brand aesthetics are clean and minimalistic. You can also fit into this category if your product concentrates on classic and basic styles.
Bogs such as: Happily Grey, Egg Canvas, Mija Flatau, Love Aesthetics, My Dubio, Andy Heart, After Drk, Maria Van Nguyen, BadLands, Oracle Fox, COTTDS, Bambiis Armoir, Modern Legacy.
The Independent Gals
These ladies have different and distinct styles, so it's hard to put them in one group. Some lean towards the vintage/handmade/environmentally conscious fashion, some toward theatrical and costume-y fashion, some towards goth or punk. Sometimes they create their own special mix. Their style is very much their own and many times their voice is different.
Collaborate with them if: Your style and agenda are in tone with the blog voice. Usually if the fit is right, the readership will respond very well – since their personal style is so unique, most the readers relate on it.
Blogs such as: Kingdom of Style, The Mop Top, The Clothes Horse, The Pin Needle Collelctive, Le Happy, Miss Pandora, Native Fox, The Stylish Wanderer, Where Did You Get That, Amy Valentine, Stephi La Reine.
To conclude, this is just a tip of the blogosphere iceberg. There are countless blogs besides the ones I mentioned, and many other ways to look at them. But don't be afraid of a good research. This crucial step can make all the difference in the success of the collaboration.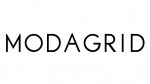 Guest Post: MODAGRID is a platform where you can explore fashion by high end emerging brands. We gather and curate clothes and accessories sold online by the best designers out there.
This post is part 2 of a 4 part series. Get more helpful info on connecting with fashion bloggers here:
Part 1 –  What Designers Need To Know About Working with Bloggers
Part 3 – 7 Questions Designers Must Ask Before Collaborating with a Blogger
Part 4 – Designer & Blogger Collaboration: Everything You Need To Know