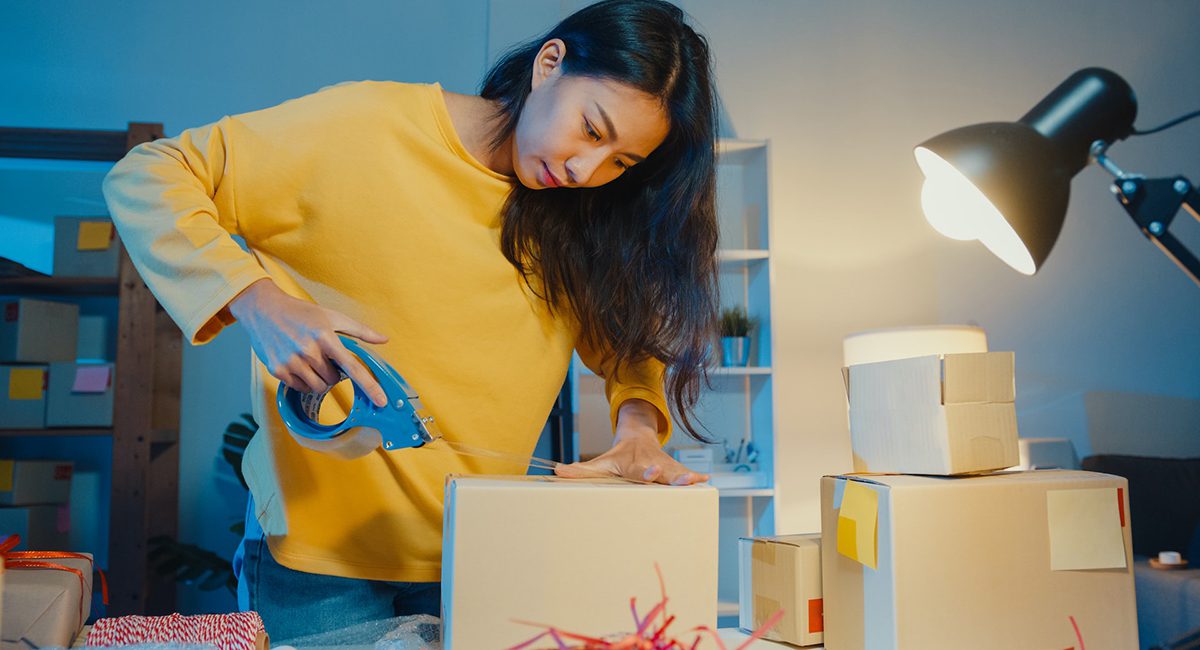 We talk a lot about launching a fashion business and marketing a fashion business but something that is also really important to understand is fashion business management.
Let's dive into some one the most important aspects of fashion business management that you should think about.
1. A Bookkeeping Process
You need a process that will allow you to clearly identify all financial transactions across your business. You need to know:
What accounts financial transactions belong to (what vendors you are paying, where income comes from, etc.)
Exactly what expenses you have, including materials, samples, and marketing.
How you will balance books at the end of the accounting period
In general, there are four basic steps to the bookkeeping process. First, you must identify all of your transactions, including both incoming and outgoing funds. Then, you have to record those transactions. Next, put that information together in a ledger; and finally, you need to balance that ledger and adjust where needed, based on actual transactions.
2. Inventory Software
When your fashion business is just a handful of SKUs, it might be easy to keep up with what inventory you have on hand. As your brand grows, however, you will likely have increasing inventory as you add new style, colors, and sizes that you have to track and manage.
Inventory management becomes particularly critical as you start to have inventory in different locations: in warehouses, at boutiques, or in your own store, for example. Make sure you have an inventory management system that is up to the challenge! Inventory software can help you keep track of what items you have on hand and where they are located. In addition, your inventory management software can provide insights into:
What items people are ordering most often
What items you may have an overstock of
What sizes are most popular
Which suppliers are most reliable, or where you may need to turn during potential supply chain challenges
An effective inventory management solution can help you more easily keep track of your inventory needs, which may put you in a better position to keep your designs moving smoothly.
3. An Accountant/CPA
As a fashion business owner, chances are, you will wear many hats in the early days of your business's operation. However, there's one key hat that you should, in general, leave to the professionals: accounting.
An accountant or CPA can provide critical advice that can help you keep up with the financial aspects of your business. An accountant can:
Provide vital advice about your taxes each year (including, in many cases, helping to save you money)
Tracking your expenses and helping to identify potential problems with your spending
Offering financial advice that can help you reach your goals
A CPA can also help create and analyze your financial reports, which may help give you a better picture of how your business is doing over time. Thanks to those insights, you can often help your fashion brand see higher overall levels of success, which may help you feel more confident about its growth.
4. Regular Financial Reviews
Starting your own fashion brand is incredibly exciting. For many fashion business owners, it's a dream come true. You finally get to see your designs made into reality. People love what you have to offer, and they're eager to purchase from you.
As mentioned above it's important, from the start, to keep track of your finances as you launch your brand. If you allow your finances to get out of control, you may quickly discover that your brand is not as successful as you had hoped–and you may end up seeing your brand fail.
The thing is, you can't just keep financial records, you need to actually look at those records regularly.
With regular financial reviews, you can get a better feel for how your business is really performing.
Weekly Reviews
Take a look over your books for the past week. Check for any unexpected expenses. Carefully review your spending: in many cases, you can use those weekly reviews to identify areas where you might have over-spent quickly, which can make it easier for you to address the problem. You also want to see where your money is coming from. What channels are driving the most conversions and how will this impact your marketing efforts.
Monthly Reviews
Each month, take a look over each week's  expenses and revenue. Look for any trends. Watch how sales change over the course of the month. Do you need to make any adjustments to your ordering or future plans? Your monthly reviews can help identify them.
Quarterly Reviews
During your quarterly reviews, you have the chance to take a more in-depth look at your spending and your income over the course of the quarter. Evaluate where you have spent heavily and whether you have revenue generating "seasons" in your business. Check what's working and what isn't, including what products might not be performing according to your expectations.
Annual Reviews
An annual financial review is an essential chance to look over your fashion brand's financial performance, evaluate your costs, your revenue, and check your pricing strategy. At that annual review, you can check profits versus expenses and make sure they are in line with your long-term goals. You can look for trends and use any and all information to make big picture decisions about the year ahead as well as your overall business direction.
5. A Budget
In order to help your fashion brand succeed, you need a budget. Many people struggle with the concept of creating a budget for their dreams, especially early in the process, when you know you may have to spend more to get your brand off the ground.
However, it's very important to have a budget that can help guide your fashion brand through those early days and help you avoid over-spending. If you spend too much in one area, you may not have the essential funds you need for other areas of your business.
6. Documented Processes and Systems
As you grow your fashion brand, you will develop your own processes and systems for handling everything from designing new lines to working with your suppliers to marketing and sales.
Document those processes in detail. You want to have clear documentation on hand so that you can more easily manage those processes in the future–or so that, as your business grows, you are positioned to hand those responsibilities off to other team members.
Are you trying to grow your fashion business? Register for our free class, How to Make More Money in Your Fashion Business Without Relying on Expensive Ads, today.