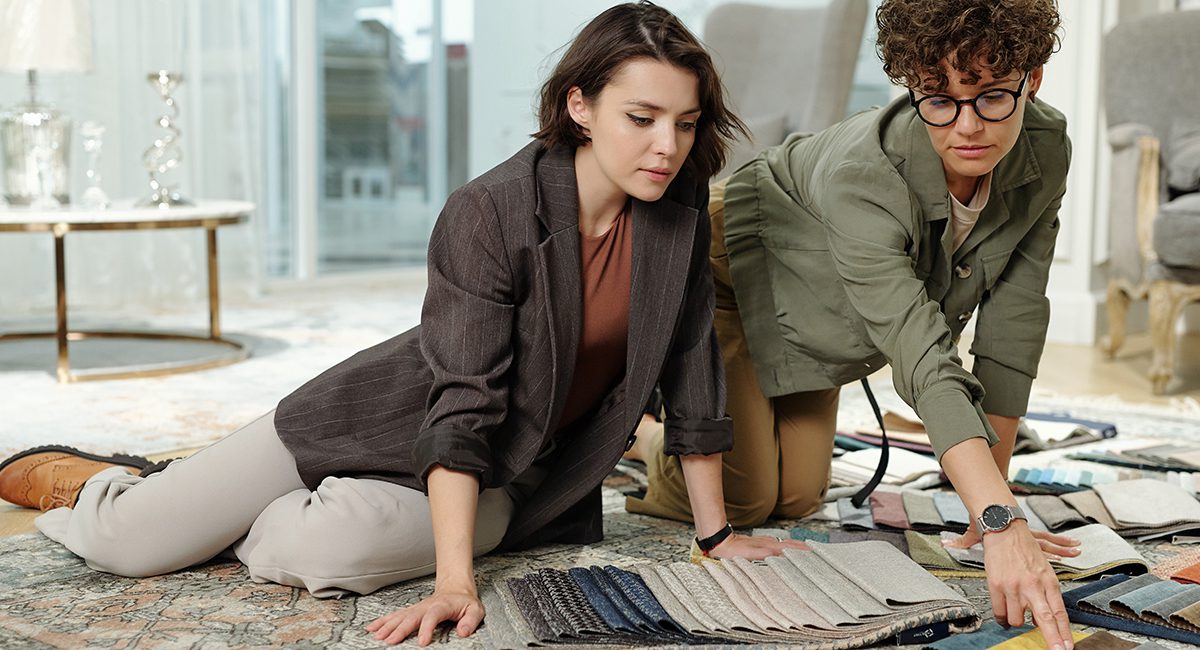 Launching a fashion brand can feel like venturing into the Wild, Wild West. It's uncharted territory, and the rules? Well, there are none. 
Navigating the intricate landscape, from design to production, marketing, and distribution, is downright overwhelming for newcomers. That said, having the right team by your side makes all the difference, shaping what you can achieve and how quickly you can do it.
Unleashing the Power of the Right Team
Your dream team brings a wealth of industry insights, extensive networks, and practical know-how, empowering your fashion brand to make savvy decisions and execute strategies with finesse. They'll be your guiding stars, providing valuable guidance on design, product development, sourcing top-notch materials, finding the perfect manufacturing partners, and crafting effective marketing and distribution strategies.
But that's not all. A seasoned and trusted team also helps build your brand's credibility. It opens doors to exciting networking opportunities within the industry. After all, potential investors, suppliers, and partners are more likely to jump on board when they see that a capable and knowledgeable team backs you.
Trust us, assembling the right crew will unlock invaluable collaborations, funding possibilities, and mentorship that can turbocharge your brand's growth.
Key Roles to Consider
So who should you consider adding to the starting lineup of your dream team? The roles listed below touch on our top suggestions, but remember: you don't need to hire everyone all at once.
Building a fashion brand is a marathon, not a sprint; leverage your resources wisely while you're small. Many people will consider coming on as a consultant in the early days, so that's another trick to keep up your sleeve.
Still, understanding essential e-commerce startup roles and their functions is a great way to discover the critical players to consider adding to your early team.
Design Director / Fashion Designer:  Your fashion designer or design director is pivotal in translating your brand's vision into captivating designs that win over your audience. A design director will share valuable industry insights and advice to guide your brand's vision and direction. They're always staying up to date on current trends, consumer preferences, and industry standards. A great designer can help with trend forecasting, identifying target audiences, and refining your brand's positioning. A great design director should also hold a creative, innovative, and solution-oriented mindset and foster a deep understanding of textiles and materials. 
The ideal candidate will have significant industry experience in your given category, a track record of successfully producing garments from concept to production, and on-body garment fitting experience.
Textile and Materials Expert: Materials matter in almost everything we put on or around our bodies, so finding a textile expert is an excellent way to source suitable fabrics and materials for your brand. A material expert matters even more if your brand focuses on performance materials and functional textiles. If your brand is very fabric-tech heavy, this might be your first hire instead of a designer.
An experienced textile expert will have in-depth knowledge of many different materials, their properties, and their possible applications. They can advise on fabric quality, testing standards, durability, composition, and cost to ensure your products meet the desired criteria. 
The ideal candidate will understand the fabric sourcing process, supply chain management, and best practices within the textile industry.
Technical Designer: A technical designer plays a crucial role in ensuring the fit and functionality of your garments. They bridge the gap between design and production by translating design concepts into precise technical specifications and patterns. 
With their expertise in garment construction and fit, they meticulously evaluate and adjust patterns, ensuring the garments align with the intended design and meet the requirements of your target audience. A skilled technical designer will conduct thorough fittings, providing valuable insights into garment aesthetics, comfort, and proportions. 
The ideal candidate will have excellent attention to detail and problem-solving skills while well-versed in garment fitting and construction.
Patternmaker: A patternmaker is an individual who takes the creative direction via sketches and turns them into a flat pattern before the factory or sample room turns it into a finished garment. Generally, patternmakers require a drawing and some base measurement points to produce the first pattern draft, so you will likely need a designer to get the ball rolling. Your best bet is to try finding someone to create your patterns in Clo3d or Browzwear software, as it's easiest to share with factories for quick sample turnaround.
The ideal candidate has experience drafting patterns, grading size ranges, and top-notch garment construction. 
Production Manager: The production manager oversees the overall process to coordinate the successful manufacturing and delivery of bulk goods. They communicate closely with manufacturers and textile partners to manage material lead times, product costs, shipping, and process delays. This person will help you when things go sideways, so find them early and keep them close by, especially during your final sprints towards launch.
The ideal candidate has experience managing production timelines for multiple categories and collections, coordinating and communicating with manufacturers, and ensuring the accuracy and fit of the final products.
Marketing Specialist: A marketing specialist plays an essential role in creating brand awareness and driving leads to your site and social media channels. They develop marketing strategies, plan and execute advertising campaigns, and effectively communicate your brand's story to the target audience. They are experts at knowing what excites people, and they'll be worth their weight in gold if they can quickly tap into what drives your customer to click and purchase.
The ideal candidate should have a strong background in fashion marketing, an understanding of consumer behavior, and experience managing various social media channels and digital marketing campaigns.
Sales and Distribution Expert: A sales and distribution expert ensures your products reach the right market and drive sales. They can help you identify the best sales channels, build relationships with retailers, and manage distribution logistics. Leveraging the help of a sales expert is crucial in expanding your brand's reach and generating revenue, especially in the early days when your reach is small and every sale counts. 
The ideal candidate will have a proven track record in sales and distribution within the fashion industry, both in direct-to-consumer and wholesale retail, strong negotiation skills, and a keen understanding of market trends and consumer behavior.
Sustainable Practices Advisor: A sustainable practices advisor helps ensure your brand operates in an environmentally and ethically responsible manner. They can provide guidance on sustainable sourcing, waste reduction, and social responsibility. Beyond making suggestions, an advisor in this space can also help you audit and tighten your supply chains, identify more sustainable materials, and work with your factory partners to implement eco-friendly practices throughout production. 
The ideal candidate should have expertise in sustainable fashion practices, knowledge of environmental regulations, and experience implementing sustainable initiatives within the industry.
Legal Counsel: This is especially important if you work in fashion tech or innovation. Legal counsel is vital to protect your brand's intellectual property, navigate contracts, and ensure compliance with relevant laws and regulations. Aside from the typical, legal support can advise on copyright, trademark, and licensing matters and how to safeguard your brand's assets. 
The ideal legal firm should have expertise in fashion and startup law, experience in contract negotiation and fundraising, and a strong understanding of intellectual property rights within the fashion industry.
Launching a successful fashion brand without prior industry experience can be challenging, but assembling the right dream team makes all the difference. 
From a design director and textile expert to a patternmaker and production manager, each role brings specific expertise to navigate the intricacies of the fashion industry.
A marketing specialist and sales expert will help create brand awareness and drive revenue, while a sustainable practices advisor ensures ethical and environmentally responsible operations.
Together, this team provides invaluable industry insights, networks, and practical know-how to make informed decisions, execute strategies effectively, and establish credibility within the fashion world.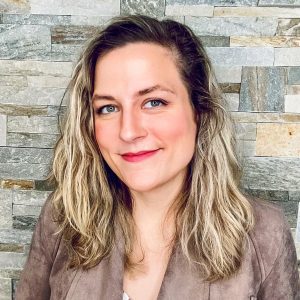 Kristen has been designing apparel for over 13 years and has built a strong reputation for her innovative products, technical and fit expertise, and deep understanding of the end user.
Her wide-ranging design skills have been sought out by powerhouse brands and fast-growing start-ups such as Adore Me, Sheertex, Knickey, Lane Bryant, and Victoria's Secret.
Kristen currently runs two businesses, the first being KRSTN NDRSN, an intimate + swimwear design studio started in 2019, designing and developing garments for DTC start-ups, VC-funded brands, and independent labels. Kristen is also the CEO and Founder of iteration, a pre-launch tech-focused intimate apparel brand radically changing the way boobs are supported through community and technology.