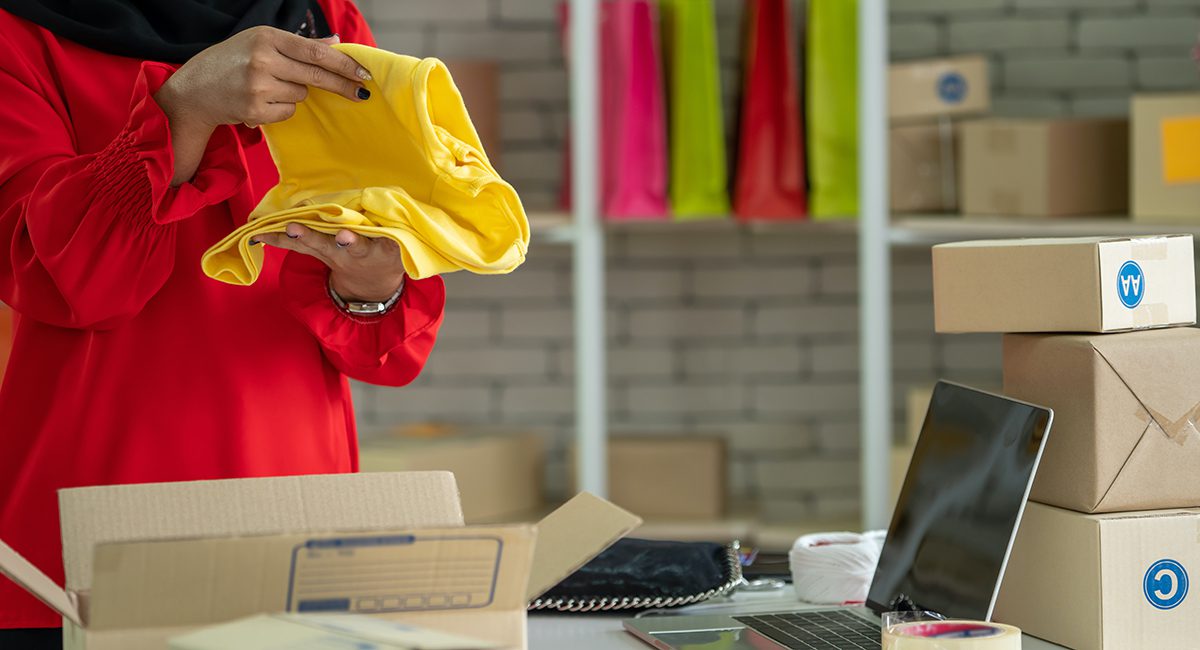 In the world of fashion, businesses are constantly striving to meet the ever-evolving demands and expectations of their customers. While designing beautiful collections and creating thoughful and effective marketing campaigns are crucial to a successful business, there is one often overlooked aspect that can set your fashion brand apart from the competition – a customer-friendly refund policy.
The notion of refunds may strike fear in your heart as a business owner. I get this. But in reality, offering refunds can be a powerful tool to boost customer satisfaction and loyalty, ultimately benefiting your fashion business in the long run.
Let's delve into why implementing a well-thought-out refund policy is a good idea and explore scenarios when it might not be suitable. At the end of this post, I share an example of a return policy (note, I am NOT a lawyer and cannot say this is legally binding in any way).
The Perks of a Customer-Centric Refund Policy
Building Trust and Credibility: A clear and hassle-free refund policy demonstrates that you stand behind the quality of your products and genuinely care about your customers' satisfaction. This level of transparency and trust can significantly enhance your brand's credibility and encourage potential buyers to make a purchase with confidence.
Enhancing Customer Satisfaction: Customers value the security of knowing they have the option to return or exchange a product if it doesn't meet their expectations. A straightforward and easy-to-understand refund policy alleviates purchase anxiety, resulting in increased customer satisfaction.
Fostering Customer Loyalty: In the highly competitive fashion industry, building a loyal customer base is paramount. By offering refunds, you are showing customers that their happiness is your priority. Satisfied customers are more likely to return for future purchases and even recommend your brand to friends and family.
Insightful Feedback and Quality Improvement: Refund requests can serve as valuable feedback about your products and services. Identifying recurring issues in returns can help you address quality concerns, make necessary improvements, and fine-tune your offerings.
what makes a good refund policy
A good refund policy is characterized by clarity, fairness, and ease of execution.
First, it should be clearly communicated to customers through multiple channels, including your website, product pages, and checkout process. Transparency is key, making sure that customers understand the conditions and procedures for initiating a refund.
Next, the policy should be fair to both the customers and the business, striking a balance between protecting the customer's interests and safeguarding the your company. It should outline the specific situations in which refunds are eligible and those in which they are not, addressing potential ambiguities.
Lastly, a well-designed refund policy should be easy to implement, with a straightforward process that isn't clunky and doesn't induce customer frustration.
Instances When Refunds May Not Be Appropriate
Custom or Personalized Orders: Refunding custom-made or personalized products can be tricky, as these items are tailored specifically to the customer's preferences. Consider implementing a no-refund policy for such orders, but offer alternative solutions like alterations or replacements if there are quality issues.
Clear Disclosure of Imperfections: If your fashion items have noticeable flaws, such as minor irregularities in handcrafted products, it's crucial to be transparent about these imperfections in the product descriptions. In such cases, refunds may not be necessary, provided the customers were informed beforehand.
Final Sale Items: When clearly stated, final sale items are exempt from refund eligibility. Customers should be aware of this policy before making their purchase, reducing the likelihood of disputes.
Abuse of the Refund Policy: Unfortunately, some individuals may exploit a lenient refund policy for personal gain. Monitor refund patterns and take appropriate action against customers who consistently abuse the system.
A customer-centric refund policy can be a powerful asset for your fashion business, promoting trust, loyalty, and customer satisfaction.
By offering refunds under the right circumstances, you demonstrate your commitment to providing a positive shopping experience, which can contribute to the long-term success of your brand.
While there are situations where refunds may not be ideal, a balanced approach that considers both the customer's needs and your business's well-being will definitely contribute to a thriving fashion business. Remember, investing in customer happiness will always pay dividends in the growth of your business.
EXAMPLE REFUND POLICY
At [Your Fashion Brand Name], we want you to be completely satisfied with your purchase. If for any reason you are not satisfied with your order, we gladly accept returns within 30 days of delivery. Please read our return policy carefully to ensure a smooth and hassle-free return process.
Eligibility for Returns:
To be eligible for a return, the item must be unused, unworn, and in the same condition as when you received it.
All original tags, labels, and packaging must be intact and included with the return.
Non-Returnable Items:
We cannot accept returns on intimate or sanitary goods, such as undergarments and swimwear.
Final sale and clearance items are non-returnable and non-refundable.
How to Initiate a Return:
Contact our customer support team at [customer support email/phone number] within 30 days of receiving your order.
Provide your order number, the item(s) you wish to return, and the reason for the return.
Our customer support team will guide you through the return process and provide you with a return authorization.
Return Shipping:
Customers are responsible for the cost of return shipping unless the return is due to a defect or an error on our part.
We recommend using a trackable shipping method to ensure the safe delivery of your return.
Refund Process:
Once we receive and inspect your returned item(s), we will process your refund within [number of days] to your original payment method.
Refunds will include the purchase price of the item(s) minus any shipping charges, discounts, or promotions applied at the time of purchase.
Exchanges:
If you would like to exchange an item for a different size, color, or style, please contact our customer support team to check availability.
Exchanges may be subject to additional shipping charges.
Damaged or Defective Items:
If you receive a damaged or defective item, please contact us within 48 hours of delivery to report the issue and arrange for a replacement or refund.
International Returns:
For international orders, the customer is responsible for any customs duties, taxes, or fees associated with the return.
Important Notes:
We reserve the right to deny a return if the item(s) do not meet our return policy criteria.
Refunds for returned items that show signs of use, wear, or damage will be issued at our discretion.
Gift cards and store credit cannot be redeemed for cash and are non-refundable.
By shopping with [Your Fashion Brand Name], you agree to adhere to this return policy. Our aim is to provide you with a seamless shopping experience and exceptional customer service. If you have any questions or concerns regarding our return policy, please do not hesitate to reach out to our friendly customer support team.
[Your Fashion Brand Name]
[Your Fashion Brand Website URL]
[Customer Support Email]
[Customer Support Phone Number]