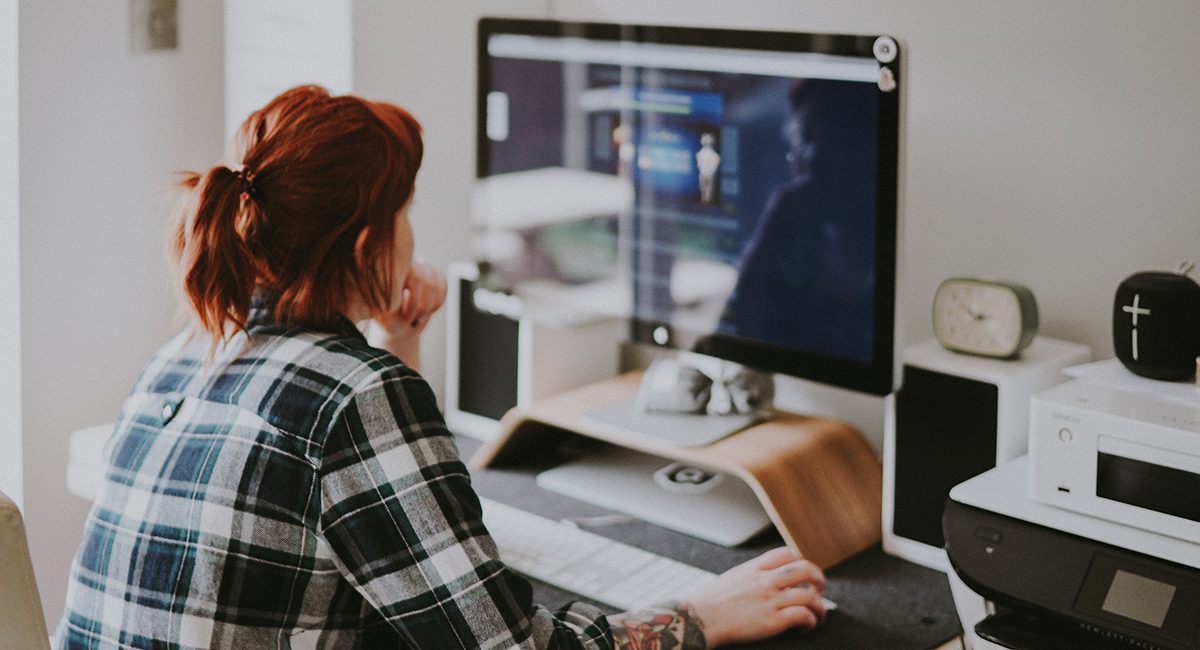 Having a customer service strategy is, in many cases, the difference between a satisfied customer who has a high degree of trust in your brand, even in the face of potential problems, and a customer that is unhappy and unlikely to come back to you for their future needs.
Online customer service is one of the most effective ways to ensure that your customers can reach you when they need you. However, in order to make the most of your customer service, you need to make sure that you have the right tools on hand—and that you approach your customer service from a customer-centric perspective.
1. Make it as easy as possible for customers to get in touch with you.
If customers have a problem, how should they share that information with you? If they have to jump through a lot of hoops, including filling out a complicated form or creating an account before they can get in touch, they may think it not worth the bother or effort . And that may increase their overall dissatisfaction and decrease their opinion of your brand.
Offer multiple options that will allow customers to connect with you, when possible. You may want to provide:
Contact on social media
Email
Chatbots
Live chat on your website
Keep in mind that different customers may prefer to connect with your brand in different ways, and may have different expectations. Make sure you keep the lines of communication open in order to reduce the odds of error as you build your fashion brand.
2. Respond quickly.
As a fashion business owner, you may need to carefully consider how you want to handle responses to customer queries and complaints. If it takes you a long time to respond, customers may not be happy.
Try to keep your response time as short as possible: within 1 business day, if you can. If you know that you'll have a longer response time due to holidays, deadlines, or busy periods, consider issuing an auto-response that let's customers know of those longer response times while at the same time gives them the peace of mind that you have received their email.
Carefully consider how many different types of communication you can monitor effectively and how long it might realistically take you to get back in touch with a customer.
For example, if you have multiple social media platforms, but you don't check in on them regularly, you may want to notify your customers that the best way to get in touch with you is through your website. If you cannot check in with all those communication forms regularly, consider choosing a couple of key areas where you may want to focus your efforts.
3. Consider the benefits of automation.
In many cases, an automated chatbot can answer the questions your customers have quickly and effectively, so that they do not have to wait for a response from a live person. For example, a chatbot might be able to provide information for:
Customers who want to make a return.
Customers who have a common question about a product. For example, do you have a lot of customers asking sizing questions about a specific product or option? If so, you might want to program your chatbot to handle it.
Customers who want to know more about an upcoming launch or new line.
Automated answers to questions may not be as detailed and personalized as having a live representative provide those answers, but they can help streamline the customer service process and ensure that your customers have the information they need at their fingertips, which can prove highly beneficial for busy fashion business owners.
4. Empower YOUR TEAM to genuinely help customers.
If you want to provide high-quality online customer service with a customer service strategy that works, then make sure that the team members responsible for handling those questions and queries are in a position to actually help customers.
When a problem crops up, does your team have the ability to make things right, or are their hands tied by your policies?
If your team members aren't able to offer resolutions that are genuinely helpful for your customers, those customers are less likely to be satisfied with their customer service interactions.
Give team members the chance to look at things from the customer perspective and offer resolutions that might genuinely benefit the situation. For example, you may need to empower your team members to extend your return policy when needed, or to offer an extra incentive or bonus in cases when things go badly wrong for a customer.
5. Check out the customer service STRATGEY from the customer perspective.
As you build your customer service strategy, make sure you know what the customer perspective looks like and how they may actually view those interactions.
Try walking through the customer service experience yourself with a couple of different questions or issues.
Put yourself in the customer's shoes and consider what challenges they might face in getting a resolution to their problem.
Then, streamline the process to make it easier and less complex.
6. Make sure your team is familiar with what you have to offer.
Did you just launch a new product or line? Are there questions that your customers have on a regular basis that customer service may need to answer? Who is your target audience, and what problems do they most often have to deal with?
Your team members need to have a solid understanding of all of those elements in order to connect with your customers as effectively as possible.
Furthermore, you need to make sure that your team has a general familiarity with your designs, how your clothing is supposed to be worn, and even how it is expected to hold up over time so that they can deal with the concerns your customers are most likely to face.
If you just started a new clothing line, you may need time to walk your customer service team through those critical details so that they will have the same solid understanding your customers do of your brand offerings.
Are you ready to learn more about how to increase your business revenue in your fashion brand? Check out our free webinar and start watching your brand grow.