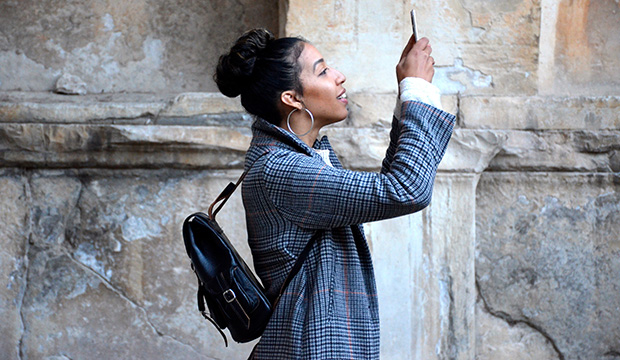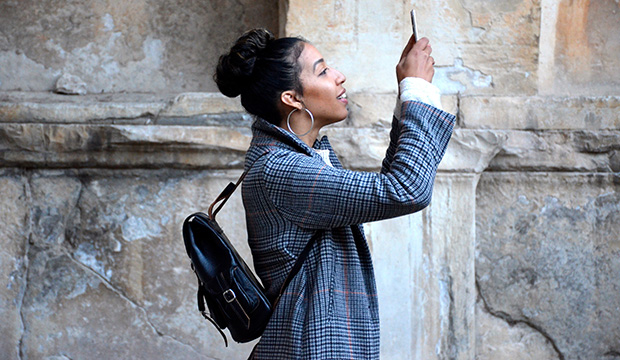 Instagram, a visual social platform, known for memes, gifs, and lifestyle-focused posts is where fashion industry pros live, collaborate, and grow relationships. It's a place to build your brand from a visual standpoint, and allow your audience to see the story you want to tell.
There are many "tips and tricks" posts out there about using Instagram for your business (on this blog alone there are several!) But we want to go beyond just "tips and tricks", and instead delve a little deeper into strategy and tactics to show that…
True success is found through well thought-out planning, consistency, and dedicating time to make sure the channel grows for your brand and your business.
Here are 6 Important Instagram Strategies to Grow Your Fashion Business
Hashtags:  We all know that hashtags allow us to associate our Instagram posts with a category, an event, or a point of view. Using them is a great way to help your posts get found. But how many of you are using them for search, discovery, and engagement?
Hashtags can be used to your advantage to identify and connect with new customers, editors and other media, collaborators, and retailers. The thing here that you have to remember is that you need to take the offensive. Rather than just using hashtags in your posts and hoping you'll be discovered by the people I listed above, you have to carve out the time to go find them yourself. 
What are some ways to do that?
Search for your competitors, potential collaborators, complementary brands, and people who have already bought from you on Instagram and see what hashtags they're using.
Make a list of the most commonly used hashtags (separate by industry hashtags and customer hashtags) in excel.
Search each hashtag and look at "Related" and add any relevant tags to your excel sheet.
Regularly search each hashtag, look at the posts under "Most Recent" and open them up. Start engaging with the people who are posting with these hashtags.
Posting Times: Keep in mind the posting times that appear to work best for your audience. 
The goal is to test what does work by trying a few different days and times with a similar kind of post and then determining the ones that work the best. This way you aren't wasting time on posts that aren't going to reach your audience. However, keep in mind that this isn't necessarily the case with partners or influencers you work with. Their posting times will vary against yours, and that is great. It means you're reaching a wider net of people and hopefully gaining followers too.
Notifications: I would suggest turning on notification for a select few top people. The goal with doing this is to be notified of a few things:
When top competitors post a picture, you can be notified to check it out and then observe who is commenting and liking, and how well their different posts are working for them. Take note of types of posts, times of posts, hashtags used, etc. You can start to do some great customer research this way too.
When your favorite editors or bloggers or podcasters post a new picture, you can be notified and then leave a thoughtful comment that helps to start building that relationship.
When top complementary brands or possible collaborators post, you can be notified and then leave a thoughtful comment that will be seen by the followers of that brand; hopefully they'll click through to your profile and check you out too! Which would be great since you have the same customer.
Competitor's Followers: This one is tricky and should definitely be approached with care. But checking out the followers of your competition, clicking through to their profiles, and engaging with them can be a great way to build your following. One big point I'd like to make here:
Do not just open up the list of followers and immediately follow all of them.  This is lazy and often a waste of time. I'll never forget when my sister-in-law, who is following StartUp FASHION but is not in the fashion industry, found herself with a few other "fashion business resources" following her personal Instagram. This was clearly just a quick sweep down our list of followers by a few of our competitors. It's certainly harmless but in terms of the time and energy that the brand/business is spending, it's pointless.
Instead, take time to go through the lists of followers of your competitors, open them up, see if they seem like a desirable follower for your brand and start engaging — follow, or comment, or like a few of their photos.
Strategy and Tactics Take Time: This is something a lot of us don't want to hear. Clearly, the strategies and tactics listed above are not something that you can do in five minutes time. They take a lot of time and patience. If you decide that Instagram is going to be your main social channel (as many fashion brands do), then it's important that you take the time to really use it. If you're simply posting your pics with some hashtags and occasionally commenting things like "nice!" or "love this!" on other people's posts, then you don't have an Instagram strategy. You have a social media hobby.