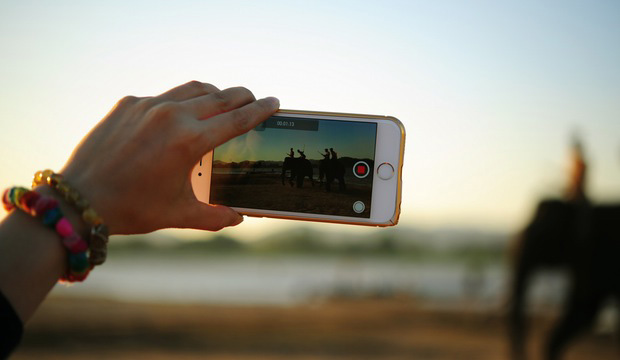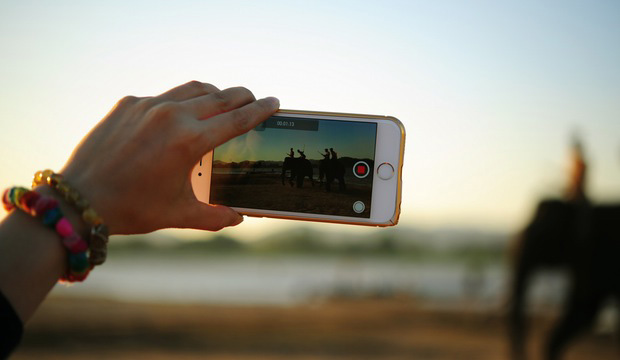 We've all heard the saying, "A picture is worth a thousand words." Well, as it turns out a video is worth more like 1.8 million (Forrester Research). To give you a visual, that is about 700 thousand more words than every word found in the complete 7 book, Harry Potter Series. No one has the time or attention span to go into that sort of literary detail about your brand. However, while no one wants to read about it, they don't mind watching it.
Video is the most efficient way to communicate your brand story. Think of it as a way to breathe life into your brand. How many times have you seen a product and been a little blasé about it, but then you watch their campaign video and suddenly you can't hit the "add to cart" button fast enough?
The brand story and lifestyle, creatively communicated through that video campaign, instantly made you want to be part of that community. You've built a relationship with that brand by simply watching a video. It's a marketer's dream!
According to ComScore, 64% of viewers are more likely to buy a product online after watching a video. And according to YouTube, mobile video consumption rises 100% EVERY YEAR. That is a staggering amount of clicks. At this rate, and with the accessibility of technology, there is no longer any excuse to not be utilizing video when building your brand image.
By standing on the sidelines and being afraid to dip your toe in the video waters, you are missing out on a crucial tool to reach your potential customers.
Jump in.
Here's how:
Add Video to the Landing Page of your Website
Gather your production contacts and your most creative team members and invest in producing a :30-1 minute, high-quality video for your website. This is the first thing customers will see when they visit your site, so please make sure it represents your brand in the best way.
The goals of this video should be to showcase the brand, communicate the brand story and sell the lifestyle. You can do this as a lookbook style, or if your brand has an amazing story (i.e. your proceeds go to a charity of some sort), it could be a branded documentary or "about" video. To research how to do this seamlessly, visit your favorite brand sites, and watch their video campaigns.
Splash Social Media
Utilize the free marketing features of social media! You can cut :15 videos to post to Instagram, Twitter, and Facebook (FYI, Instagram can now handle videos up to 1 minute). Make sure this content is also high quality and stays on point with your brand image.
Snapchat is a great way for your potential customers to take a peek behind the curtain and learn what is going on behind the scenes. This helps humanize your brand. And bonus, you can take video straight from your smart phone.
Periscope and Facebook Live are wonderful ways to connect with your customers by doing live Q&A sessions or brand launches. This can also be done straight from your smart phone.
Create a Tutorial Video (if applicable)
Say you are launching a line of bags that change color when you dip them in water. Your potential customers may not understand your brand simply through pictures or written explanation. The easiest way to teach them is through a video visual aid. Get creative with these! The days of a talking head standing behind a desk are over.
Release Videos Monthly on Social Media, Seasonally for Campaigns
Stay relevant! In the fashion world, style is changing every minute. Stay up-to-date by posting :15 social media videos monthly (at least one per month, ideally two), and create at least two :30 – 1 minute video campaigns per year (i.e. Spring and Fall).
Work with Digital Influencers
Find your favorite vloggers, and pitch your brand as a feature. Digital influencers are on the rise because they are real people giving their honest opinions, and unlike traditional celebrities, they are accessible. People respect them and listen to them. They have an audience of potential customers waiting to be tapped into.
So where do you start?
Start by watching videos. Watch videos of companies you admire, as well as those posted by your competitors.
Then develop a crystal clear view of your brand story, the lifestyle you'd like to portray, and your target demographic.
Once you are solid on your vision, contact your PR firm, a production company, or any production contacts you have, and begin to collaborate on a video campaign plan. Hiring a professional at the beginning stage will help you lay a solid foundation moving forward.
If you do not yet have the funds to invest in professional video production, get creative with social media! Utilize your phone and your creativity and begin creating your own :15 behind-the-scenes videos.
Now get to work and enjoy the process! We look forward to watching what you create.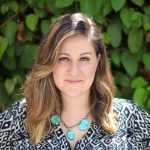 Lizz Rantze is the CEO and executive producer of creative agency and production company Rantze + Raves, LLC, based in Los Angeles. Some of her featured clients include: Rachel Zoe, Eva Longoria, Universal and Kopari Beauty. She specializes in branding companies and helping them find their creative footprint. Please visit rantzeandraves.com for more info.