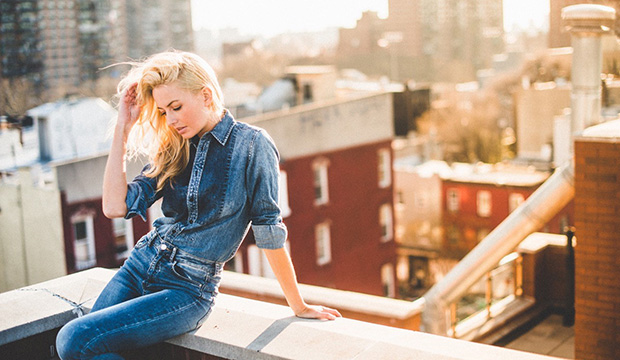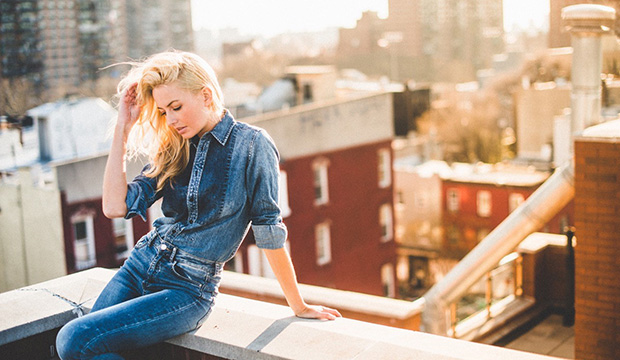 Beautiful photography is a really important part of building your brand and your business. No one wants to buy something from an ugly photo; bad lighting, poor composition, and lack of story and context all have an impact on the effectiveness of your brand photography.
While many upcoming brands tends to DIY their photography, I know that a lot of you reading are ready to hire a professional. By "ready", I meant that you have the budget, you know your brand story and can communicate that to your photographer, you want to create a look book, and you have a website and social media platforms active and hungry for some fresh and beautiful content.
But working with a photographer is like any other professional relationship. This person is a partner in your business; your photographer is someone who is going to help you to visually communicate your brand and grow your business, so it's important to know how to approach working with one the right right way.
What are some indications that a designer/brand is ready to hire a professional photographer?
When you are working as a team, it is always best to have each person working in their expertise. When first starting out, sometimes we have to do it all ourselves due to finances; so often you are a pattern maker, a graphic designer, a PR rep, and so much more in the beginning. However, when you are financially able to take it to the next level, I always recommend doing so.
You are an expert in design and knowing your brand, and the photographer you hire is an expert in photography. Together, you can make an exceptional product by working as a team.
You know you are ready to hire someone when you find yourself doing everything yourself and you are unhappy with either the quality of the photos you currently have, the effectiveness of the photos you have, or you don't have time to life your life!
Hiring a photographer doesn't give you less control, it actually gives you more control, because  you can communicate what you want your brand to represent, and have someone hand deliver that to you, while you are able to focus on growing your business.
What are the questions to ask/not ask when meeting with a photographer in order to make sure that (1.) You're covering/ discussing all the important info and (2.) You're respectful of their profession and expertise.
DO NOT ASK – Numero Uno! Never ask a photographer to teach you how to shoot your own designs. Unless you are researching
photography teachers because you genuinely want to learn (and have the time and money to invest not only in classes, but in equipment), then it's not cool to ask your potential photographer to teach what they're doing. This makes the photographer feel as if they are not being taken seriously, and the meeting is a waste of their time.
DO NOT ASK for the RAW files. It doesn't matter if you know Photoshop or if you have a friend who can edit the photos for you. This is considered an insult to the majority of photographers because the photography they create is not finished after they take the photo. Photographers shoot a certain way, already knowing how they will edit the images. Additionally, asking for the RAW files tells the photographer, "I don't like how you edit photos" . So if this is the case, don't hire this photographer.
DO ASK – What are your rates. However, be prepared with a realistic budget in mind. "As little as possible" is not a real budget, and tells your photographer you aren't serious, haven't done the research, and haven't taken a real look at your overall budget. It also says you don't value them as an artist.
DO ASK – From your initial meeting, you should know when you need your images by. Then you should ask the photographer, what their turnaround time is. This way you can plan and you won't be disappointed if you need images quicker than the photographer can provide. Remember, you aren't their only client, so the only way you can both be happy is if you communicate what you need and when
you need it.
DO NOT ASK – Do not ask your photographer to try and get someone (model, makeup artist, stylist,etc) to do the job for free or as a favor. Everyone involved in your shoot is a professional. If you want someone to do a favor, it should be you who does the asking. As a general rule of thumb, my motto is "If I get paid, everyone gets paid".
Now I know what you're thinking, I'm not rolling in big bucks. However, sit back and think, what will images provide you the ability to do? Answer, sell your designs, which will in turn make you money. So who should be paid? Everyone involved. Hair, Makeup, Stylist, Models.
What kind of expectations should a brand have of the photographer? And what are the photographer's responsibilities?
You should expect that your photographer:
has everything equipment-wise to create the imagery you are requesting. If they don't own it, they rent it, it does not cost you any extra.
to meet deadlines you set up ahead of time
to be responsive to emails
to provide you with the content you decide upon before the shoot
to direct the models
set a shoot schedule
edit the images (some photographers do it themselves, some send out to editors, but this should be disclosed when deciding upon budget in initial meeting, not later, so you can prepare financially).
You should not expect however that the photographer has their own studio, especially in big cities like NY or LA, studios are expensive and
most photographers rent. This will be an expense the designer pays for. You should not expect the photographer to read your mind, tell them exactly what you want.
What kind of expectations should the photographer have of the brand? And what are the brand's responsibilities?
The deliverables:

What images do you need to walk away with (this is called a shot 

list, example, dress front, dress back, & detail of all 15 garments)

How many outfits will be photographed
When do you need the images; turn around time

Your brand story; what are you trying to communicate
The brand/designer (unless the photographer offers) is responsible for hiring the makeup artist, hair stylist, and other team members
If you want props in your images, you may need a prop stylist.
What are some of the various ways a brand can work with a photographer to fit within their budget?
First things first, know exactly what you can afford to spend. A photographer can't work with you if you aren't being realistic about your budget.
After talking with the photographer about your budget, if you are drastically far apart, something to consider is doing smaller collections. For example, start with a few pieces at a time rather than the entire collection.
What kind of additional expenses should a brand have a budget for if they're planning to hire a photographer?
Plan to have money in your budget to pay for:
Makeup Artist
Hair Stylist
Models
Studio
If you are an accessories brand, you may want to work with a stylist, who can bring wardrobe to highlight your accessories. You don't want the clothing to take more attention in the photos than the accessories, because of poor planning on the wardrobe. If you are using a prop stylist, you need to allow money for the stylist day rate, as well as expenses they may incur acquiring the props.
Can you explain a bit about rights and usage and what means for the brand?
Something to keep in mind when you start working with professional models and photographers, is usage. Don't assume you can do whatever you want with the photos without having a conversation. Usage applies to how you can use the images you purchase.
For example, are the images for use on the web only (meaning your website) in print materials, subway ads, billboards, mailers/catalog, advertisements in magazines?
There may be a different rate for your model and photographer depending on how you intend to use the images. Do you have an ad in Elle (Just in the United States or Mexico as well? Multiple countries equals a different rate).
This is also important to keep in mind for your budget. If you are only planning on using the images for your website, there is no reason to waste money on unlimited usage. Save some money! You may only need to use the images for 3 months, because you release a new collection every season. Keep that in mind as well.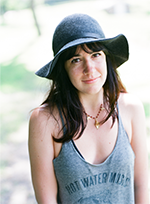 Bri Elledge is a professional photographer with over seven years of experience working in the photography field. Offering photo services such as look book & catalogue, ad campaign, social media marketing content, portrait, editorial and fashion photography. Check out her work at BriElledge.com