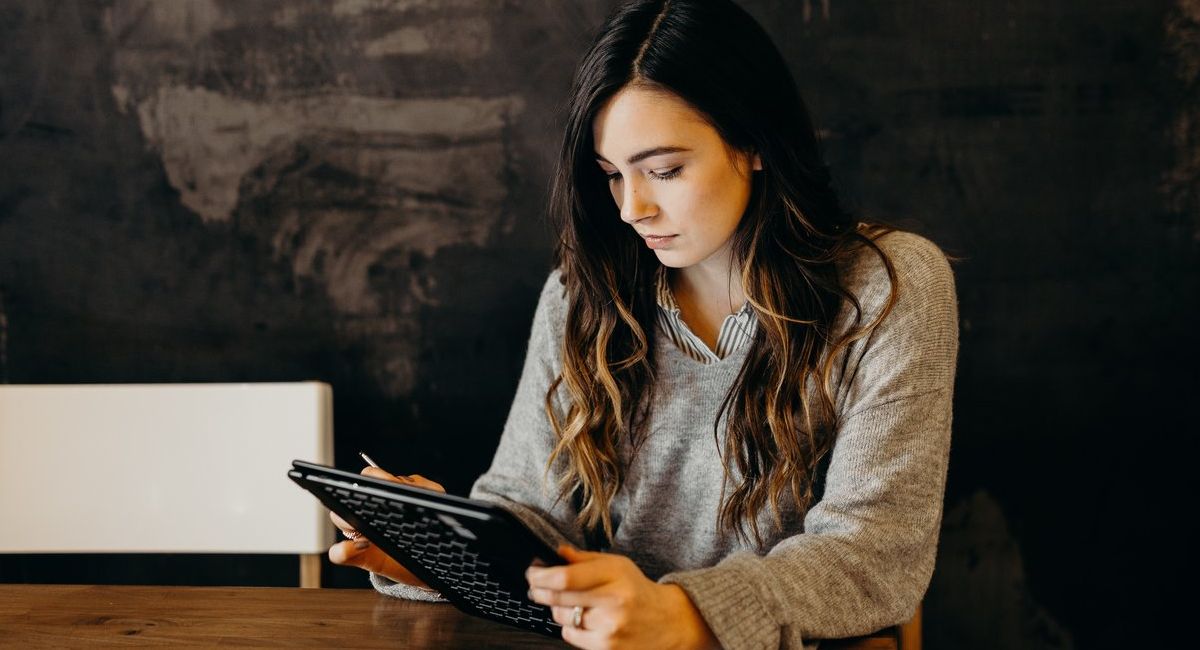 Don't launch your fashion line to . . . crickets. It's time to start thinking about your marketing strategy long before you ever launch your fashion startup, so you have an excited community to hear and amplify your message.  
Pre-launch marketing comes in many forms, but the high-level objective is simple: to build brand awareness and excitement that will jumpstart your fashion brand when you do launch. You can build a great pre-launch landing page with a waitlist, you can grow your social networks and community, you can start an email newsletter and a blog, and so much more. So, how do you know what to focus your pre-launch marketing efforts on? 
Here's the essential pre-launch marketing checklist to help you kick off your planning! 
1. Set up your Google Analytics
Setting up all your tools can be one of the most tedious tasks on your list of things to do, but it's crucial to make sure that you have everything set up correctly before you start sending customers to your website! 
Google Analytics will help you understand who is visiting your site, when, and what they're doing. If you're using an e-commerce platform on Shopify or Squarespace, it will be a simple copy-and-paste to add Google Analytics to your page once you've set up the account. Take some time to familiarize yourself with the Google Analytics dashboard so you know what to look for.
2. Build up your social media accounts.
Your social media accounts, of course, are one of the first ways to start building your community pre-launch. We recommend creating accounts (and grabbing consistent user handles) for all of the top social media networks, even if you don't plan to focus on them in the beginning. 
For a fashion startup, you'll likely want to put your time and resources into building up Instagram, Facebook, and Pinterest in the beginning. As image-focused, community-oriented platforms, these will be a great opportunity for you to show off your designs and grow engagement. 
Customize your profiles with your brand identity: profile photos, logos, cover images, brand colors, etc. Seed some initial content with social posts to tease your product launch. This could include sneak peeks, behind-the-scenes images, notes from the founder, and links to your blog, for example!
3. Put up your landing page. 
Before you launch your designs, throw up a landing page to give visitors a glimpse into your brand. When it comes to imagery and copy, make it simple but also clear about what your fashion startup is. 
Be sure to include an email capture field so they can subscribe and get updates from you about the launch. Set expectations about what types of updates your subscribers will receive. You can also get creative with your landing page with things like a presale offer, a waitlist, or a countdown clock! Don't be afraid to test different promotions here to determine what your visitors respond best to.
4. Set up your email platform.
If you're going to be collecting emails on your landing page, you'll need an email platform to do so! An email platform like Mailchimp or Klaviyo will give you the important ability to capture those visitor emails and send them email drips and newsletters. 
Start with a pre-launch email drip that will get triggered when visitors subscribe to your email list. Kick it off with a warm welcome from yourself, the founder, with an introduction to your brand.
5. Prepare for Pre-Launch Marketing press
Whether you're working with a PR agency, or you're pitching for press yourself, you'll need a simple press kit that includes images and some blurbs about your business and you. Check out more details about how to get press-ready for your fashion business launch.
These descriptions should be consistent with your other marketing materials, too. Kill two birds with one stone by writing your social media profiles and website SEO descriptions at the same time! The copy should be tweaked for each, but you can make sure they're aligned by writing them together. 
6. Get advertising-ready. 
Don't forget to set up your advertising accounts, including the tags that will help you track your visitors for retargeting! Even if you aren't ready to start advertising yet, these tags will be so valuable for you in the long run. 
For example, Facebook's pixel, once installed, will know who has been visiting your page. With this information, you can dive deeper into the demographics of your audience: where they live, their age, and other behaviors. That's not all. With the Facebook pixel, you can retarget a custom audience based on people who have visited your site in the last 30 days, or build a lookalike audience who is similar to people who have visited your site in the last 30 days–both incredibly valuable target audiences for advertising!
7. Start talking to influencers.
Influencer marketing is a long game. Building your relationships early is a great way to get some buzz from influencers when you launch your fashion business. If you're ready to start sending out some product (or simply want to invite some influencers to come check out your early samples), get them engaged and excited about your brand!
8. Build out your launch content calendar.
At launch, everything is going to be a whirlwind. Prepare yourself by setting up a content calendar that says what you plan to publish, and when. Be sure to know what assets and copy you need. This should include emails, social posts, blog content, website content, influencer content, and anything else you plan to include in your launch marketing plan. 
If you can schedule content via email and social, that's a great way to make sure you don't forget to publish any announcements or promotions too. Just remember that it's scheduled, in case you decide to change up the schedule!
——-
What else is on your pre-launch marketing checklist? Let us know if there's anything essential we should add to our list!