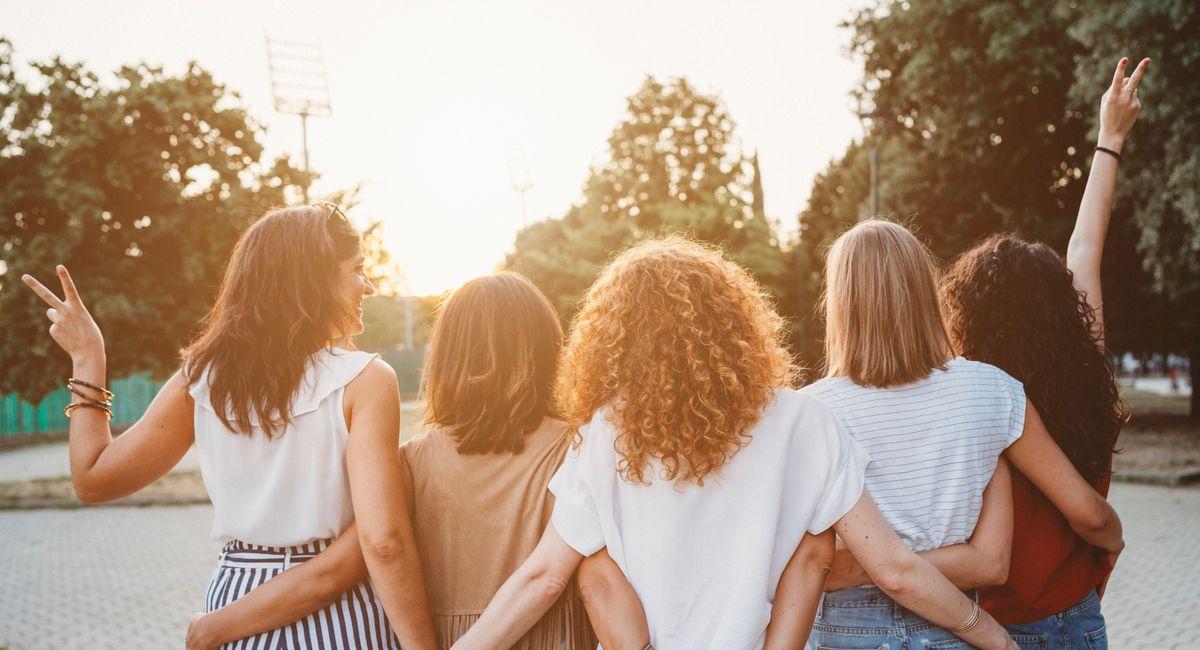 When you haven't launched your fashion business yet, building a community from scratch can be, in a word, daunting. But without an engaged, enthusiastic community behind you, you might find yourself launching your fashion startup to an empty room, figuratively. You can avoid some of this anxiety by doing some early legwork to build a community.
Make the most of your launch day by having an email list, a social following, and a group of people who already identify with your brand. This community will support you and amplify your marketing messages. Momentum is important in the beginning, and having a strong, targeted community in place will go a long way.
If you're thinking of launching with a crowdfunding site like Kickstarter or Indiegogo, momentum and early backers are particularly important, making your pre-launch community absolutely crucial.
A pre-launch community can also serve as your focus group, a sounding board, models, content creators, and more.
1. Start small
Don't be afraid to start with just a few core people. These can be friends and acquaintances within your target audience. Ask for introductions or reach out to a few people in your peripheral network that you think will not only identify with your brand, but also embody it.
You can scale it once you're ready, but the early members of your community will help define, drive, and grow it. It's important to get it right.
2. Start talking
Get these people in a room (or a Skype). Share your story and get personal about your vision, your "why," and your products or designs. Ask questions and use this opportunity to set the tone for your community and your brand. Let them ask questions to get to know you better, and so you can start to predict the questions that new customers will ask about your brand when you launch.
You can leverage your early community members as a sounding board too. By giving them early insight at the ground level, they are likely to be more invested in seeing you succeed and cheering your wins.
3. Get personal
Getting buy-in from your community is crucial, and your authenticity and humanity are the factors that will drive this trust. Send a personal welcome to each person that joins your community early on with email, DM, or even a handwritten note, depending on the situation!
Don't talk about yourself like a company, talk about yourself like a person. Be transparent about challenges you face, or big (and small) wins so your whole community can share in your excitement. Give your community a name and an identity too!
4. Create value
Of course, be sure to add value to your community members to keep them interested and engaged. You can offer value in various ways: early or exclusive access, special events, input into product designs, discounted product, etc. Get creative!
It's important to ensure that the value you offer is what your community actually wants. Don't be afraid to simply ask them what is important to them.
You might find that you don't have to give away free product because your community really just wants to get involved and meet other people who care as much as they do about a brand like yours. This can be especially effective if your fashion business is focused on trending topics like ethical fashion, supporting low-income or marginalized communities, or environmentally sustainable fashion.
5. Set clear expectations
In the early days, you don't need a lot of structure, and in fact, you should probably try to let your community engage naturally to see where it goes. Once you start to scale, you'll want to add structure piece by piece to set clear expectations.
What can someone expect from being part of your community? Monthly email newsletters with real insight into how you are building your startup? Or daily social conversation in a Facebook group with like-minded, passionate people? Will they get regular promotions to purchase your designs?
Be clear and upfront, and stick to what you say you'll do. It's the best way to build loyalty.
6. Find the amplifiers
There will always be those people who shine in each community, which will be easiest to identify in social platforms like Facebook groups and other group chats, or in person. They're the automatic leaders, the conversation starters, and the organizers. Those people will be your early ambassadors, and you should do your very best to help them help you.
Your amplifiers will be the ones to not only help drive your community, but they'll also be the ones to start bringing in their friends, recommending your brand to others, and coming out to events (if you host them!).
Don't forget to give them extra value and recognition for the help that they provide!
7. Prepare, prepare, prepare
As you're leading up to your launch, be sure to think about how you'll roll out to your pre-launch community. Prepare them too, with directions about how they can help you (and when they can purchase, of course!).
Set up multiple emails leading up to your launch, and start seeding on social to build excitement as well. These are all opportunities for your community to get excited and share your brand with their networks. Be direct in asking them to invite friends via email, social, or in person.
Make it completely effortless for your pre-launch community to help you at launch. Send them marketing images, sample wording, links, plus your handle and hashtags, to make sure they tell your story the way you want them to. They'll likely put their own spin on it, but you've given them a place to start.
Taking the time to build a community pre-launch will continue to pay off long after you launch your fashion brand.