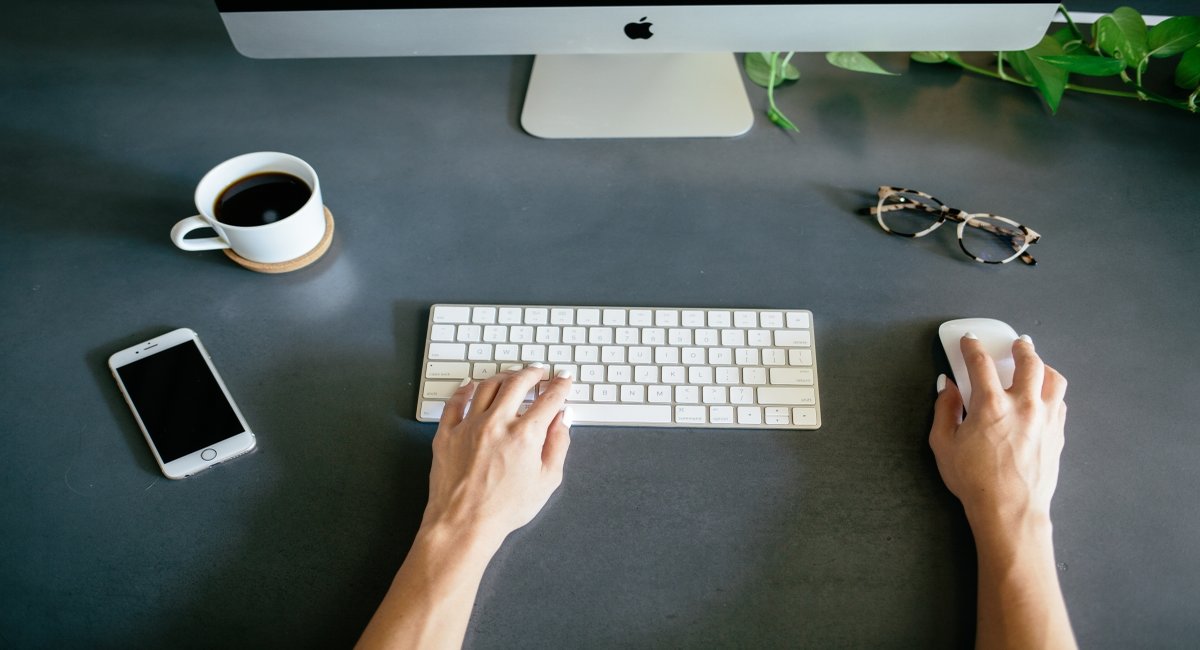 When you're preparing to launch your fashion brand, how do you prioritize all the marketing efforts you know that you should be doing? How do you effectively market your fashion startup when you don't have a product yet that customers can try on and buy?
As a fashion startup, you can use your blog in so many ways to contribute to content marketing for your brand, both before and after you launch. You can drive traffic to your fashion blog from email, from social channels, from ads, and from search platforms like Google (if your SEO strategy is well-thought out!).
Here's why we think that you should be publishing to your fashion blog before you launch:
It's the perfect way to engage and educate your early community.
When you are still in the pre-launch journey, you're going through so many interesting things that you can share with your community (starting with family and friends!) to keep them engaged. People who are following you and reading your content at this early stage are likely going to be loyal customers. Use this opportunity to build and develop their relationship with your brand.
Explain decisions that you're making, show off your travel to manufacturing locations, and tell the story of why you're doing what you're doing.
You get to tell your own story, instead of letting others tell it for you.
By putting your own story out on the internet first, you get to drive the story. Once you launch and start to get reviews, press, and social engagement, a lot of those stories will come from other people. A blog is where you get to say it the way you want to say it, and to share the journey that's important to you.
You can also use your blog to highlight features of your brand or your designs that are particularly special. Since you won't have products on your website to sell just yet, your blog can serve as your opportunity to build your brand message.
It's a great opportunity to practice telling your story to get it just right.
Once you launch, you'll be off to the races! Working on your fashion blog pre-launch gives you a chance to craft that story and those key talking points that you want to hit at launch. You might also see that certain blog posts get a lot more interest and engagement than others. If you have a better understanding of what resonates with your core customer segment, you'll be better prepared to tell that story with the right messaging when you launch.
You can use it as a lead gen channel for your pre-launch wait list!
Make sure to have an email signup form on your blog for people who find your brand and want to get updates! You can send out a regular email newsletter pre-launch to keep these leads warm with new blog content as it gets published! Or, just let them know you'll email them when you officially launch your brand. You may want to consider sending a special offer and a special note to people who've signed up from your blog, since they were among your early supporters.
You'll have quality content to start building a community on social networks.
Similar to email, you can start sharing these blog posts on your social channels like Facebook, Instagram, Pinterest, or Twitter. Use relevant hashtags, share them with people who you think will be interested, and tag any mentioned parties. You can also use these blog posts to start a conversation if you're wondering what people think of a particular design, or of a particular choice you're making in your manufacturing process, for example.
It's always difficult to grow a social community when you don't have much to say. Great blog content that you can share (and that can be reshared) is a great way to counter that. You will be building a community that cares about what you're building.
You can drive relevant traffic to your site before you launch for retargeting purposes.
Why is it important to drive traffic to your site before you can even sell anything? If you set up Facebook and Google pixel tracking on your blog, you can capture that audience through the pixel, and start retargeting them once you launch!
Define an audience that has visited your website in the last 30, 60, or 90 days. Once you launch, start an advertising campaign that announces your launch (possibly with a promotional offer!). As a bonus, you could even tie your ad content back to the blog posts that your visitors read, so it all connects for them.
You can never start SEO too early.
The earlier you are sending search traffic to your website and blog, the better. Great SEO takes time to build. If you already have great content that the search engines can crawl, and that people can start to discover, you should publish it on your blog.
Write blog content that speaks to your core value propositions, that your customers might search on a search engine. For example, if your designs are made from sustainable materials, write a blog post about it with the phrase "sustainable clothing" in the title. It'll take time, but if you build up enough great content, you'll start to see yourself in search results for some of the key terms that describe your value propositions to customers.
—
Does your fashion startup have a blog? What are the most engaging posts that you've seen reach your audience? We'd love to hear what's worked for you.