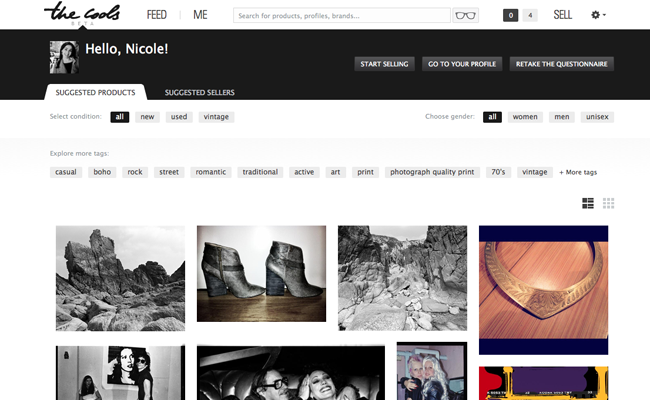 "I have 10 pairs of shoes that I've never worn. I just open the box and smile from time to time."  That's the description I wrote in the About Me section on The Cools, a new social marketplace that has recently launched.  With that insight, and the other details that I filled out in my profile section, The Cools will tailor selections of merchandise for me in categories such as apparel, accessories, furniture and a handful of other products.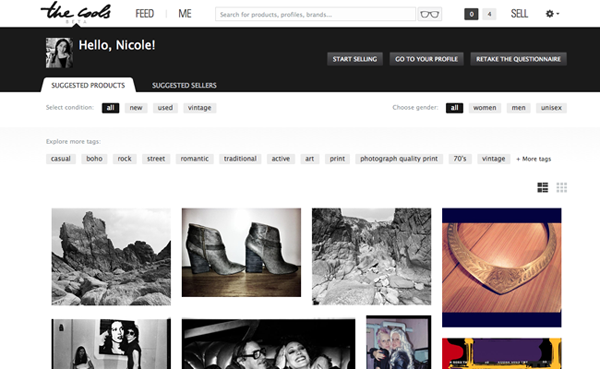 Talk about a way for a designer to really reach their target audience. And vice versa for the consumer. Like the name says, the site is just that: cool.  Although I'm tempted to discuss all of its many features in the first paragraph because the site is just that stellar, I've decided to break down this lifestyle marketplace for easier understanding. You're welcome.
The Basics
At its core, The Cools allows users to buy and sell products that are new, used,or vintage in a variety of categories. It matches people with brands, other members, and boutiques that have similar interests through their curation technology.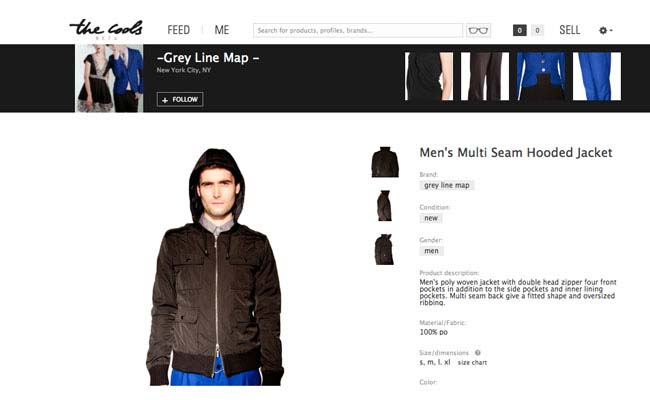 Profile Creation
When you start, you'll be asked a series of questions that will help determine your taste profile in a few mighty clean, savvy and beautiful typefaces. Clearly, my selection was getting the details on the latest iPad feature vs. learning about what the latest "it" celebrity did last night.
From here, you can fill out more details about your lifestyle like your hobbies and keywords that describe your shoe, clothing and handbag preferences. For example, since I like shoes, I can tag that field with heels, wedges and platforms (I'm a fan of any style that will make me taller).
Your Dashboard
Each user has a wall, product page, album and network tab. The sleek site entices you to create a profile to showcase your personal style by uploading your favorite looks, moodboards and any other element that strikes your fancy. You can also share content, pictures, video, links and follow others.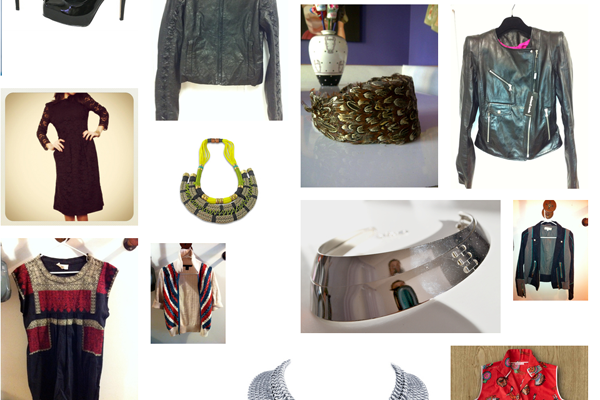 So You're An Emerging Designer
For an emerging designer,  The Cools is a great way to get discovered while also knowing that you are interacting with a community that shares your style, aesthetic, and of course, is cool.
With the share function, you'll get passed on to others and show up in multiple feeds, especially the more you tag. On each page, shoppers can select a variety of words to see a range of items that appear on their suggested products page. The site caters to all types of designers whether you have a small amount of inventory or want to showcase your entire product line. The registration process seems simple. Designers sign up, start selling and cash in through their PayPal account. Once a sale is made, there's a small fee taken.
Why We Like The Cools
It takes a pretty confident brand to coin themselves a name that is a top-notch sentiment. Thankfully, they deliver throughout on the execution of their site and the tone in their content. They've also created a two-way dialogue to make a shopping experience that's social and authentic, which over time, creates stronger relationships and brand loyalty.
So, if you think your product is a fit with this community, then be sure to sign up for a spot on The Cools.
UPDATE:  HEre is a sign up link especially for StartUp FASHION readers!