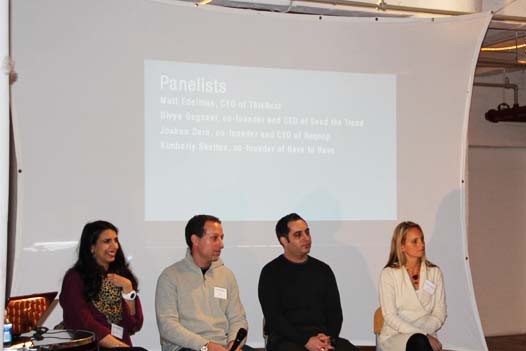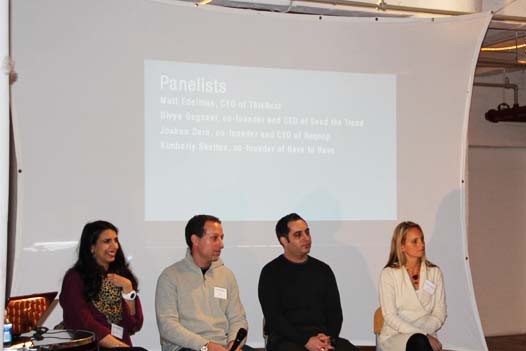 This week I attended the second annual Social Retail Summit. It was an interesting and very thought provoking summit about the future of retail and the latest platform, social commerce.
The seminar covered various topics such as activating communities, flash sales, social discovery and offline social retail which are all areas of interest that are shaking up the industry. The most intriguing part of the evening was learning about new companies tackling social retail and trying to understand their potential impact on the industry, and of course, how this applies to emerging designers.
What is social commerce?
There was healthy conversation on what truly is social commerce. Some said it was everything before the transaction while others noted that it was interaction with the brand regardless of purchase. The fact is, social commerce is here and expected to grow as consumers rely more on their networks to provide product recommendations, feedback and connect with brands.
It was clear that both brick and mortar stores and e-commerce store front are both playing in this social commerce space. At the most basic level, it's using a platform like Facebook. However, there are more efficient tools like Moontoast that allows brands to create storefronts within their networks to help quantify ROI through a social network.
The one truth is that social retail encourages both the designer and the retailer to be accountable for creating a dialogue with their target, addressing customer service issues and fostering a community, all good things that help propel a brand today.
The future of the brick and mortar store.
Although there's been so much attention paid to e-commerce, we cannot forget about the power of a physical store. Rick Weinstein, VP of Merchandising at Searle proudly proclaimed that retail was here to stay. And, the fact is, it's true. There will always be consumers that want to shop and more specifically, the ones that want to touch, see and try on a product.  Plus, retail outlets give consumers an immediate transaction and just as important, instant gratification. And, there's a lot to be said about the in-store shopping experience and of course, walking out with a new bag!
Other players feel this way too. Joshua Dern, CEO of Reqoop, a brand we featured earlier, discussed his app that allows consumers to take photos and describe their in-store finds with the option of sharing with their network via Facebook and Twitter, that make the in-store experience social.
What does this mean for a new designer?
The good thing is that there are plenty of retail outlets and resources emerging. As you begin to think about your distribution strategy and partner with these start-ups, you'll have to understand how that outlet plays a role in your business. It seems that many of these social retailers and resources offer a specific point-of-difference and can help you live in both the online and offline space to help strengthen and make your brand profitable.
Check out all of the speakers at Social Retail Summit.