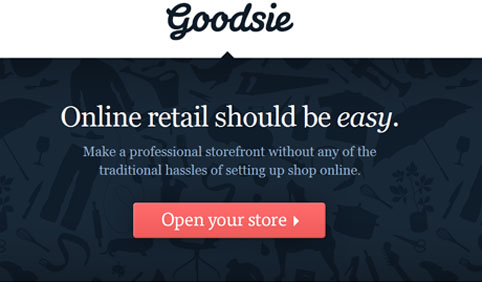 Ever wanted to launch your own online store? Well, guess what designers,Goodsie can help you make that happen.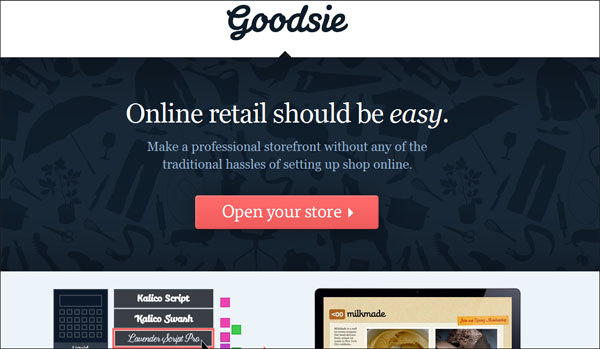 This easy-to-use site allows anyone to customize his or her own online storefront in a straight forward and affordable manner. The site was launched this past May by a talented and experienced team of designers whom are part of HiiDef. They're also the creators of Flavors.me,  a web site that let's anyone create a virtual profile (like an online business card) that include all of the person's social media links in one place. Remember when we told you about them last month?  The dashboard created for Goodsie is the same as Flavors.me, which doesn't involve codes but simply click options for customization of background, layout, font, and color.


Goodsie.com from Hiidef on Vimeo.

Goodsie is new in the world wide web but it has gained recognition as one of the "10 NYC Startups to Watch" by editors from Time Inc. brands including People, Time, Fortune, CNNMoney, Entertainment Weekly, Sports Illustrated, InStyle, and Real Simple. Goodsie's users include handbag and jewelry designer Zara Terez, fashion designer Meghan Janea, Toronto-based line of shirts DOINWORK, Australian photographers JBSD Photography, dried goods supplier Jerky Queen, among others. The diversity of businesses and people that use Goodsie shows that it can serve any type of business due to its minimalist and clean template. Goodsie provides payment processing through Paypal, Google Checkout, and Amazon Payments, allowing the customer to choose which payment processing option is best for them.
Signing up for Goodsie is not a complicated process; simply go to Goodsie.com and click on the "Open your store" link, which will lead to detailed instructions on how to design an online store. Goodsie costs $15 per month after a 30-day free trial and there are no long-term commitments required. The other great aspect about this startup is the fact that you can link it to Facebook, Twitter, and receive notices about your page's stats.
In this editor's opinion, it's a smart and fashionable option for those designers with big ideas but a limited budget.