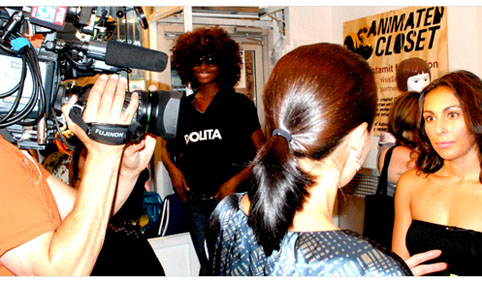 One of the most important aspects of business sustainability is brand recognition. Without it, you're done before you start.  In this fashionably techie world, brand recognition is ever more digital; so creating a presence that goes beyond a simple and basic website should be top on your list.  It can seem overwhelming, yes, but it shouldn't be.  Why?  Because there are places you can turn to, people (professionals!) who can rescue you from a sea of overwhelm, work their magic, and execute one fantastic plan of action.
One such savior?  Lionesque Media.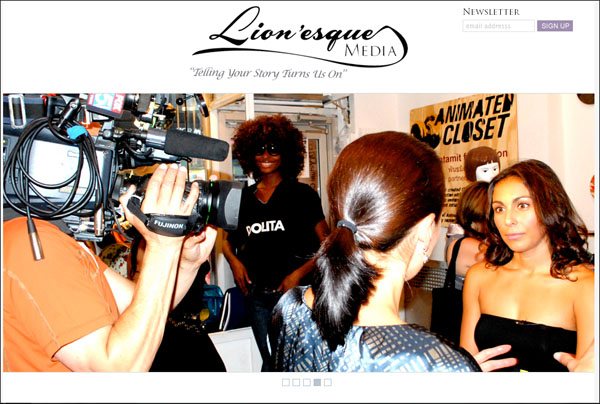 Having tweeted, "Liked", and Tumbled the founder of Lionesque, Melissa Gonzalez, many times over the the last few months, but never actually met her, I decided it was time to schedule a "coffee".   So last week she and I sat down for a quick chat and I learned first hand just what Lionesque has to offer.  And you know what?  It's pretty fantastic.
So who is Lionesque Media and what do they do?
Lionesque Media is a Creative Agency, made up of a small but dedicated and talented team,  that works with brands to launch, reinvent, build awareness, and foster sustainability.  There are two ways in which to work with Lionesque: Media Services and/or RS PopUP Shops.  Here's a little breakdown:
Media Services:
Social Media Presence
Branding
Photography
Videography
Facebook Landing Page
Ecommerce
Affiliate Marketing with global partners
RS Pop Up Shop:
Brands are given the opportunity to have a one month long pop up shop at 501 Lexington Avenue in New York City; either as a solo shop or, if you don't feel that you have enough product to fill an entire shop,  you can team up with other designers who's work compliments your own.
In addition to month-long buzz, there's also a launch party at the beginning of your month and designers are encouraged to use the space to its fullest potential.   This is where you really need to show your business ethos; think of it as studio space where you can set up appointments with buyers and stylists.  Try experimenting with your price points, see what works and what doesn't.  Crowdsource your designs before going into large production runs.  The possibilities are endless and the potential is abounding.
Things to keep in mind if you're interested in the RS Pop Up Shop:
Price points should fall under the $300 mark
Have a collaboration mindset; especially with charitable and lifestyle opportunities
You must have a social presence or be open to building one
You should have a growth plan in place
And, I know this should go without saying but I'm going to say it anyway: Well-Made Product!
If you're interested in working with Lionesque, and we have no idea why you wouldn't be, check out their site, read their blog, and get in touch with the following information:
Link your website
What you hope to achieve in working with Lionesque
A quick overview of your current social media presence
If you think this all sounds amazing and can't wait to become a Lionesque client, then congratulations, you're well on your way to a fashionably successful business.