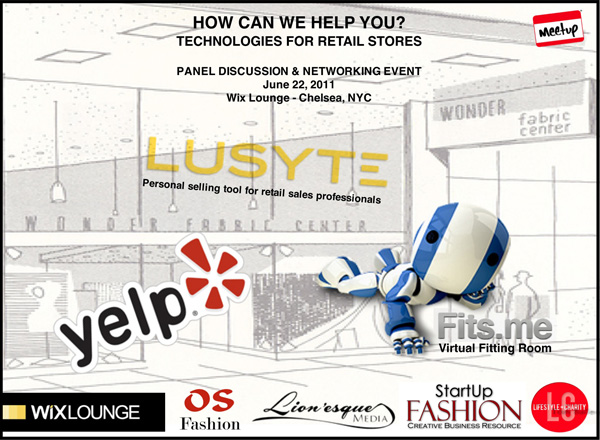 StartUp FASHION is so excited announce our involvement as a media sponsor for the Open Source Fashion Meetup, Panel & Networking Event.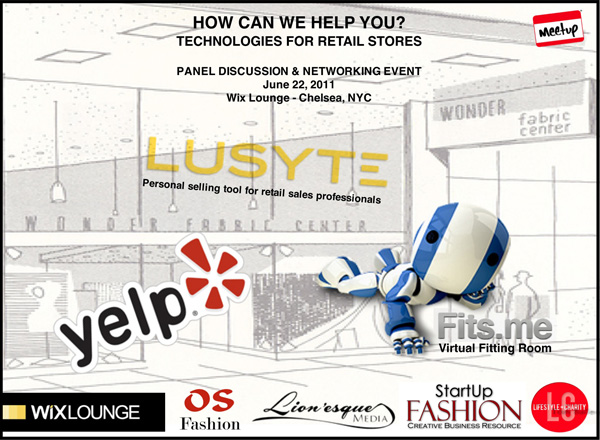 This event aims to educate retailers on available technologies they can leverage in order to increase sales, and their customers' experience. Whether you own a single boutique or multinational chain, you are bound to leave this event excited and inspired!
Designers, this event is for you too!  Think of the networking- retail outlet owners!- and everything you can learn about how to sell your product.
There will be plenty of opportunity to network amongst your fellow OS Fashion members! Come learn from these thought leaders:
Ms. Jane Kwett – Marketing Manager of Yelp NYC (www.yelp.com)
Ms. Carolin Greiner – Founder & CEO of Lusyte (www.lusyte.com)
Ms. Erika Wasser – US Brand Manager of Fits Me (www.fits.me)
The idea behind the Open Source Fashion meetup group is to bring like minded people together to openly share ideas, contacts, and expertise with each other for the benefit of the entire meetup community, and our individual projects. Every 4-6 weeks OS Fashion organizes an event that makes learning and collaborating enjoyable and light hearted and we at StartUp FASHION are proud to be a part of it!
To RSVP, and check out more event details, head over to http://goo.gl/KTu5b. (The date has been changed to July 13th)
Hope to see you there!