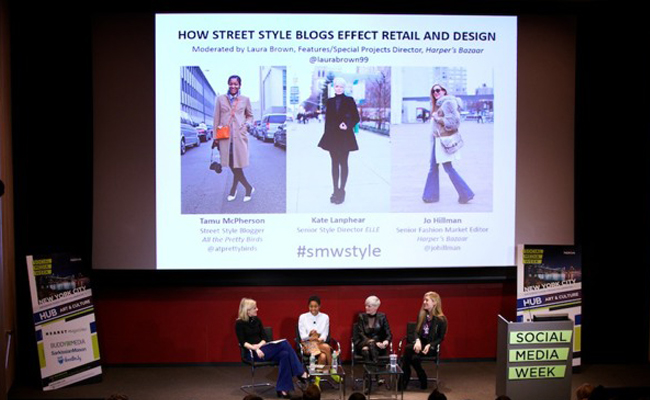 We hope that you were able to attend or watch some of the Social Media Week New York  sessions that went on earlier this month. Besides New York Fashion Week, it's another one of our favorite weeks because it's an opportunity for communities to come together in the name of social media. There's also great networking, insightful dialogue and lessons that you can apply to your business. One of the other things we enjoy about Social Media Week is that most of the sessions can be viewed on Livestream.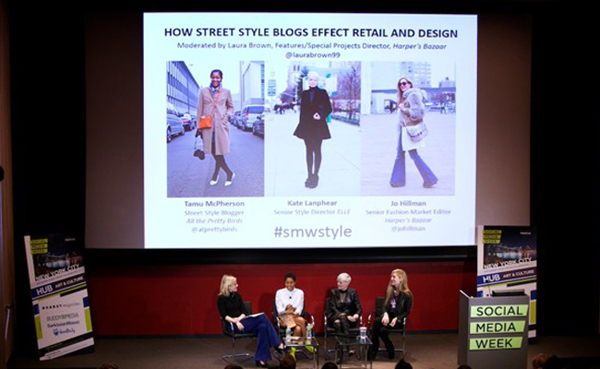 We took some time to go back and find a couple of sessions that will hopefully inspire and provide you with a few key takeaways. Here are two of our favorite picks:
The New Ghost Writer
In this session, Aliza Licht, also known as DKNY PR Girl, Todd Wasserman of Mashable, Sam Graham-Felsen, Chief Blogger for Obama and Terry Li of Bre.ad discuss representing a brand on social media. It was a solid discussion and since DKNY PR Girl is such a great example for building a fashion brand through social, media, we pulled a few teasers from the session:
Why the brand chose not to use Donna Karan as the handle and why the PR angle was the right choice for the brand
Why you should use Twitter to be newsworthy when it's not press release worthy
DKNY's perspective on how Twitter is not formulaic and it's all about authenticity
Why you should think of yourself as your own personal brand
How Street Style Blogs Affect Retail and Design
We're sure that some of your favorite blogs and magazines feature street style. Today, street style has become important to retailers, designers and many other constituents in the industry. In this session, Tamu McPherson of All The Pretty Birds discusses her experiences as a long-time street style blogger along with discussion from Kate Lanphear of Elle and Jo Hillman and Laura Brown of Harpers Bazaar. Here are some of the highlights:
Street style can be used as a source of inspiration
How retailers, designers and buyers can use street style
See how a garment can be interpreted and then be styled and merchandised in different ways
Their PR trips when getting products to editors and buyers
Happy watching!