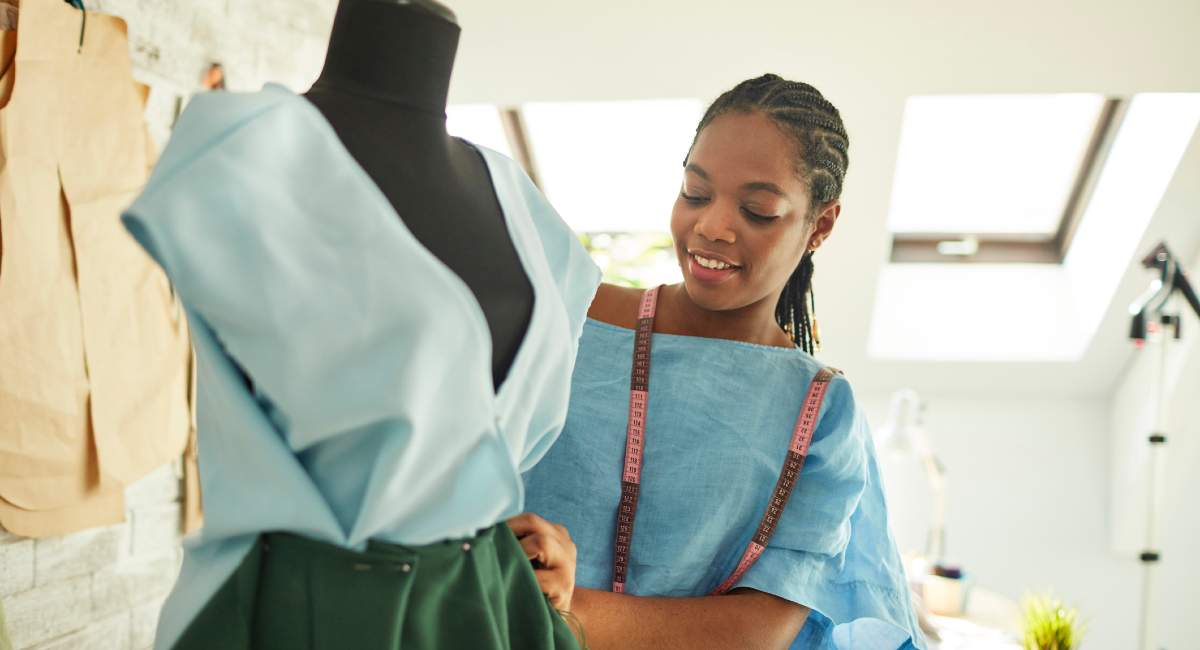 Having been in the fashion industry for over 16 years, I find myself giving the same feedback time and again. 
Whether you are producing 50 units or 500,000 units, the advice I will share with you here can be used to streamline your processes, avoid miscommunication, and save time and money while launching your brand.
Here are the top 10 mistakes I see fashion brands make and how to avoid them in the future:
#1 Not Having a Professionally Created Tech Pack
A tech pack is a detailed description of the product for the factory to follow when they produce your product. It includes a Bill of Materials (BOM) which lists out every material your product is made from. It also includes the design of your product with technical sketches, detailed views, and callouts as well as the specification measurements. 
A tech pack is like a recipe in the kitchen. If you don't know all of the ingredients and how much of them to use, you don't quite know what you'll end up with. Factories execute much better with specific instructions laid out in this Tech Pack format that leaves little up for interpretation.
#2 Not Doing Product Development With Your Factory
Product development (PD) is a long and complicated process with many steps. Brands reach out to me all the time seeking a sample maker or pattern maker to start this process. While it's possible to use these specialized service providers, many don't realize that you will still need to work through the sample and pattern process with the factory directly. 
Not only do you have to go through the PD process again, but you also have to pay for it twice. 
There is a time and place for seeking these specific services, but doing as much with the factory as possible will ensure that you streamline the process and save money.
#3 Not Sending Reference Samples
In addition to sending a professional tech pack, it is also very important to send reference samples for the factory to further understand the product you are looking to produce. These samples can be sent for construction, fit, trim details, etc. Physical samples make a huge difference in helping your factory to better understand what you're trying to achieve. 
I have done this my whole career and can tell you that sending these samples from the start will always get you to an approvable sample faster than only sending a tech pack. 
#4 Assuming Only One Round of Proto Samples
Even when you send a professional tech pack and reference samples, you should always expect at least two rounds of proto/fit samples before finally approving the style for production. While it is possible for you to approve a first-round sample, it is very rare so you should right-size your expectations during the sampling process.
Not only is the factory interpreting your instructions to build your product, but you're also testing and reviewing the design itself. The first sample is the perfect time to review and adjust your product. As you get further into the production process, it becomes harder to make changes. 
#5 Continuing to Make Changes to the Products
There are specific times during the production process for you to make changes to the design of your products. It's understandable that many new brands can be unsure about the details of a design and want to make changes to their styles during the sampling process. The majority of these changes should be addressed with the review of the first sample. 
Once you get the second sample, you can review the design changes that you made and make tweaks here or there to get you to production. You should not be making major design changes in this phase. 
If you are on your 3rd or 4th round of samples, redesigning could be the culprit. This requires more time from the factory which is more costly for you. Knowing what you are looking for from the start will help you to avoid the endless cycle of changes. 
#6 Trying to Assort Specific Colors for Small Quantity Production
If you're producing a small batch production run, you should assume that you will be selecting fabrics in available colors. This is much more affordable and you can order the exact amount of material needed for production. 
Many designers want their designs to be in very specific Pantone colors. I always suggest building your color palettes after you find a material. That way you can build a unique palette based on the goods available in the market. 
#7 Not Understanding Which Fees are Included
With so many different vendor partner options, it's important to know what services are included in the fees you pay. Having a global network, I can attest that almost every country has a unique cost and payment structure. This means you shouldn't assume a new partner will charge for services in the same way. 
International production pricing is one that trips up new brands a lot. Understanding the difference between FOB and LDP is a good one to know. 
#8 Not Budgeting for Marketing
When you're launching your brand and are focused on manufacturing, it's easy to budget for the creation of your product and not what will need to be invested once your production is complete. 
You don't have to break the bank with a huge marketing budget from the start. You can easily test different strategies in a cost-effective way, but you will need capital to increase exposure for your new brand. 
#9 Assuming Only One Sales Channel
I hear from many launching brands that they plan to sell directly to consumers right from the start. This is a great sales channel to focus on since it will provide you with the highest margin, but many times it does not end up being as fruitful as expected, especially from the start. 
I encourage launching brands to dip their toe into a variety of sales channels. Test to see how customers engage with their products in different ways. Many times the sales channels that end up working the best are the ones you wouldn't expect. 
#10 Not Enlisting the Experts 
There are many talented experts available to guide you through the fashion launch process. Whether it's researching the content they create or enlisting their assistance, having experience on your side helps to keep you from making costly mistakes and ensures quality production the first time. 
As a launching fashion brand, that is a lot to learn right from the start.  Hopefully, this list of mistakes fashion brands make when launching is helpful. These tips should get you to an approvable proto sample more quickly, a better understanding of the production process, and an effective sales strategy foundation to launch your business.