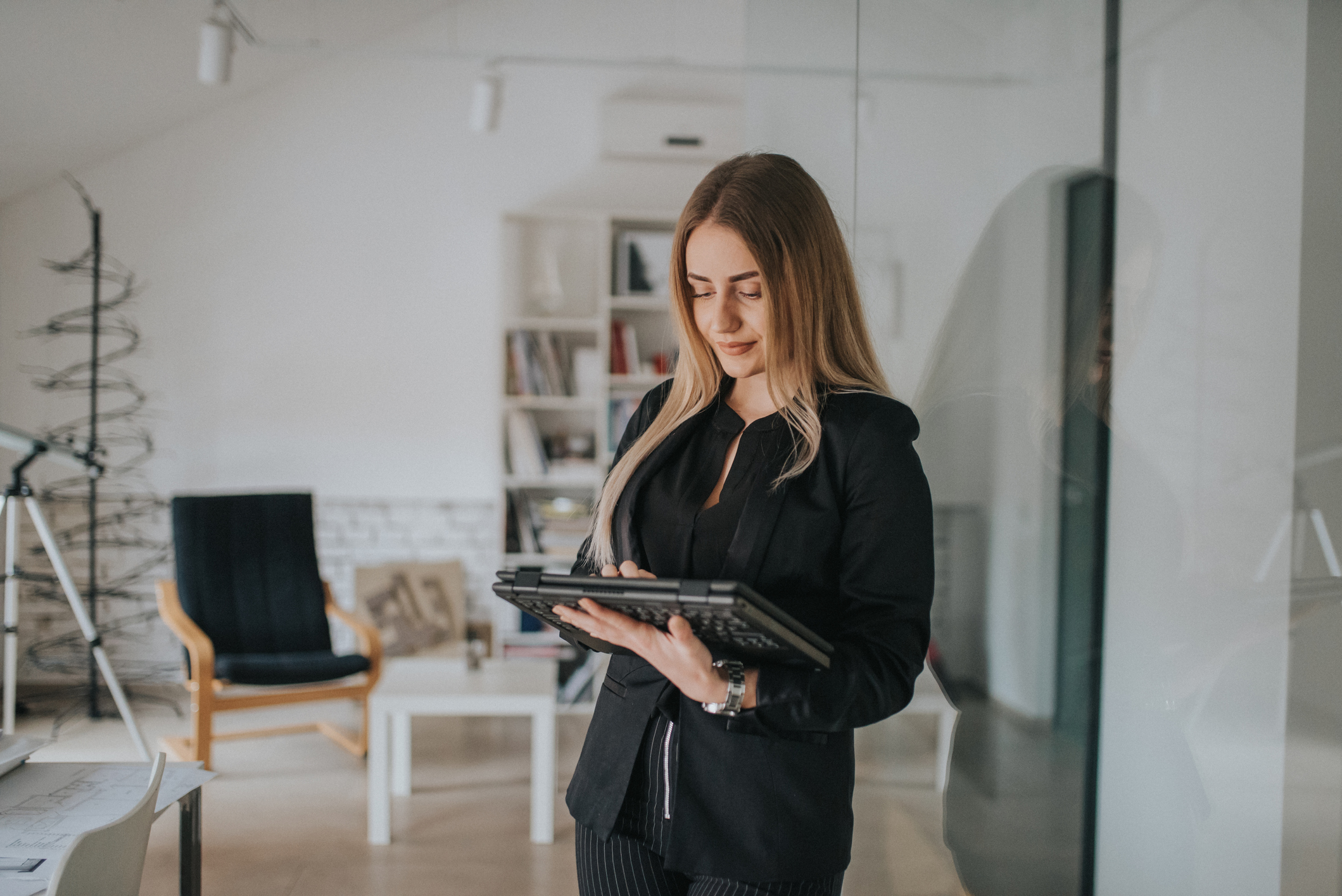 The sales channel you choose for your fashion brand defines your entire business model. Different sales channels require different cost and profit margin structures. This means it's important to define this from the start when you're still sourcing and confirming material and production costs.
If you're just launching your fashion brand, it can be hard to determine which sales channels to select. You may have a vision for reaching your consumer, but without validation, you may feel uneasy with your initial selection.
In this post, we will explore the different types of sales channels for fashion brands. We'll also list the pros and cons and explain how they differ from one other so you can choose a sales strategy that best aligns with your brand's needs.
Online Direct to Consumer (DTC)
This sales channel is defined as selling your product straight to your customers through an online platform requiring no middle-man. This strategy allows you to build and maintain a direct relationship with your consumers. 
This strategy includes selling from your website as well as your brand's social platforms. Instagram has been gaining massive popularity as a compelling sales channel for small brands. The convenience of purchasing without leaving your feed will become more and more important.
Pros
Highest profit margin

Can build a brand relationship directly with customers

Full control of pricing and promotional strategies

No wholesale commission fees
Cons
Building an online presence and social following from scratch

Can't use a retailer's existing customer base to generate brand awareness

No access to retailers current selling trends

Can be harder to get new customers to make their first purchase
Pricing Strategy
With this strategy, you only have to worry about your retail price point. This gives you more room to control costs and create sustainable profit margins for your business. You can also more easily include paying for extra things like shipping or free gifts with your customer's purchase.
Retail Locations
The most traditional sales model, this is defined as selling directly to the consumer in person without middle-man costs. Although it's easy to consider this as the "dinosaur" of sales strategies, don't overlook it! Brands have been reinventing what this selling model looks like with pop-up shops and short-term retail space rentals. 
As online shopping continues to become the norm in purchasing behavior, keep in mind that consumers still like to touch and feel your product. By interacting with customers in person you can create a total experiential environment for them to associate with. These short-term and targeted shopping experiences have become very important for the growth of small brands.
Just as physical direct mail marketing has once again become more important, shopping for products in person may soon become the best way to stand out in a saturated online marketplace.
Pros
Human interaction with your customers

Can create a fully branded experience

Customers can touch and feel your products

Higher profit margins
Cons
Costs associated with renting and staffing a space

Need to have enough inventory on hand to fill the location

Must purchase in-person sales materials like shopping bags, hangtags, etc.

Only reaching consumers in that physical location
Pricing Strategy
The only difference in pricing strategy from online DTC to retail locations would be accounting for the costs associated with the retail location. Many brands offer compelling promotions to drive traffic to physical locations which would also need to be included in your per-unit cost and profit margin calculations.
Wholesale Sales Channel
A wholesale strategy means that you are selling your product to another retailer who will then sell the product to the consumer. This offers you the ability to sell your products to a group of existing customers. 
It's important to find the right wholesale partners that align with your brand identity. Seek out retailers that emulate similar brand priorities to keep your messaging cohesive and consistent.
Pros
Can gain brand exposure using a retailer's existing customer base

Get access to a retailer's sales trends

Don't have to put in the work of finding customers directly

Can pre-plan production units with larger wholesale orders
Cons
Lowest profit margin strategy

Have to achieve low-cost production to afford this business model

Less control over brand messaging

Possible conflicting promotional pricing
Pricing Strategy
Most retailers require at least a 50% discount from your established retail price point. So if a dress sells to the customer at $100, you would have to sell it to a wholesaler at $50 or less. Knowing this upfront helps you to build your products with your wholesale margin in mind, not what the customer will pay.
I always suggest that brands require their wholesale partners sign a Minimum Advertised Price (MAP) Agreement. This is a standard legal agreement that gives you the power over how these partners price your products. This helps to maintain consistent pricing between your wholesale accounts and also keeps retailers from selling your products on a marketplace like Amazon for a significantly reduced price. You can find standard MAP agreements online.
Multichannel Sales
For most launching brands, I suggest a multichannel approach. This strategy means selling by a variety of sales channels. You never know how you will start to gain sales traction with your brand and by exploring multiple options you give yourself all available opportunities for success.
Diversified sales channel approaches also provide you with security in case one specific channel sees a decline in sales. With COVID-19 we saw an absolute halt to in-person retail purchasing. It has been a great example of why diversification is imperative in creating a successful and sustainable fashion business. 
Exploring these different fashion sales channels from the beginning will help you to develop the foundations of your business model. Whether you choose an online DTC strategy, physical retail spaces, a wholesale model, or a multichannel approach, understanding the differences can help you formulate a sales strategy that sets you up for success.