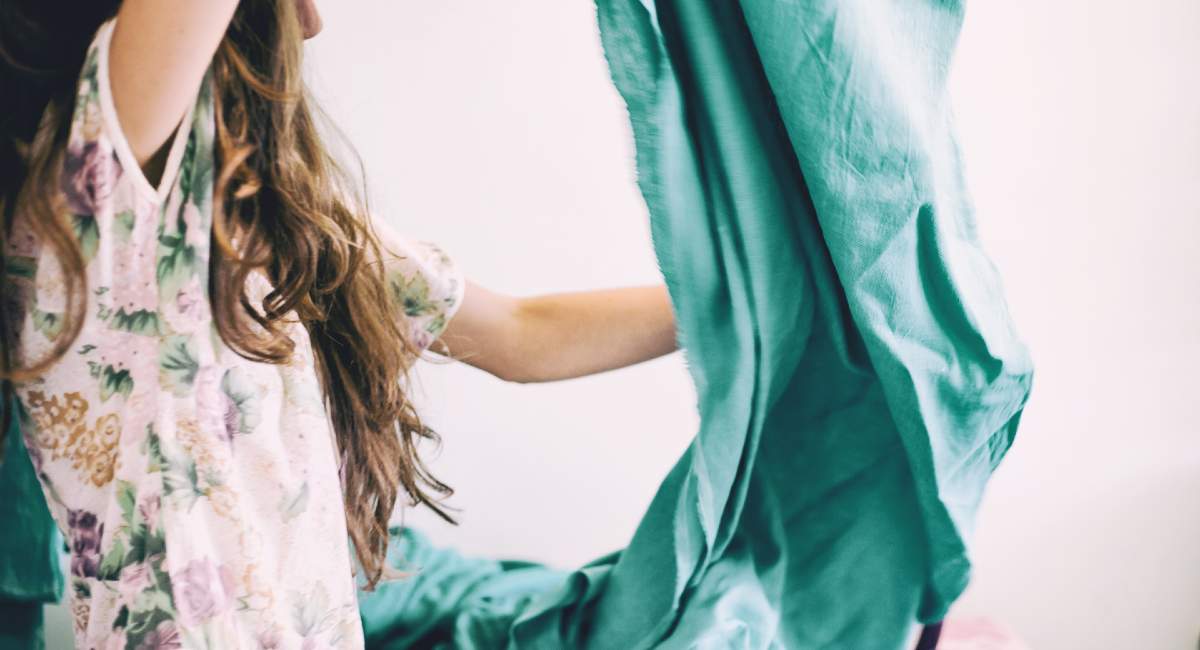 There are so many costs associated with starting your own fashion brand. One way to minimize these costs is to begin by producing small quantities. Not only is small batch production cheaper, but it minimizes your risk with less initial inventory costs when you launch.
Although it makes sense to start your brand with smaller quantities, it can be tricky to execute this strategy. Many suppliers and factories have minimum order quantities (MOQs). There are resources that offer small batch production but the cost of producing these small units can be very high leaving you no room for profit margins.
There is no "right way" to produce your brand, but by understanding the benefits and considerations, you can better determine if small batch production is right for you.
What is Small Batch Production?
Small batch production is defined as producing under 500 units per style. In traditional fashion production, 1000 units is an industry standard for an MOQ. 
Factories offer different levels of small batch production from 500 units to no MOQ and everything in between. Although some of these factories don't have a MOQ, meaning you could produce just one unit, the cost you'll pay for this production will be similar to the high cost you pay for making prototype samples. It is essentially the same process as making these samples since they cannot add it to a production line and make money on producing a higher volume.
Pros & Cons of Small Batch Manufacturing
PROS
The total cost of producing fewer units is cheaper.

It minimizes your risk of producing inventory in sizes, colors or products that won't sell.

It allows you to test different products and try more styles while you learn what your customer likes.

You have less inventory to house and physically manage.
CONS
The per-unit production cost is much higher. 

The profit per unit sale will be much lower.

You will run the risk of selling out of inventory on the best-selling styles. 

You will have to pay for another production run more quickly. 
Is Small Batch Manufacturing Right for Me?
There is no right or wrong answer to this question but there are factors to consider when deciding if small batch production is right for your brand.
The largest determining factor comes down to your budget. How much money do you have to launch your brand? Can you only afford to produce small quantities to get your brand launched or is it workable to produce more units so your profit margins are higher? Only you can decide what you can afford.
Assortment size is another consideration in determining if small batch production is right for you. Is it important for you to launch with a collection of 5-10 styles? If a larger assortment is important for your customer and how you will sell your products, small-batch manufacturing may be the only way for you to produce this many styles. 
If you're producing just one or two styles at first, it may make more sense to produce a higher volume giving you a higher profit margin and making sure you stay in-stock with your limited assortment.
How to Source Small Batch Manufacturers?
Finding small-batch manufacturers that specialize in your specific product type can be challenging. There is high demand for smaller-scale production and it can be hard to break into a relationship with one of these resources. 
Networking can help you get connected with viable resources that other brands are currently using. Keep in mind that in this industry, people don't always like to give up their factory contacts, especially if they're a good partner. This comes from the thought that if the factory starts producing more brands, their production priority may diminish and the quality of their production will be at risk due to the increase in factory volume. This is a traditional industry way of thinking and I see more and more brands connecting worthy resources with one another. Don't be afraid to ask for contact information and recommendations and to connect others with your resources. This is the only way for us to remove this traditional retail barrier for sourcing partners.
While many small-batch manufacturers are located here in the US, there are a growing number of international resources that offer small scale production. As the retail landscape changes from larger big-box brands to indie up-and-comers, overseas manufacturers have to change as well. We work with a number of international resources that offer MOQs of 300 units or less and charge a fraction of the product development costs that are charged domestically.
Questions for Small Batch Production Manufacturers
Understanding how these manufacturers develop and charge for this type of production also helps to determine if this is the best production strategy for your brand. Here is a list of questions for you to ask these resources.
What is your MOQ by style?

Small batch manufacturing means different things to different resources. 

What is your MOQ by color?

This also differs by factory and can help you to determine your assortment size.

How many sizes can I produce within your MOQ?

More sizes equal more production time for the factory so understanding this from the start can be helpful. 

How many people will be working on my small batch production?

Understanding how many workers they assign to your production can help you to validate their pricing.

What would my production cost be as I increase volume?

If you know how your production cost will vary by quantity, you can strategically decide how much to produce now and in the future. 
Small batch production is sometimes the only pathway for getting a brand launched. By considering the pros and cons and developing a budget for launching your brand, you can determine if this production model works for you. If you determine this strategy is right for you, use these tips for finding the right resources to get your small batch production started.