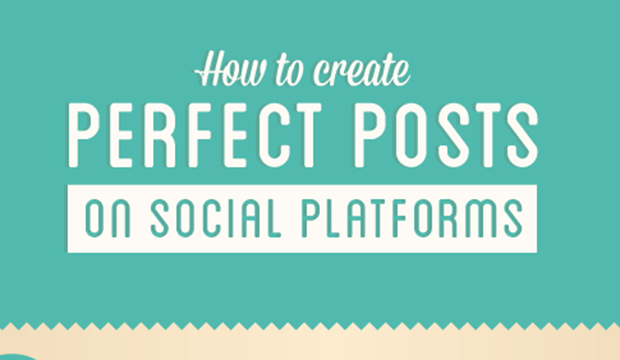 More than any other topic, social media is the one that emerging designers ask me about the most. I get it, it's everywhere and you want to make sure you're doing it right, because honestly, the results are taking time and you're not sure if it's working. Right?
One thing to remember when it comes to social media is that there are no absolute and definite answers.  It's controlled experimentation.
You try something, it works, you do that something again.  You try something, it doesn't work, you don't.
With that said, I realize that some guidance and general best practices on how to leverage each platform individually could be helpful. A lot of you would like to know how you can create the perfect posts on social media.
Obviously, we write a lot of articles about social media. But when we stumbled upon this pretty little sum up, we thought you might find it helpful. Just remember what we said about controlled experimentation…

Source: The Strategy Web