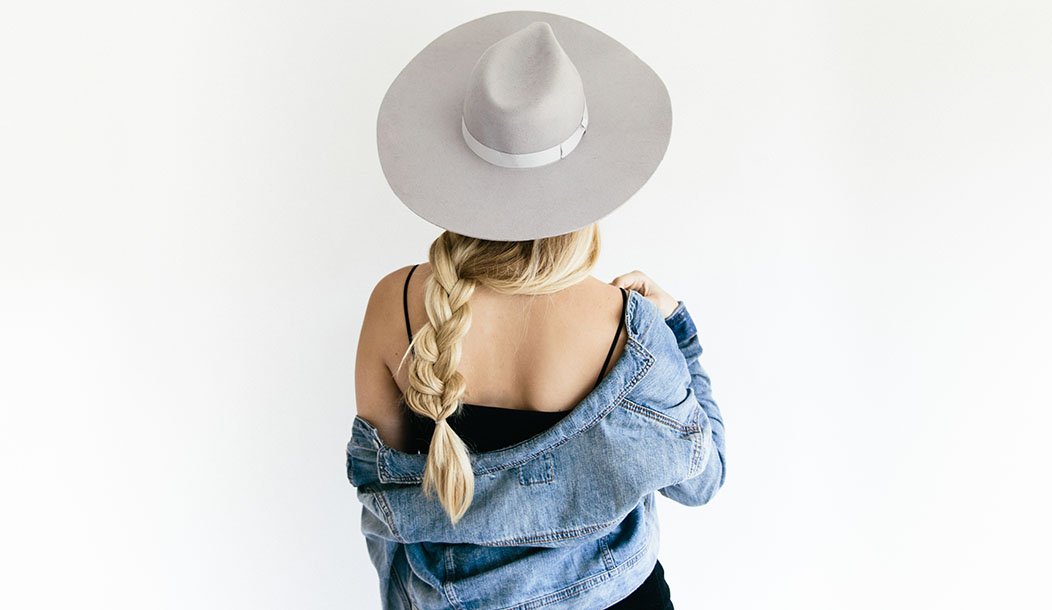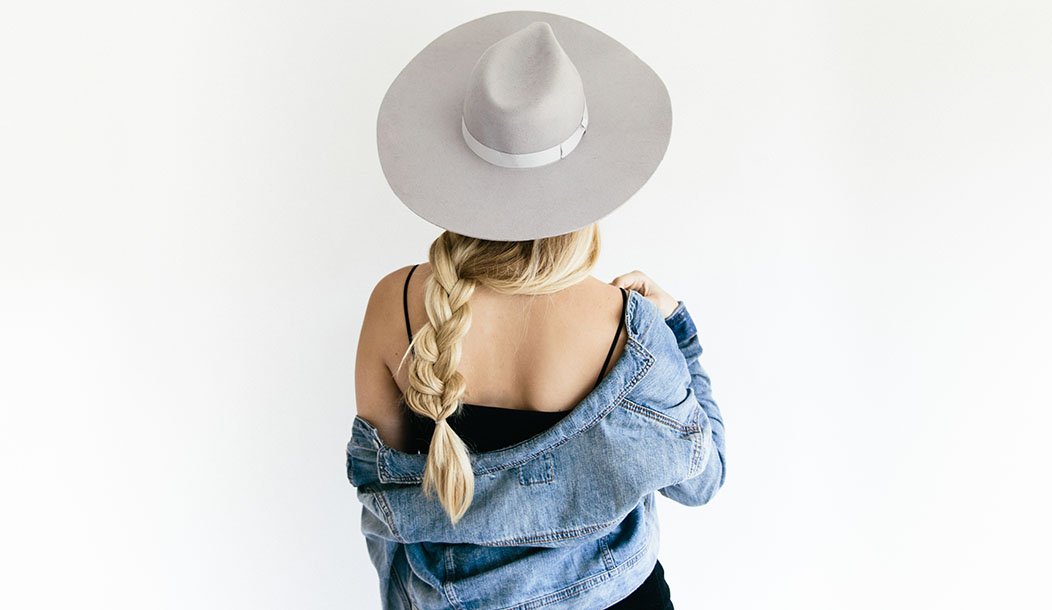 It's hard to believe it was only a few short years ago when the word "influencer" first emerged as a term in every marketer's vocabulary, and already it is so oversaturated and overused that it elicits eye-rolls and begs the question: is influencer marketing still worth it?
As a Co-Founder of AMP3, an NYC-based Fashion PR agency that's been at the helm of the influencer movement from the beginning, we believe the answer is still yes, with the right strategy it can be a very powerful tool for your brand, and here's how:
Engage with the Micro-influencers
While it's great to have the biggest influencers in the game shout-out your product or service, it's not as impactful as it once was for a few reasons:
a) consumers have wised up, and know a paid advertisement when they see one,
b) sheer volume; because of the number of posts and number of brands the top guns are promoting, it's hard for consumers to keep track of where their loyalties lie, and
c) thanks to increasingly rigid FTC guidelines cracking down on influencers and celebrities to use #ad or #spon when posting about brands they endorse, the end experience for the follower takes a hit.
Instead, consider going the route of the micro-influencer by finding those individuals who can make an impact in your particular demographic or niche.
One way to do this is by zeroing in on tastemakers who have pull in your local market.  Instagram allows you to search by geographic location which could be as broad as a city or as narrowly defined as a particular neighborhood, mall or hangout that is relevant to your customer.  In this search, the first 12 posts that populate are the most engaging posts for that criteria.  This is one quick hack for sourcing influencers who have relevance in your town.   The same can be done by searching specific hashtags that pertain to your business or your clientele, ie: if your product is a wardrobe delivery box for busy working moms, you can search terms like #momboss or #mommyblogger to dig deeper.
While these people might not have hundreds of thousands of followers, what they do have is a captive, engaged audience that is following their journey (and their advice) for a very specific reason.  If your product fits that reason (ie: a surf product for a surfing influencer), that means direct access to your potential client, and voila, it's a no brainer.
Prioritize Authenticity
Bigger is not always better, and while a huge following is enticing, as you begin to approach influencers to market your product, you need to develop a keen eye for who is genuinely interested in your brand versus those that will do anything to get paid.
The first way to make sure an influencer's authenticity is intact is to take a look at their engagement per post. 
More so than a big following you want to make sure that they are getting an impressive ratio of likes and comments on their posts.  Take some time to actually read the comments to make sure they are not generic, non-sensical comments from 'bots, and gage the sentiment to see if followers sound motivated to purchase or participate with other promoted brands.  It's also important to check if the influencer takes the time to respond to questions from fans with thoughtful answers.  This is a surefire way to get a pulse on whether or not they have their audience's trust.
Next, you can take a look at the past brands they've worked with and how they've relayed that messaging on their social channels.
Is there a common thread?
Can you understand their aesthetic based solely on the products they've plugged?
And do you fit within that?
You'll also want to look at how they react to your initial outreach. Do they ask good questions or give you an anecdote that implies that they relate to your product?
The most impressive move is when an influencer asks you to put your money where your mouth is.  For example, if you're a cosmetic company that claims no animal testing, and you're pitching a slew of influencers who are animal rights activists and vegans, it's telling when an influencer comes back with the tough questions. In this scenario, they might ask you to confirm where and how your product is manufactured.  If it's clear that they care about properly representing the facts to their followers, it's clear they will do your brand justice.
Another good sign is when the influencer wants to ideate content that goes well beyond whatever you've pitched them.  If the enthusiasm is there, the ideas are flowing and the influencer starts by looking at the bigger picture of your brand story — you might just get even more out of the arrangement than you originally expected.
On the flipside, if their immediate response is to reply with a manager CC'd and a rate card, you can assume they have their mind on the money and might not be the type of long term partner you're looking for.  Let the red flags do the talking, and be selective in who you work with.
Finally, don't be shocked if you do get a reply from an influencer telling you your product just isn't a fit.  Take it as a learning opportunity, and consider looking at why you might not immediately seem like a fit so that you can work to better target that demographic in the future. But as far as the influencer is concerned, thank them for their honesty and move on.
Content is King, Advertise Against It
Don't have your sales blinders on.  There is more value to influencer marketing than strictly having them move the needle for you, and looking solely at sales after they post could set you up for a disappointment.
Be sure to consider your influencer relations as content creation too.
If you look at the most successful brands and their most successful posts on social, it is not their own campaign photography, it's UGC (user generated content) or IGC (influencer generated content). Consumers don't want to be talked at and told how to wear or use a product by the brand, they'd rather get inspiration out of how their peers or idols are wearing / using it.  Influencers will capture the essence of your brand campaign in a way that's accessible or reasonably aspirational to the end user, and in doing so, it gives you incredible content to repurpose and re-post on your channels as crowd-sourced UGC.
Taking this strategy a step further, it also gives you a more authentic way to advertise to your audience, with the option to pay to boost these posts.  You can target a very specific demographic, or make sure the paid ad reaches your existing fans or fans of the featured influencer.  Even if the post originated on Instagram, you may want to repurpose it for Facebook, your website or your e-newsletter marketing.
Create Incentives for Greater Return
Once you've engaged with an influencer, it's important to think about how to maximize the relationship. A great way to incentivize your newest spokesperson is by giving them some type of reward that can be exclusive to their followers, for example a coupon code. With this unique code, not only can you track sales to your website driven by said influencer, but while offering their fans a discount, you can also offer a kickback (for example: 10% off for fans, and 10% kickback on all sales).
If the influencer sees the possibility to drive more revenue out of your relationship, it will also incentivize them to post about your brand more frequently, and perhaps more times than you originally requested or agreed upon.
Another advantage of this is the ability to measure the value of an influencer. With the unique influencer code used at checkout, a brand can calculate how many sales were actually driven by the influencer. This is one of the few times that you can get quantitative data in regards to the success of an influencer; information that can be considered when choosing how to proceed for future campaigns and partnerships.
Ultimately, if you look at influencers as content creators and a long term partner or investment for your brand, you can develop value that goes far beyond the results of a one-and-done post strategy.

Alyson Roy is a Co-Founder of AMP3 Public Relations, a boutique Fashion PR Agency based in New York City that is currently ranked in the Top 15 Fashion & Beauty publicity firms in the country. In 2017, she was named "Communicator of The Year" by the Bespoke Communication Awards, where AMP3 also took home the distinction for best "Media Event" of the year, and she was also named one of the "50 Game-Changers of PR" by PR News. Alyson has spearheaded publicity campaigns for numerous brands and has been responsible for launching and growing several successful companies. Alyson actively handles publicity for both emerging and established global designers, serving as chief of publicity for the Nolcha Shows at NYFW for the past fourteen consecutive seasons, and the publicist of record for worldwide consumer brands like Caterpillar Footwear, Sebago and CR7 Denim. Outside of the office, she serves as a founding Junior Board member for Rosie's Theater Kids: a non-profit organization that provides music, dance and theater training to under-served inner-city youth.