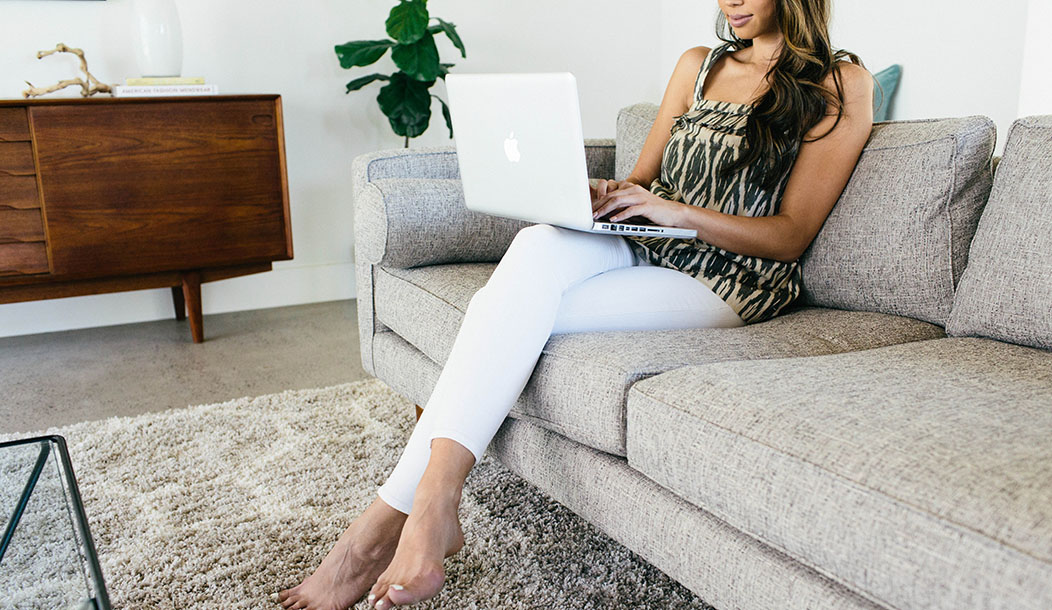 Content strategy can sometimes feel like a vague term that gets thrown around a lot but we're not quite sure what we have to do to create one for our businesses.
That's because content strategy encompasses a lot of stuff– essentially all the content that you would like to put out there to build your following, create relationships with your audience, make more sales, and ultimately grow your business.
So, you know, no pressure.
Ha, just kidding.
There's pressure.
Because if you don't have an outline of the kind of content you'd like to put out there, honestly, will it ever get done? 
I know that for me, and my business, it wouldn't. I'm not good at "fly by the seat of my pants". I'm much better at "I'm gonna make a plan"
And even if you are good at fly by the seat, would your content be thoughtful, clever, and visually beautiful? Or just some stuff you threw out there? Be honest.
So I'm going to share with you an outline for how to create a plan for your content, a content strategy if you will, so that you're actually making progress rather than jotting down ideas, taking screenshots of things you see and like, but never actually taking the time to make them!
Figure Out Where Your Customers Are
Before you make any decisions, you want to figure out where your customers are. There are a few ways to do that.
Look at your successful competitors, what platform are they investing time and money into? Note that smaller brand competitors are more valuable here because if you're listing a big brand as a competitor, they are most likely on all the platforms because they have the budget and team.
Do some research on statistics and demographics. It's not a hard rule, but it's helpful to know the average age of platform users and other information along those lines.
Lastly, which platforms do you actually like to use? If you feel like there's a platform that you simply don't enjoy, you can consider leaving it off your list. However, just keep in mind that if it's a platform that your target customer spends a lot of time on, you could be missing out on a lot of business. So, perhaps it's something you hire help for.
Pick Your Platforms Checklist
Getting your content strategy in place means you have to decide on which platforms you'd like to focus your attention. This is easier said than done, it can feel overwhelming because there are so many options! The best thing to do is to start small and add on more as you systematize each one.
Here are some content platform options for you. I've listed some of the pros and cons associated with each to help you decide which ones you would like to start with.
Your Own Blog

Pros- you own the platform and have complete control the content, it is a good way to share really helpful info with your audience
Cons- it takes work to get the content out there- you need to set up the blog, make it looks good, and commit to the amount of time it takes to plan and write a blog

Facebook Page

Pros- a lot of reach opportunity, pretty much everyone is on Facebook
Cons- you have to pay for that reach

Facebook Group

Pros- a fantastic way to really connect with your audience, much more intimate than just having a FB page
Cons- it takes work. You have to figure out the "why" behind the group, and you have to carve out time to spend
engaging in the group
Facebook Live

Pros- FB is giving a lot of weight to Live videos so your content gets more reach without having to pay, also a great way to interact with your audience in real time
Cons- it's live and often out of our comfort zones!

Twitter

Pros- great for getting blog posts out there and for sharing good reads with your audience, good if you're trying to educate your audience in some way
Cons- not really a visual platform so doesn't have as much impact for fashion brands

Instagram Posts

Pros – very visual, a lot of people are on it, discovery is the focus so things like hashtags help you get found
Cons- it's impossible to completely schedule so you have to be available to post, visual content can sometimes feel hard to come up with all the time, content quality is very important

Instagram Stories

Pros- great way to tell a story without having to create really beautiful content, meaning it can have a more personal of the-moment vibe to it than the regular posts
Cons- I don't really see any cons

Instagram Live

Pros- great way to better connect with your audience
Cons- same as FB, it's live and can be super scary to try!

Pinterest

Pros- can directly link to your product sales page, a lot of people use it to shop as well as for inspiration
Cons- have to create Pinterest-friendly images for all your posts if you really want them to stand out
Get Clear on Your Goals
What is the goal with each of your content platforms? I know that ultimately, you want to get sales. But remember, sales often stem from relationships, so break down each platform with a specific goal.
Example: Instagram Post Goal – email list sign ups, Pinterest Goal – direct sales, Blog Goal- email sign ups and direct sales (depending on the type of post), etc. The point here is to have a focus and clear action for your audience to take.
Plan Your Content
And then once you've decided which platforms you're going to focus on and the goal associated with them, it's time to figure out what kind of content you'd like to create. To do this effectively, you want to take into account not only your brand personality but also your customer's needs and interests.
Go through the following questions to help you understand what kind of content makes the most sense for your brand and your audience.
Describe your brand personality. Describe, in detail, the personality of your brand.
What problem are you solving for your customer? Or, what are you bringing to their life?
What are your customer's interests? How do they like to spend their time? List at least 15 things you know about them.
If you've already been posting content, what former posts have gotten the most love?
Now decide on the content formats that most interest you and that you think tie into your brand and your customer the best. Start small and add on as you're able.
Images/Photographs of your brand and process
Podcast on topic that makes sense for your brand and also your audience
Graphics or Illustrations
Interviews either spotlighting your audience or people your audience is interested in
Videos wither with you or with members of your audience
Micro Videos – short clips that entertain or present value
Long-form writing- this could be in a blog, a 'zine, a study, or a paper
Statistics- particularly good if you're cause-focused
Memes- fun, entertaining snippets
Prompts/ Discussion Questions on topic that interests your audience, a great way to demonstrate your brand values and point of view
Resources/ Education- sharing good reads, infographics, and other information
Style Guides- showing how to wear something
Inspiring Quotes- great if your audience has a common struggle
Behind the Scenes- be careful with this, too much of it could cause you to forget about focusing on your audience
Create Your Process
If you're going to make your strategy work for you, you need to get a process in place and start creating some habits. Otherwise, all these fancy plans go no where.
Answer the following questions to create your process.
How many hours per week can you dedicate to creating content? Be honest.
Who will help you create your content? Who else is involved in the content? List the person/people and their role in the creation.
What is your monthly or quarterly budget for content creation?
What equipment do you need?
What tools, apps, or programs do you need?
When will you create your content?

Monthly- I'll block off one day at the start of every month to plan and create my content
Weekly- every (choose a day of the week) I will dedicate x number of hours to content creation
Now, open up your calendar or project management platform and plugin this dedicated time for the next 6 months!