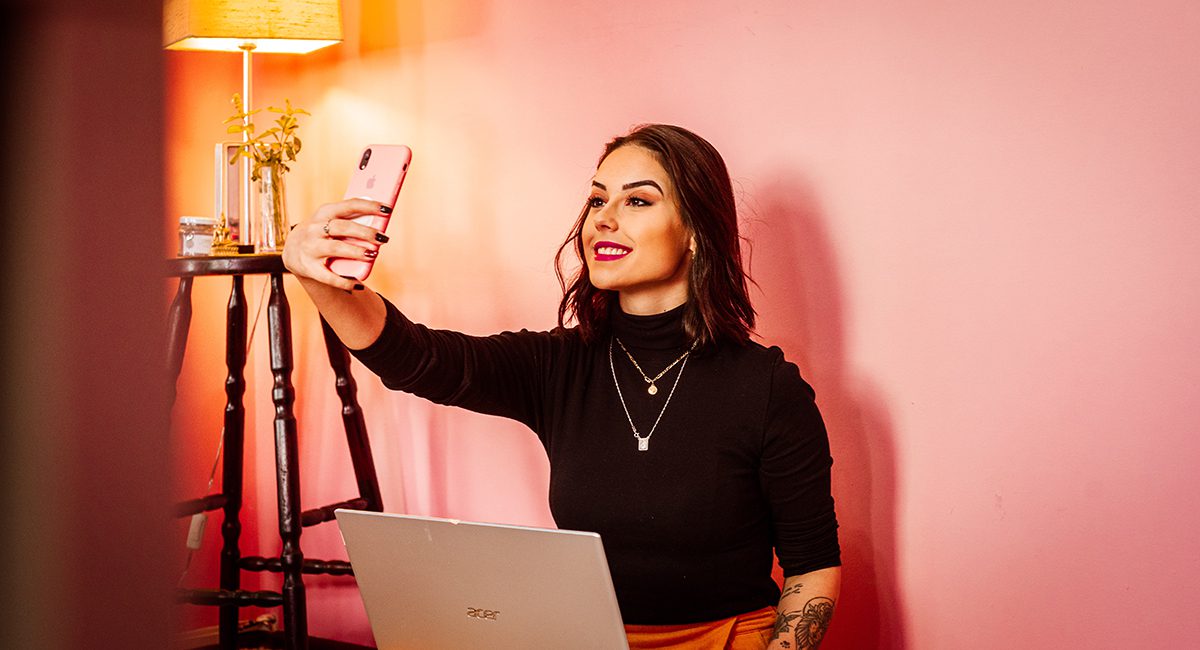 Having a video marketing strategy is a highly valuable for many fashion brands. By using video effectively, you can show off your designs, give your customers a better idea of what your outfits actually look like, and add a deeper personality to your brand. However, in order to make the most of your video marketing, you need a comprehensive video marketing strategy that will allow you to more fully establish your brand.
1. Clearly lay out your video marketing goals
What are you hoping to accomplish with your video marketing efforts? The first step in an effective video marketing strategy is knowing what you want your videos to do. Do you want to:
Raise overall awareness of your brand?
Show off specific designs?
Encourage customers to interact with you on social media?
Make sure you have a very clear idea of exactly what you want your videos to accomplish. You may also want to look deeper into what metrics you want to measure in order to determine whether your video marketing efforts have been successful.
2. Consider what platforms you want to use and evaluate their video requirements
Your video marketing, like your other marketing efforts, should involve a clear look at what platform you want to use for your videos. Some platforms may have clear requirements about what type of content you can promote and show. Others may have rules about content length.
Where do you want to post your content?
YouTube
Facebook
Snapchat
Instagram
Depending on your goals and your marketing budget, you may want to post across different platforms, complete with the varied requirements for each one, or you may want to focus on a single platform to make the most of your marketing resources.
3. Create a content plan
When you first start any new marketing strategy, you may want to just jump in. You have great ideas for video content, and you're ready to start sharing it and seeing results.
Over time, however, you may find your eagerness to create that content waning. You may have a harder time keeping up with your schedule, and you may not post as much content as you originally intended. Suddenly, your content production efforts won't be accomplishing your goals.
Instead, create a clear content plan. You need to know:
What type of content you will be posting. Do you want to post content around a certain theme? For example, you might want to primarily highlight your designs, style looks, or take your customers behind the scenes to show them more about your brand and your business. Make sure you know what type of videos you want to create.
How often you want to post. How frequently do you want to create new video content?
When you intend to post. Your fans will be more likely to come to you to learn more about your content and your brand when they know you will consistently post at the same date and time.
In addition, you want to consider how your video content fits into your existing content plan.
For example, you might want to show off a video one day, then break down the outfits displayed in that video in future posts through the week; or, you might want to carefully put together videos that go with your blogs and other content.
As you shape your content creation plan, you may want to take a close look at what your competitors are doing. While you shouldn't duplicate their strategies, you do want to make sure that you're taking advantage of the strategies that are most likely to benefit your brand and that you aren't missing out on opportunities to reach your target audience.
Take a look at what other designers and brands are most likely to show off, how they connect with their customers, and how their customers are most likely to respond to those efforts.
4. Try out some content production and editing strategies
There are a lot of steps that often go into a video marketing strategy. If you haven't edited videos in the past, it may surprise you just how long it takes to go from raw content to the polished videos you want to share with your followers.
Before you launch your video marketing campaign, take a look at what takes to include those elements in your videos. Will you be working with professional content creators, or editing on your own?
Make sure you are prepared for the challenges you may face during the video editing process. Keep in mind that you can always use live video or unedited options to bring a close, behind-the-scenes feel to your brand. Experiment with strategies to figure out what works best for your needs and your brand.
5. Test your videos
Test out your videos with your target audience and see how they perform.
Do your customers respond well to your videos, or are you struggling to get interaction?
Do your customers respond better to some types of videos than others?
Have you noticed that your target audience is disinterested in a certain type of video, but that they wait eagerly for another type?
Refer back to your initial goals, then test the performance of your videos against those goals. Do you need to make adjustments?
Over time, you may find that your video marketing strategy includes different types of videos than you initially thought, or that you need to have more or less video content than you initially thought. Continue adapting  and improving your strategy as the needs of your customers change or you learn more about those needs and preferences.
Are you ready to improve your marketing efforts and level up your brand?
If you're ready to invest in your fashion brand and learn more about how to manage your marketing, sign up for our free webinar to learn more about how to create marketing strategies that lead to more sales in your fashion business.