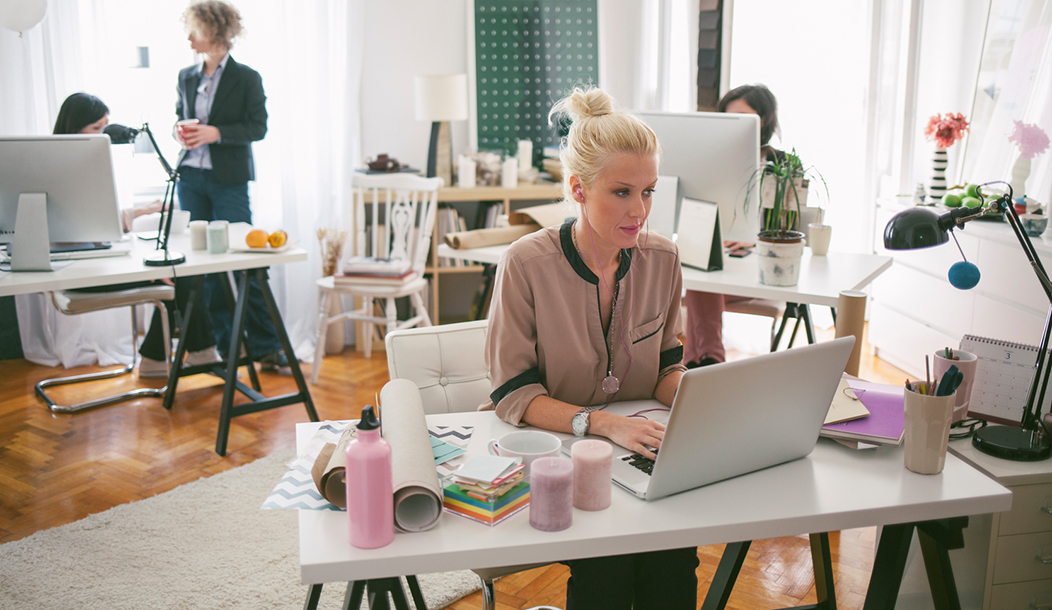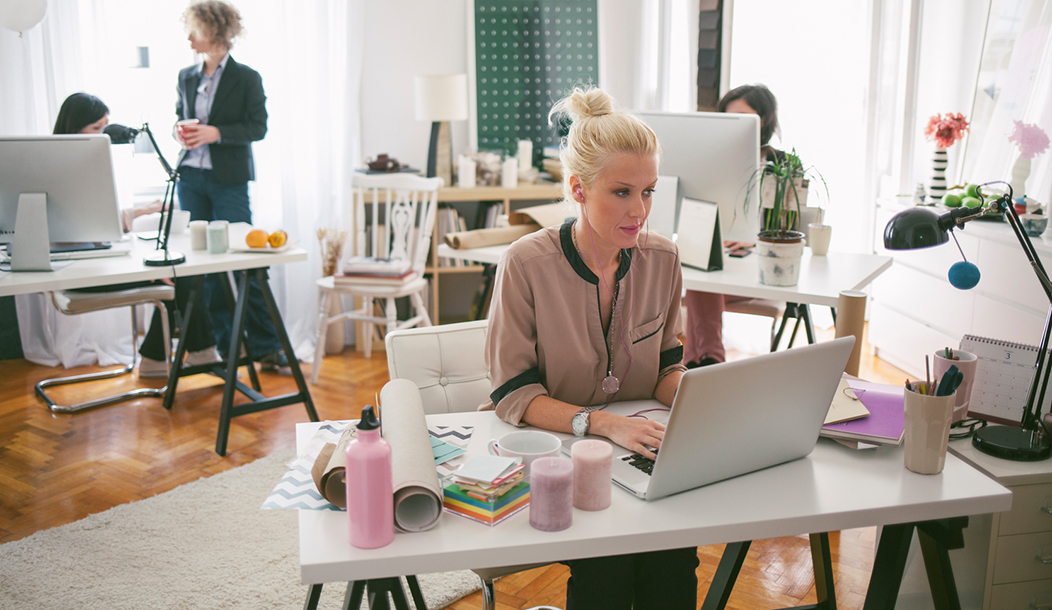 Whether you have a new business idea that you want to get off the ground or you're ready for growth and expansion of your current business, we all know that feeling of readiness, that moment when we start to feel a sense of movement towards our goals, a desire to start making stuff happen.
You know that feeling I'm talking about, don't you? It's exciting and we start saying to ourselves,
This is my year, I'm making moves in my business!
I was chatting about this idea of making your next move with some folks at Squarespace. They had just launched the John Malkovich Journey video, did you see it? John, an actor as well as a trained costume designer, has launched a fashion brand and used Squarespace to create his website.
Anyway, we were discussing the idea of making moves and how, no matter what stage you're in with your business, your presence in the world and how the world perceives your brand, are some of the most important factors in being able to make those moves.
Now, obviously, Squarespace believes in the importance of really beautiful websites to tell your story and present your brand to the world. I mean, that's what they do. But, I just happen to agree with them.
Visiting your website is the first thing people do when they want to learn more about you, your brand, and what you offer. And if that visit results in a feeling of underwhelm, you may have just lost them forever.
And I'm not just talking about potential customers. A poorly designed or non-existent website speaks volumes to:
Editors and Journalists
Buyers
Sales Reps and Showrooms
Possible Collaborators
They all use your website as a measuring stick for how professional you are and how successful your business can become.
So before taking those next steps in your fashion business, your first step is to give your website some attention.
You Don't Have a Website Yet
If you don't yet have a website, now's the time to do it. I think what holds up a lot of designers from launching their sites is that they're not sure what to put in it because they haven't created their product yet! I get that, but the sooner you grab your domain name and set up a landing page and email capture, the better off you're going to be once you do launch.
Think about it, if you have no presence out in the world before you launch your collection, who in the world are you going to launch to? No one. Because they have no idea who you are. They haven't been following along on your Instagram, curiously awaiting your collection. They haven't given you that most coveted piece of information– their email address. And so they won't be excited and ready to make that purchase once you have something to sell.
OK, so here's what you need to do if you're just starting out with your business and are ready to start making moves.
Step One: Create Your Brand Identity- take the time to work out not just things like your logo, color scheme, and supporting fonts, but also the personality of your brand — your point of view and your voice.
Step Two: Create Your Landing Page- include an email capture and your social media links in order to start building those relationships. This is easier than you might think; our sponsor Squarespace makes it super simple (they also offer you, our readers, 10% off your first purchase with code STARTUPFASHION). Just sayin.
Step Three: Create Your Email + Social Media Strategies- Now that you're sharing your social media links and collecting emails on your landing page, you need to know what your plan is! Again, Squarespace can help with this. They have Google Apps integration that offers professional email and you can also connect social media to your website.
You Have a Website Already
If you've already got your website up and running but you're ready to grow and expand your brand, you need to do an honest and thorough brand assessment. Notice I said honest. This is not always easy to do but it's necessary.
Designers come to me to and say, "I'm not making sales on my website, but I don't know why."
Often the issue is that their websites are lacking. So here's what you need to do if you've already got a website but know that it's time for a fresh take and new look.
Step One: Review Website Layout + Design- a good place to start is to ask yourself (and others) some questions, and answer honestly. Pro tip- create an anonymous survey to send to your friends, family, and colleagues so that they will answer truthfully.
Is it modern?
Is it easy to navigate?
Does it balance visual interest with a clean design?
Step Two: Review Content
Is the photography solid?
Does the copy have personality?
Are your product descriptions inspiring and informative?
Do you have multiple photos of each piece in your collection?
Step Three: Add the Extras
Do you have email signup popups? (sales conversion from email is much higher than from social media)
Do you have video? Both a brand video and product videos?
Do you have a page dedicated to showcasing your look book?
Do you have a blog that inspires and/or educates?
Creating a robust and beautiful website that inspires customers to purchase from you, editors to write about you, and bloggers to collaborate with you is the very best way to expand your business and make your next move in business.
Why We Like Squarespace
Now that you know what you need to do to make your website a powerful tool for building and growing your fashion business, you need to decide how you're going to do it.
One of our sponsors is Squarespace. The reason they're a sponsor of ours is because I believe that what they offer is a wonderful option for fashion brands who want to make a big impact but don't have a big budget. They're a creative tools company that helps you build websites and stores, and they make great design accessible to everyone.
I mean, look at the website below, it's gorgeous. It looks like something created by a pricey web design agency. However, it's not. It's a Squarespace template. I'm impressed.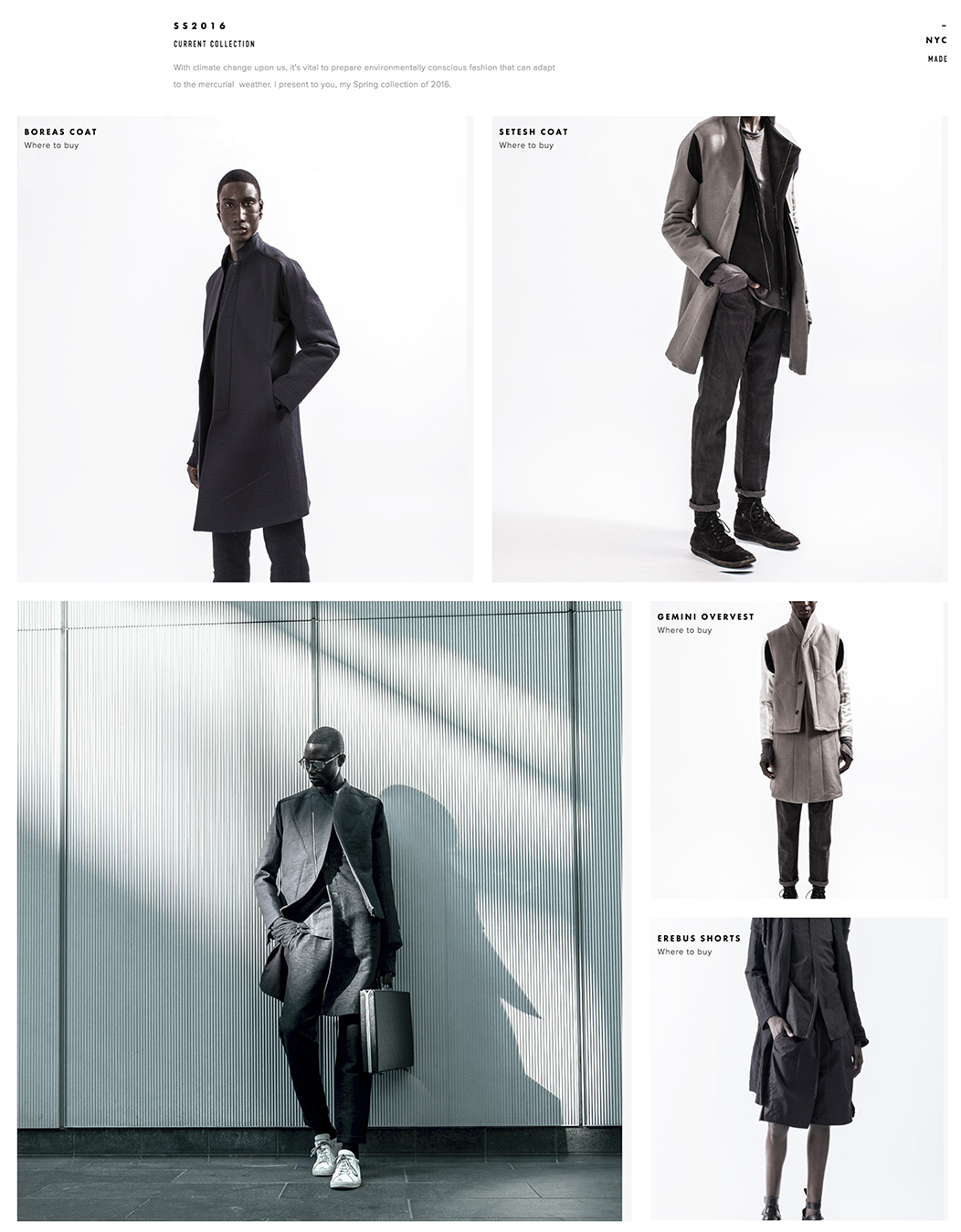 Check out the demo of the entire site here.
Or how about this one?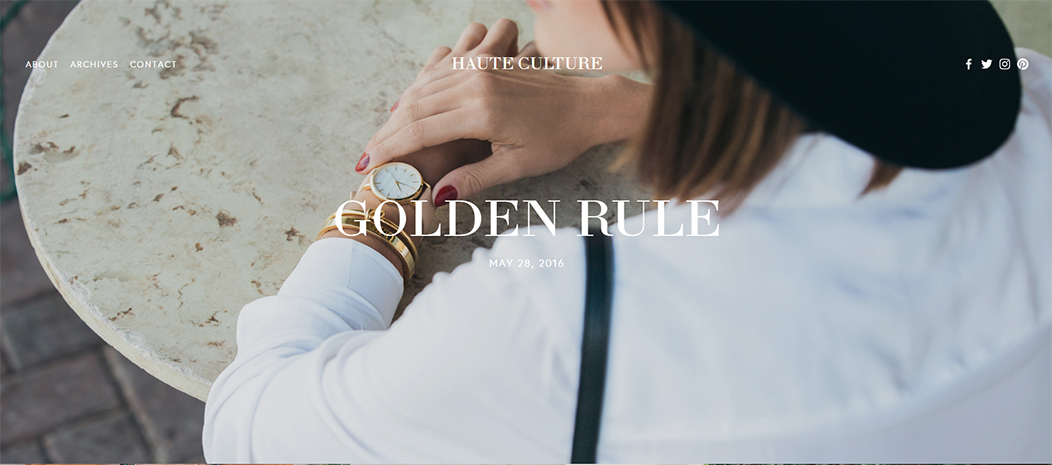 Check out the demo of the entire site here.
So here's some stuff you should know about Squarespace.
Squarespace allows you to start small and easily grow into your brand and business– offers eCommerce, SEO, social media integrations, analytics, domains, Google Apps, and a form builder to collect customer data.
It's is an all-in-one platform that removes all of the headaches of installing software, applying security patches, and worrying about bandwidth or storage limitations. Simply upload your content, customize your design, and you're ready to go.
It's super intuitive and easy to set up– something we hear a lot from designers who already use Squarespace!
It offers clean and beautiful design templates that are all about showcasing your collection, across all devices. (um, hello mobile commerce!)
Its customer care team has won awards!- serves customers 24/7 via email and live chat.
It's affordable– Starting at $12/month for a website and $26/month for an eCommerce site.

But don't take it just from me, in a recent discussion in our StartUp FASHION Community, here are some of the Squarespace related comments fashion designers have made:
I use Squarespace as a website and love it, it's so easy to use.

I love the clean look it gives the viewer.

I made my landing page on Squarespace, which is beautiful and works great for what I need (collecting emails).

I created 5 of my websites through Squarespace. Three of them are e-commerce using Stripe for credit card payments. I love it so far. The designs are nice and it's easy to do.

I've always found Squarespace customer service people to be very responsive and thorough!
So, if this is your year, if you're ready to launch or grow, I hope this post inspired you to take a good hard look at your plan for your website and make some decisions that will help you communicate to the world just how incredible your business is.
Cheers to making moves in business!
Check out Squarespace and use code STARTUPFASHION to save 10% on your first purchase.
Go do it now!