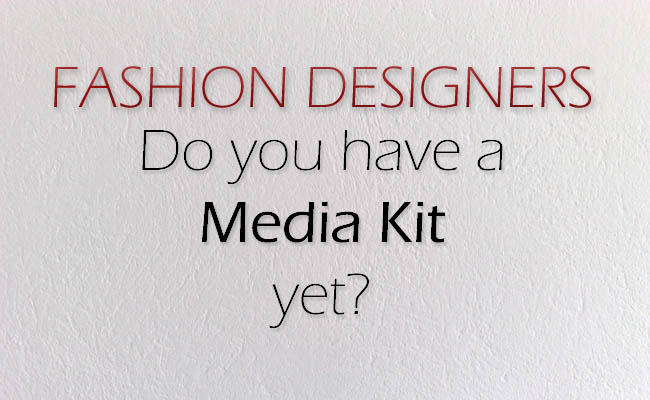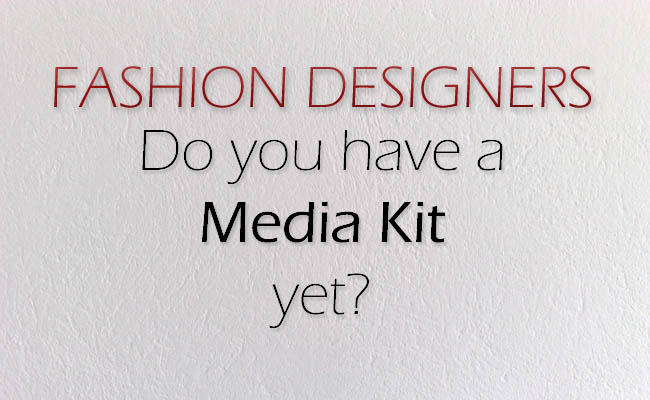 As I come across more and more amazing and talented independent fashion designers, I am sort of floored by the number who do not have a readily accessible media kits.  Designers, the press you crave will come much easier if you map out all your wonderful traits (aka, why your work is noteworthy) and make it easy for members of the media to grab and go.
Remember that first and foremost you want to tell us who you are,what you do, and why you're special. Answer these questions through a great bio and a powerfully written mission statement or even a Q&A; make the reader want to not only write about you and your work but share it with everyone she knows.
Editor's note:  Back in my days of hand-weaving and designing handbags, I worked hard to connect with members of my local press in Philly. As a budding entrepreneur in very early stages of teaching myself business acumen, I was only sometimes successful.  However, my bags did manage to catch the eye and really resonate with an editor from Philadelphia Magazine to the point of which she didn't just write about me, she bought my work, wore it when she went to fancy and fun gatherings, told all her friends about me, and called me her "current obsession".  Now, being young and still learning business savvy, I did this without a media kit.  However, to this day(some 10years later), I can't help but think of how many more members of the press I could have reached so deeply if I had created one.
It's not just consumers who have the potential to become your army of ambassadors.  The media can latch on to someone or something with just as much passion, you simply need to give them the tools to do it.
So, what should you include in your media kit?
Your logo, both hi-res and for the web
Amazing, detailed, perfectly lit product photos
Stunning campaign photos  (remember that photography is the single most important piece of content on your website. Invest in it.)
A press release introducing your line or a new collection
Recent press coverage
Any cool collaborations with notable members of the fashion community
Your social links
Contact information
If you're on a budget (which most new designers are), creating your own media kit is OK.  However, having a talented graphic designer put it together for you, is even better.  Either way, making sure that you have created something that the press can access and easily pull from, is key to coverage success.