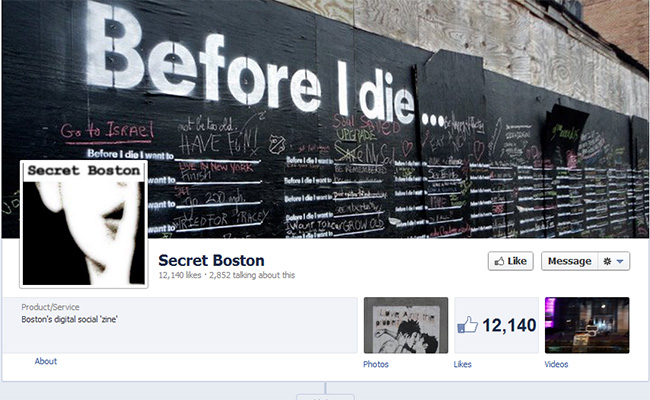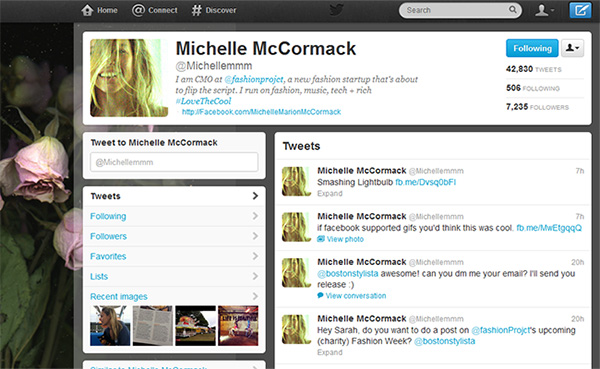 StartUp FASHION writer Pam Sahota had the pleasure of interviewing friend, fellow fashion lover, and digital marketing expert, Michelle McCormack, CMO of Fashion Project in Boston, MA. Let's take an inside look into what brought her to where she is today…
StUF: What brought you to Fashion Project and FNO?
Michelle: It's been an organic process of just 'showing up' and working every day. I left Hill Holliday in 07 > started LoveTheCool, a digital strategy company back when social media was learning to walk (still is) > early Twitter adopter > started Secret Boston and built a pretty passionate local community > decided to bring FNO to Boston w/ my old Vogue friend and colleague Rich Villani who I worked with in NYC > leveraged Secret Boston and the skills I learned living on the social web for a few years > did agency level work with no money > got noticed by press and have been asked to speak at various conferences > got on the radar of lots of people offering me jobs with Fashion Project being the best fit.
StUF:  What marketing goals and strategies helped you take FNO from an idea to an event, which was so great, it'll be taking place again this year?
Michelle: I leveraged Facebook like crazy. I started the FNO Boston Facebook page and leveraged Secret Boston to begin building the community. Within a week – one week! – Rue La La called me and asked to sponsor. I then hammered the FNO Boston stream with editorial content – stuff people who are into fashion love. Within that I had little predictable updates that users could look forward to: "Yay or No Way", "I have a crush on"… etc. There's so much noise on the web, giving predictable content to users is a relief and gets you noticed. Within all that editorial content I'd slip in FNO promotions, like retailer updates… where I'd post what retailers were planning and tag them. Retailers came to depend on us.
StUF: What 3 pieces of marketing advice would you give a startup fashion brand such as Fashion Project – when it comes to marketing, specifically digital marketing?
Michelle: Don't start any social media until your brand is solid. I approached Fashion Project in this order (and this is from learning the hard way)
solidify brand (look and feel)
optimize website for usability
marketing
It should be an internal law that no marketing is done until the web user experience is 100%. I've had to compromise a bit – it's the nature of startup – but it should be the philosophy of the company.
StUF: What are the 3 things to avoid when it comes to marketing a fashion brand in the digital space?
Michelle:
bad photography
bad graphic design
irrelevant content (stick with the beautiful)
StUF: If you could do it all over again – what would you tell that marketing genius self of yours?
Michelle: I can't think of anything I do so different, in this space. I was lucky enough to start on the social web, when the social web started, so that's a huge advantage. I feel for people in our field who say they "aren't on Facebook". They try to appear like they don't care and that it's a choice, but they must feel they're being left behind. There's loads of anxiety for those of us who are active and have been from the beginning – imagine how it feels to not have started yet.
Michelle: I wanted to add one other thing that has given me a competitive edge and that's 'design thinking'. I have the luxury of having been a photographer, graphic designer and writer and so the way I produce content on the social web is very much in a way that's usable to people. Formatting text, keeping it lean and relevant and using beautiful and compelling imagery has done 80% of the heavy lifting for me here. I'm not exaggerating. People think I work so hard, and I kind of do, but because I come to the table with this 'design thinking' ability, my work is easier.
More questions for Michelle? Reach her on Twitter at @LovetheCool