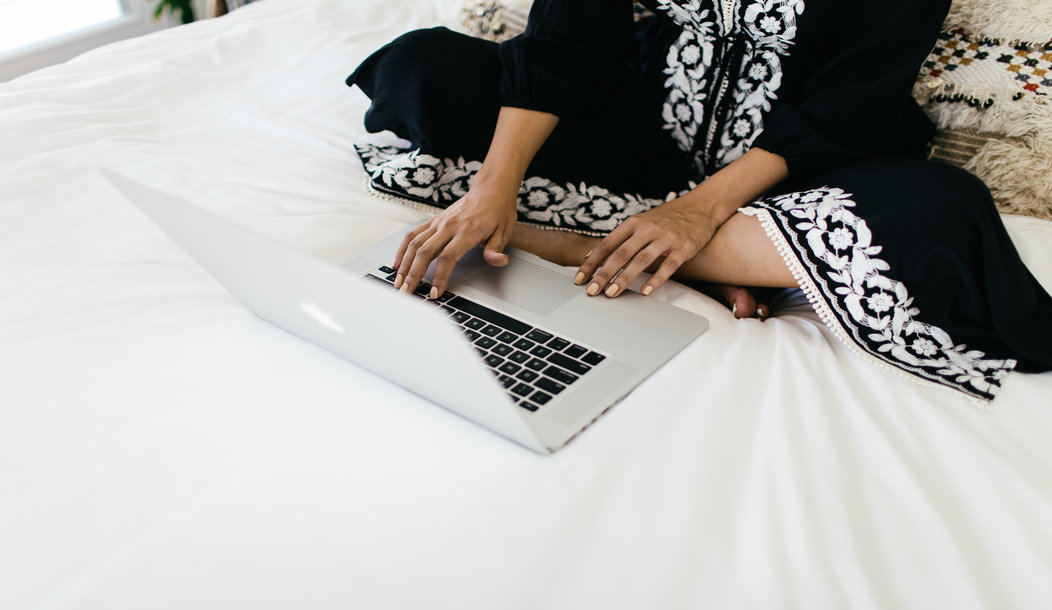 Why WordPress?
Most website users and owners are familiar with the popular CMS (content management system) WordPress. It is by far the most thoroughly used CMS across all sectors of the internet and is known for versatility, compatibility, and ease of use. In the world of fashion, websites are often built on a WordPress theme. WordPress sites have straightforward e-commerce capabilities. This allows the company to sell their goods via the website as well as customize their platform to match needs, brand standards, and user demands.
One of the best things about WordPress is that it's compatible with plugins that make your site even more functional. In this post, we're going to be covering five of the top plugins recommended for a fashion-based WordPress website and how to use them.
Even if you're not currently using WordPress or if you are not the technical mind behind your website, keep reading! You may want to do a quick check of your website to see if you're utilizing any of these valuable plugins. If you're using a different platform you may be able to find comparable plug-ins.  Here are our top 5 WordPress plug-ins for fashion websites:
Yoast SEO
Yoast SEO is one of the most recognizable and downloaded plugins for WordPress websites. SEO is much more difficult and time-consuming if you are not making use of an SEO plugin. Yoast is a powerhouse of a plugin because it adds valuable SEO components to your website, such as the ability to edit your meta descriptions and page titles.
The plugin also monitors the readability of your website and automatically addresses technical issues. It also updates frequently to change with Google's search algorithm. Yoast is designed to be easy even for an SEO novice, giving each post a visual score (red, orange, or green). Simply follow the plugin's suggestions until your SEO score becomes green.
Currently, Yoast offers a free version of the plugin that is surprisingly robust. But if you want some additional features such as internal link suggestions, content insights, and social media previews they also offer a premium option for a reasonable, one-time fee.
Compress JPEG and PNG Images by TinyPNG
No doubt your fashion website is rich with beautiful images of your designs and final creations – exactly how it should be! Because we live in a visual age, striking photos often finalize sales and create intrigue around a product. However, in the last year, Google's emphasis on mobile-friendly websites has increased. This means the speed of your site now plays a factor in your overall search engine rank. And, unfortunately, one of the biggest speed holes on a website is the size and resolution of its images.
To overcome this potentially harmful SEO factor on a fashion website that relies on images to carry a message, it's essential to have a program installed that can automatically check and compress any new pictures uploaded to the website, whether that image lives on your blog or your product listings page.
TinyPNG is an online application that compresses images without losing their quality, and they have a very efficient WordPress plugin that automatically optimizes your images. It even optimizes images already in your media library. And the best part is the ease of use. Simply download and activate the plugin, follow a few prompts, and the plugin will do the rest of the work.
The result will most likely be a much faster website, especially if your images were not previously optimized.
Pinterest Pin It Button
If you're not currently utilizing Pinterest to grow your exposure you are missing out on valuable traffic. Pinterest is an influential platform, especially in the fashion world. Giving your audience the ability to pin your website's images directly to their profile is a strategic marketing practice that can be done with a simple WordPress plugin.
With 40,000+ active installations and continual updates, the "Pinterest Pin It Button On Image Hover and Post" plugin is a powerful plugin with a name to match. The beauty of this plugin is its customization features. As the name suggests, the plugin places a "Pin It" button over your website images when a user hovers over the image. But if you want to keep some images free from the button – such as a homepage slider or hero image – you'll have the ability to pick and choose which images should host the Pin It feature.
This plugin is especially helpful if you want to promote products in your e-commerce store. Allow your users to pin a design or style. Your website information will live inside the pin on Pinterest and if clicked again will transport a visitor directly to the listing on your website, resulting in a powerful stream of referral traffic.
Social Warfare
Don't let the name scare you away. The Social Warfare plugin is one of the most popular social media plugins that allows users to share content they're passionate about from your website onto social platforms. For instance, if you've written a transparent blog post on your design process or the struggles that come with starting a fashion label from the ground up, a social share plugin will allow for a smooth transfer of content from one platform to the next while maintaining your brand identity.
Social Warfare also allows you to view how many times a piece of content was shared. It even gives you the ability to shorten your links for original sharing on Twitter, Facebook, and Instagram.
Shopify
Depending on the business aspect of your brand, you may be familiar already with this powerful e-commerce plugin. Shopify is one of the most intuitive e-commerce platforms on the market, so it makes sense to include the plug-in on your website. It's robust in its offerings, allowing users to sell both digital and physical goods. The developers behind the plugin take care of the technical aspects such as setting up an SSL, taxes, and payments.
If you're in the beginning stages of creating your website, go ahead and give this industry standard plugin a browse to see if it's right for your growing business.
A Quick Word of Caution
Once your eyes open to the world of plugins it can be easy to get a little download happy. There are hundreds and thousands of plugins that offer many exciting benefits to your website. But a word of caution: the more plugins you download the slower your site may become.
We talked earlier about the importance of site speed. With lots of extra code from unused plugins taking up space, things can slow down significantly. Find the plugins that are beneficial to your overall website goals and eliminate the others. You'll find immense benefits from streamlining the tools in your toolbox and creating the best fashion website possible.