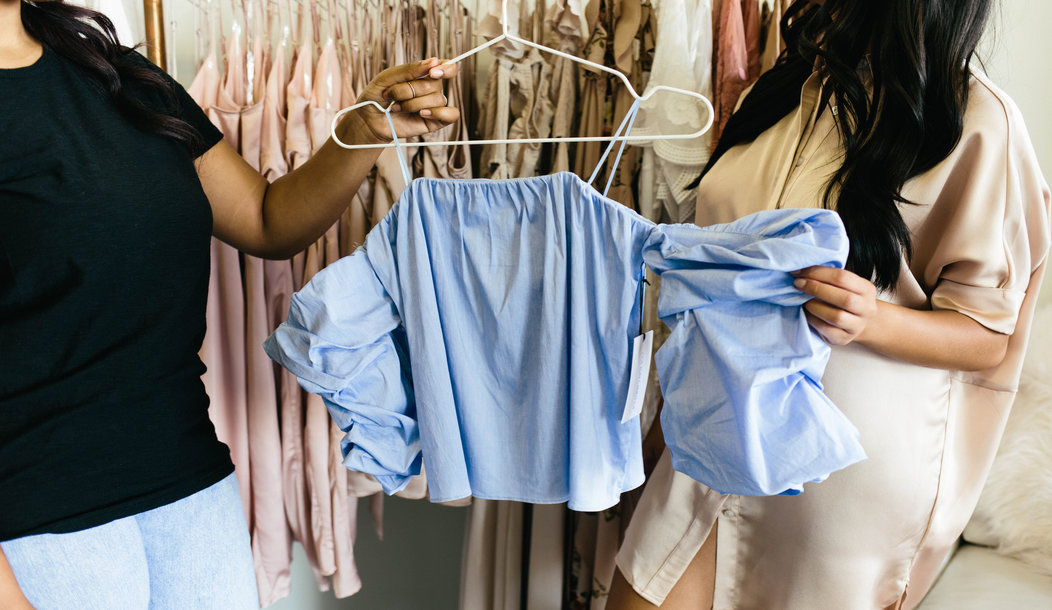 Why Defining Your Target Audience Matters
It's wise to define your target audience for your fashion startup as soon as you can. It's also important to continue to optimize and refresh that definition often. Every dollar that you spend building brand awareness and acquiring customers in your target market is more efficient than a dollar spent elsewhere.
Your target market is not going to be all women over the age of 18 if you're selling a dress, even though it might fit women of any age. That is not a good use of your marketing budget or time, because you'll be spending ad dollars reaching people who are not a good fit for your product.
On the other hand, you don't want to start with too narrow of a target audience, unless you're selling a highly specific product that's only intended for a select few. A well-defined target audience is a bit flexible. Sometimes you'll be surprised by the customers who find you, and that's great news.  It's important to tackle this piece of your marketing strategy early on, with the understanding that your target market will change and shift over time. 
Once you've defined your target audience, this will drive how you create your marketing message and content. It'll affect how you choose the models who you put in your clothing for your product pages or for lifestyle photos on your Instagram. Think about whether your customer will see herself in your brand when she sees your marketing content. Write marketing copy that is relevant to your target customer at her life stage. Look for influencers to partner with who embody that lifestyle.
Let's review the top questions you should be able to answer about your target market, how to make educated guesses about who they are, and how to test your theory.
Questions to Help You Define Your Target Audience
What is their basic demographic profile: age, gender, location?
This is the simplest form of defining your target audience, and these are metrics that are easy to input into digital advertising platforms. Location is important for both online and brick-and-mortar stores. You might find that your swimsuits sell better in coastal cities, or your handbags are more popular in urban areas.
What are their interests?
How do they spend their free time and what are their passions? These will help you find ways to reach your target market. You can then tailor paid social, native advertising, partnerships, and influencer marketing toward these interests.
What do they do for work, and in what industry?
By answering this question, you'll get a better sense of how to reach them. This is especially true if your clothing or product is something that they'd want to wear to work.
What's their household income and/or discretionary income level?
Your price point is going to be highly correlated to the household income of your customer, so you want to make sure that you are priced correctly for the type of customer you envision.
What are they reading, watching, and listening to?
Learning how your target market consumes their information and entertainment is obviously key to finding the right place to reach them.
What forms of communication do they use to express themselves?
Not only are you looking for ways to engage with your target market, but you also need to know how they will communicate with you if they have questions or concerns. It's also good to know how they would communicate with their friends to give you referrals if they really loved your product. Do they prefer to communicate via social media, digital channels like blogs and email, or offline in-person communication?
What brands are they buying now?
This will, of course, include your competitor brands, but it should also include brands that you could align yourself with as complementary partners. Either way, looking at these brands will give you a better sense of the messaging, targeting, and branding that connects with your target customer. For example, if your target market is young professional women between the ages of 20-30, you can probably guess that they're buying fashion brands that they can wear to work.
What drives their decision-making for products like yours?
This is a question that you will most likely get answered through customer service, surveys, social media, anecdotes, etc. It can help drive your messaging on your website, in your FAQ, and overall content. If you're selling knit scarves for winter, you might guess that your target customer is looking for something to keep her warm on her daily commute to work. She may be willing to pay a little more for something that is high-quality, versatile, and easy to clean.
How to Make Educated Guesses About Your Target Market
Of course, you probably have some idea about who your target market is–who you designed clothing for and who's currently purchasing your clothing line. It helps to sit down and write this down as an exercise, by walking through the questions above and answering what you can.
Next, you can research using a few different methods, depending on how much time and resources you have available.
Online research is a wealth of information on specific target markets. Research companies, brands, and individuals often release research reports and surveys they've conducted for demographics with certain characteristics, and you can often find helpful statistics and information through these channels.
By taking a look at your own existing marketing and digital presence, you can also make some inferences based on data.
Google Analytics has an extremely informational "Audience" tab. The data here includes demographics, interests, device/platform, geographic location, and more. If you have Conversion goals set up for when people make purchases on your site (which you should!), you will also be able to narrow that down to understand the audience that is converting already.
Facebook Audience Insights also provides similar information for people who have liked your Facebook page. You can get insight into what kinds of other brand Facebook pages your community likes, as well as their general demographics.
Once you've built up a solid hypothesis about this target market of yours, the next step is to go ahead and test it. Then, continue to test it over time, and keep improving it.
How to Test Your Hypothesis About Your Target Market
It's very important not to just let your hypothesis stand on its own without testing. You want to make sure that your marketing budget continues to go to the right place.
Fortunately, platforms like Facebook Advertising and Google Adwords have made it unbelievably easy to test these audiences without having to spend large amounts of money. You can even build audiences that fit your hypothesized target market. In fact, you may actually want to build a few different audiences that you think could be your target market and then test them against each other.
Test different age brackets, interests, geographic locations, even gender, if that makes sense for your product. You'd be surprised how often a situation like this happens: a men's brand finds out that its customers are, in fact, women purchasing the product as a gift, rather than men purchasing the product for themselves. Or you might think that your leggings could be popular with younger women who wear them as a fashion statement, as well as middle-aged moms who wear them for their day-to-day routine.
Hopefully, you'll start to see certain audiences trending more strongly in performance than others. Looking at click-through rate, cost per click, conversion rate, and cost per conversion will give you a better handle on who your target audience truly is.
You can also conduct surveys and focus groups to really help dial in details around purchasing decision-making, communication methods, interests, and more. These obviously take more time and money, so it's important to have a good structure of survey questions and objectives going in.
—
Have you defined your target market, and was anything surprising to you after you went through the process? We'd love to hear about it!