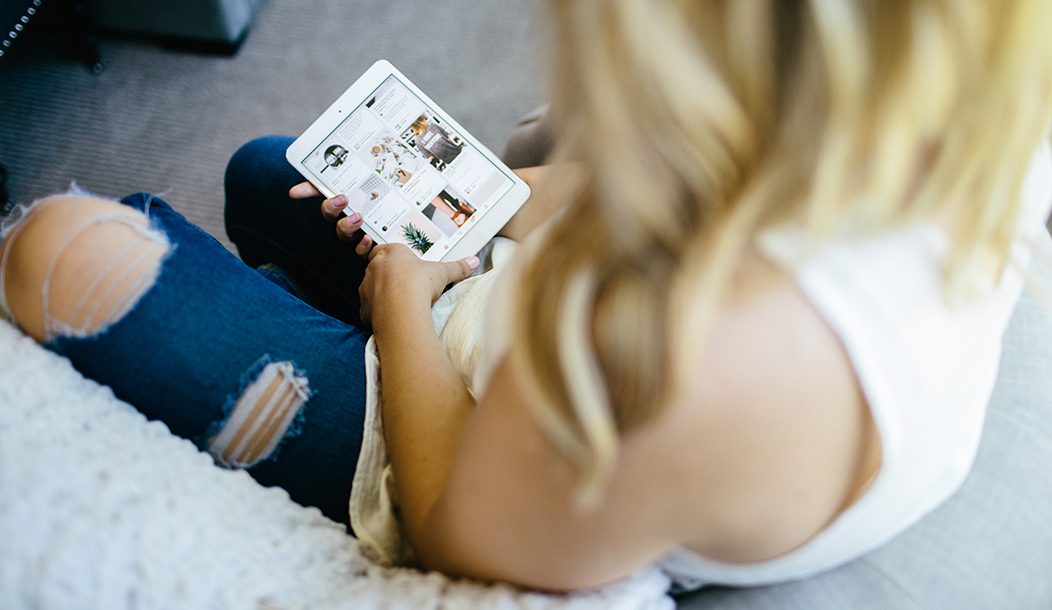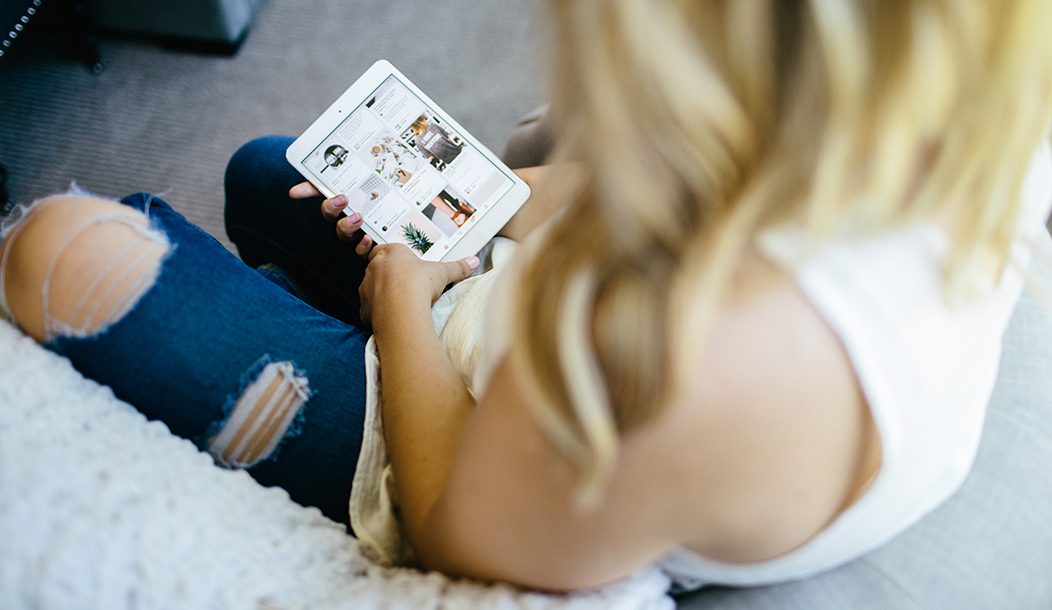 Who doesn't love to kill some time on Pinterest? It's a continual source of inspiration, creativity, and fast dinner recipes. However, by its own admission, it's less of a social platform and genuinely dedicated to the discovery of information on the internet. The platform often gets a bad rap for inspiring discontentment, comparison, and fostering copycat syndrome. However, when used effectively, it's not just a social platform. It's a search engine. So let's dive into some Pinterest SEO tips for your fashion business.
As an SEO Strategist, I often start conversations about Pinterest with my clients. Depending on the client's industry I'm either met with "not necessary" or "I don't have time to post to another social media platform."
I answer both of those with a clarification and a solution. First, the clarification. Because Pinterest is a search engine, it comes with a tremendous ability to direct pre-qualified traffic to a website or landing page. A keyword-based algorithm drives the user-experience and the platform has the best opportunity for content to go viral and increase visibility, even in traditional search engines.
Second, the solution. If you don't have time to upload to Pinterest and create visually appealing and well-optimized boards, there are many automated programs on the market to help you with the management of such tasks. Tailwind is a popular program along with others such as BoardBooster (StartUp FASHION is an affiliate) and Buffer. Even IFTTT has Pinterest shortcuts for re-purposing Facebook and Instagram content or vice versa.
In case you're not yet convinced why you need Pinterest, here are some facts about the platform gathered by Omnicore Agency*.
175 million monthly active users
2 million Pinterest users save shopping pins daily
81% of Pinterest users are female
Millennials use Pinterest as much as Instagram
30% of all US social media users are Pinterest users
72% of Pinners use Pinterest to decide what to buy
87% of Pinners have purchased a product because of Pinterest
So, whether you're a Pinterest pro or brand new to the platform, here are five Pinterest SEO tips to increase your visibility and drive quality traffic to your website, product pages, or landing page.
Optimize Your Profile
First, create a profile for your specific business. Verifying your profile on Pinterest and claiming your website will allow users to pin directly from your website to a Pinterest board of their choosing. It also gives you access to insights and analytics that are helpful when quantifying your Pinterest strategy.
Choose a profile picture that is personal but also represents your brand. If it's a logo, that's perfect too. Just make sure it's high resolution and be sure to center it within your profile's designated cropping area.
In your profile description, add the name of your brand and a short (1-2 sentence) snippet about your content and/or your brand. Use this area to add a keyword or two that users may be looking for when searching Pinterest for a brand like yours.
Be sure to add your website link in the profile and update the header profile image to one that is on-brand.
Create Great Content
Great content on Pinterest can take many forms, but there's a short checklist to follow when adding original pins to your boards.
Choose photos with a vertical orientation
Choose images with vibrant color and red colors tones (warmer photos tend to be more attractive than cooler tones)
Choose clean and straightforward images with a minimalistic background
Optimize Your Descriptions
Beyond your profile, there are two other significant places where descriptions are prominent on Pinterest: boards and pins. Optimizing both to include a keyword-infused description will increase the visibility of your board or pin.
Think strategically when you're creating and optimizing boards. Essentially, Pinterest boards give organization and structure to your profile, which helps interested users discover your content. Add a long-tail keyword or two in the description of your board and keep your explanation clear and succinct.
You also have the option to add a valuable description to each of your pins. Keep the descriptions short (5-8 words max) and try to work a keyword into each of the pins.
Keyword Tip: one of the best ways to find Pinterest keywords is to start typing a word or phrase related to your board or pin and keep note of what the Pinterest autofill options pop up. Those suggested phrases are keywords that are popular on Pinterest. Use the suggestions to optimize your boards and pins.
To Note: there's a bit of a debate going on about hashtags on Pinterest. From the mouth of Pinterest, they encourage users to take advantage of the hashtag strategy that works almost exactly like Instagram's strategy. However, not many users take advantage of the hashtags and prefer instead to use the familiar search bar for finding content. If, however, you can create a set of 5-7 hashtags that work with your content, feel free to add them to the pin descriptions.
Add Your Links to Original Pins
Original pins are essentially useless without links added to them. Never overlook this feature of Pinterest's pins when uploading your content. Without the addition of links, your Pins are just pretty pictures. It's the links associated with the pins that will drive the traffic to your website.
Original Content vs. Repins
There's a great debate – especially for brands – about the ratio of original content to repins. Pinterest rewards users who are active on the platform. If you're only uploading original content once per month and never interacting with any other pinners' content, you're going to struggle to gain visibility.
Interaction and daily activity on the platform are two of the major factors for increasing your monthly viewers. Most brands try to do a 60/40 split between original content and repins. Use one of the automation programs mentioned above to schedule out your content, so you're pinning or repinning at least 8-10 pins per day.
Never overlook the value of a well-curated, well-branded Pinterest profile. If a Pinterest strategy is well thought through and consistently executed, it will easily become a huge source of referral traffic for your website.
*Reference:  https://www.omnicoreagency.com/pinterest-statistics/