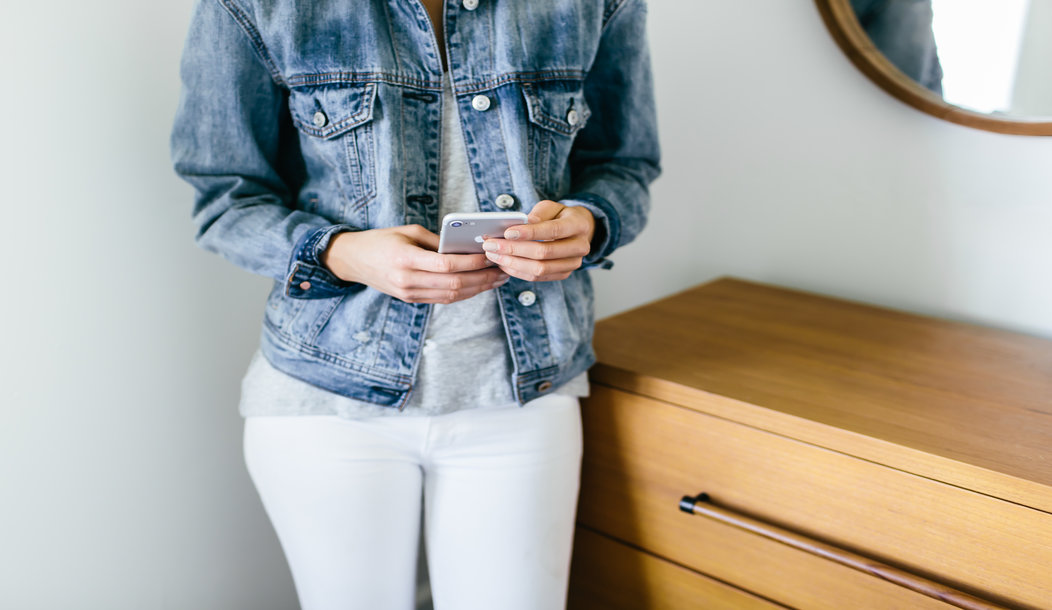 Why Do Apps and Services Matter?
It's one thing to have a great social media marketing plan, and it's an entirely different thing to execute it successfully! Getting your strategy together and on paper is fantastic, but following through with it takes a lot of time and resources. Now, you need to take the steps to create the most clickable and likable content, write the most engaging copy, post it at the right times with the right tags, and engage with your community. Whew!
It can feel like a lot to handle if you're just starting your fashion startup.  That's why we've pulled together a few (free!) apps and services that will help you create great social marketing content on a budget. Using these tools should help make your life a little bit easier, and open up more time for you to focus on the strategy and growth of your brand.
As a side note, there are so many great apps and services out there related to social media in general. To keep things simple, we're going to focus on apps that you can use on-the-go on your smartphone, to create great content and post to your channels. Let's get started!
Photo and Video Editing
The key to finding a great photo editing app is one that gives you just enough flexibility that you can make adjustments beyond preset filters. But you don't want so many options that you're overwhelmed with editing each time.
VSCO is one of my favorite photo editing apps. The presets are flexible, beautiful, and easy to use. They also give you so much control over different elements beyond your basic brightness and contrast sliders. Once you have settled on a general aesthetic, color scheme, or style, you can save it in VSCO. Then, simply apply it to all of your photos to keep things consistent.
For example, if your lifestyle photography for your fashion brand is bright, saturated, and high contrast to emphasize your colorful clothing, you'll want to match it with your social content. Bonus tip: If you're struggling to find a filter setting that you love, do a quick Pinterest search. You'll find endless combinations created by talented people that you can use!
A Color Story is another popular photo editing app with similar capabilities as VSCO. They have some fun effects on top of great presets and standard adjustments, like bokeh, light leaks, and texture. If you're looking to add a little extra personality and sparkle to your social media content, this is a great free option.
For both of these apps, you can save custom presets and batch apply them to photos, which is one of my favorite features. Whether you're sharing photos from one photoshoot or multiple, you can easily get the same filters across all of them!
InShot is one of the easiest, free video apps to use that has all the features you need.
Layout and Template Design
Using styled templates can go really far in making your Instagram Stories feel more cohesive. Put a few of pieces of your clothing or accessories into a grid for your stories. Showcase a few videos styling the same dress side-by-side in your Stories. You can also develop your own style here so that your audience feels a consistent brand when they watch your Stories from day to day.
Unfold is a mobile app that helps you put your content into unique, styled layouts designed specifically for Instagram Stories. You can add both photo and video to each frame. There are 25 free options for different layouts, and 5 different fonts. The free options are really well-designed and beautiful. If you'd like some additional variety, there are added premium templates as well.
Canva is both a mobile app and a desktop platform with incredibly rich features and endless professional layouts. The layouts are also customizable for your needs. You basically drag and drop to create designs (which you can adjust for each social media channel's dimensions) with photos, editing tools, iconography, shapes, and different fonts. It's surprisingly simple and a great option to create social media content on-the-go.
Feed Planning and Posting
Planning out your feed can be extremely helpful in building your fashion brand aesthetic. While the photo editing apps and layout design apps listed above are great for creating that aesthetic, you'll want to see how they actually end up looking when displayed on your feed all together.
As you plan it out, you'll also start to see trends and patterns that you may or may not want. For example, you might not want to post three photos in a row announcing a recent sale or promotion. Or you might want to have a row of three photos that are all highlighting the beautiful red sweater that's the featured item in your new line. Here are a few apps that will help you make your feed as beautiful as it can be:
Later is a mobile app and web platform that lets you preview your feed, drag and drop images to move them around to your liking, and schedule your posts ahead of time once you've settled on the right order. Later has a free option which is great if you're just starting out. You can schedule up to 30 posts a month on Instagram, Facebook, and Pinterest.
Preview is a mobile app that also helps you preview your feed, drag and drop images, and schedule posts ahead of time. Preview also offers editing tools and filters if you're looking to do it all in one place.
Both apps also have features that allow you to repost other content (like user-generated content that your customers have posted of them wearing your clothes, for example!). Preview also offers free hashtag research and saving, which is only on the paid option for Later.
—
What are your favorite apps for creating your social media marketing content? We're always on the hunt for new and innovative products that helps us do our job better. We'd love to hear what's working for you!